Description
ATTENTION CALGARY HAIRSTYLISTS & BARBERS
Looking to gain hands-on improved clipper/fade techniques from one of Vancouver's Top Barbers?
The Ginger Group Hair Salon - GG Events presents:
ELEVATE THE CLIPPER CUT - Guest hosted by talented Vancouver Barber Weldon Hogue of JD's Barbershop (Vancouver's original barbershop). Weldon joins us to host a fun evening workshop to fine tune your clipper skills and master the art of the fade! The class breaks down everything from clipper technique to style theory. Teaching you how to improve the speed of your cuts while still maintaining an exceptional level of quality and to elevate the clipper cut of your men's clientele!
MEET WELDON | @weldypeldy
Hailing originally from Calgary, AB - Weldon took his passion for hair to the westcoast in Vancouver. While finishing his education at VCC he helped out around at Vancouver's original babershop - JD's Barbershop to fulfil his work experience requirement. After a short time, Weldon was quickly offered his apprenticeship at JD's. Fast forward to now, where Weldon holds longtime postition as one of Vancouver's top barbers at JD's as well as the manager of the reputable downtown barbershop. Weldon has proved himself as a passionate, consistent, entertaining, humble, incredibly friendly and dedicated barber & instructor. Sharing his inspiring techniques, love of barber culture and community with others has been truly rewarding for Weldon. Weldon brings his style and creativity to each cut with his favourites being short scissor cuts, mid-fades and hot shaves.

WHO
Calgary intermediate-advanced Hairstylists & Beginner Barbers
WHEN
Wednesday March 21, 2018 from 6pm-10pm
DETAILS
ARRIVE 6PM
SET-UP 6-6:30PM
CLASS 6:30-9 PM | Clippers/Fade Workshop taught by one of Vancouver's top barber's Weldon Hogue
MIX & MINGLE 9PM-10PM - Networking & Giveaways
WHAT YOU'LL LEARN
Style theory

Clipper techniques & tweaks

Guard selection, sectioning and blending hair lengths

Speedy, high quality fades

How to avoid and overcome common mistakes
WHAT TO BRING
A model (hair length suitable for clipper work - guards #2 and under)
All of your barbering equipment including:
Clippers with full range of guards
Scissors
Men's grooming tools
Denman brush
Straight razors welcome
Your excitement and ethusiasm to learn, improve and have great time while doing it
ONLY 10 SPOTS AVAILABLE!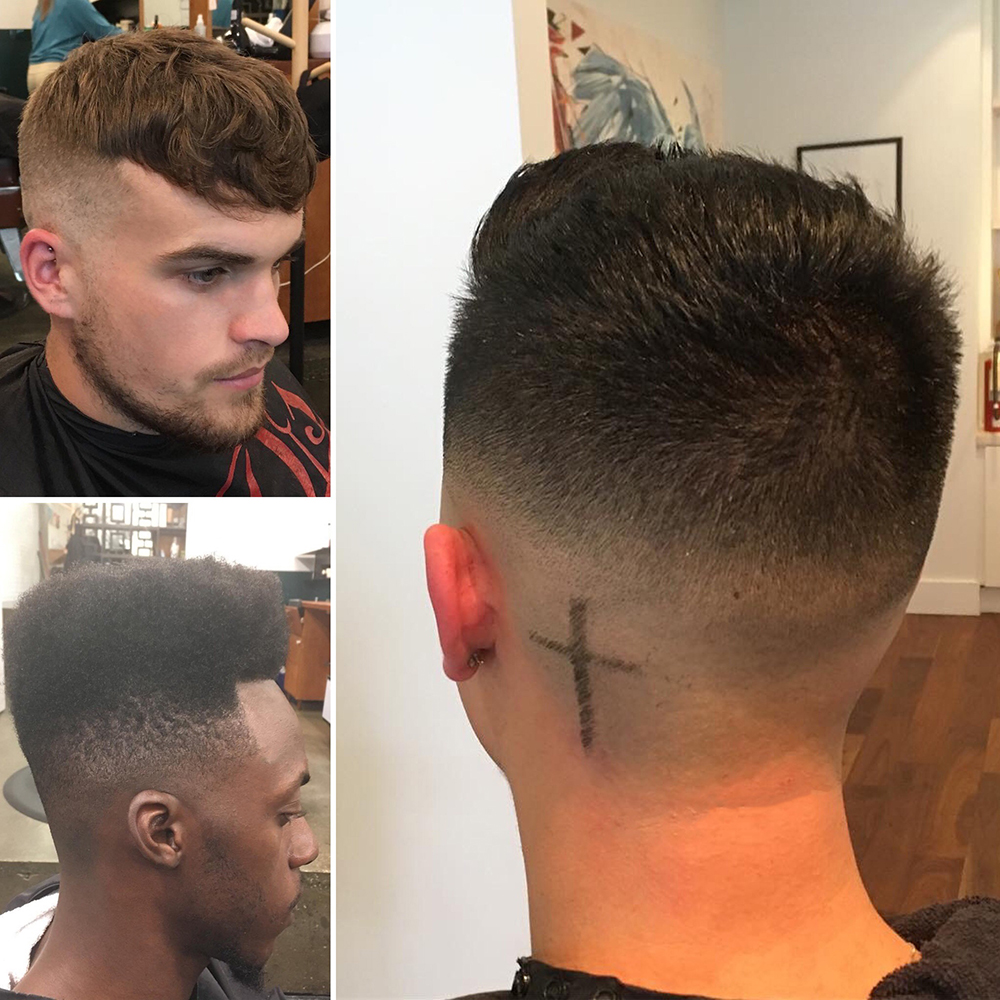 SEE YOU AT THE GINGER GROUP!