Description
Virtual tickets now on sale! Watch all talks live or videos of talks any time later!
Elevate Support Summit is coming to Denver!! With Speakers from Slack, Google+, Microsoft, Intercom, Heroku and more!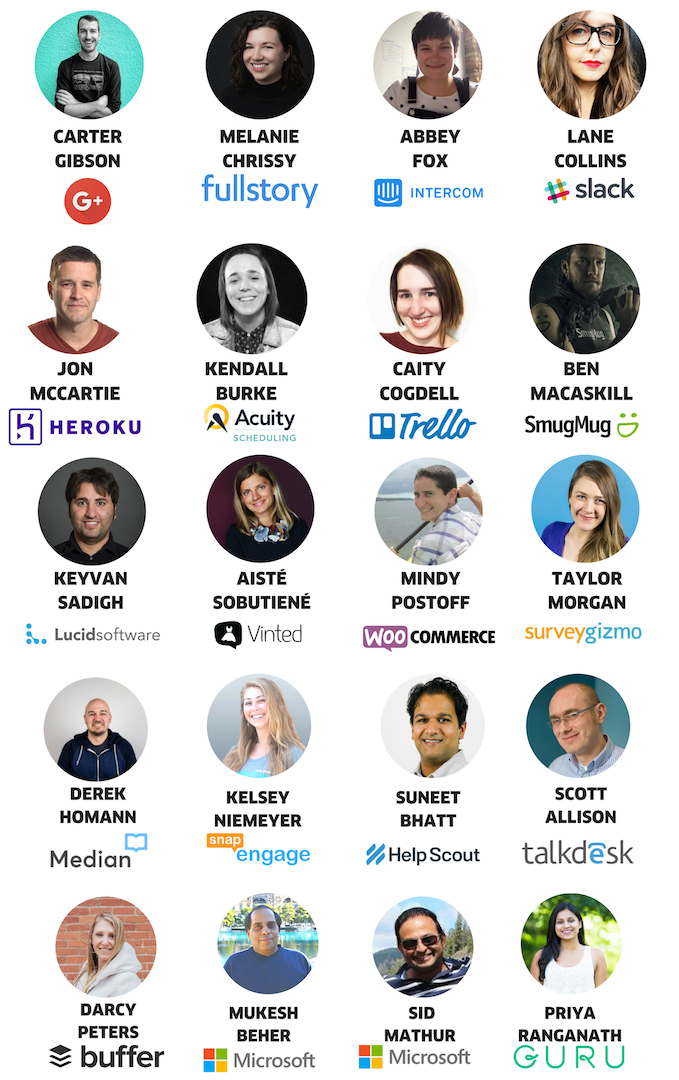 Come hear from the experts and learn how you can elevate your customer experience. All talks are curated to bring actionable takeaways for every attendee, no matter their job title.
CONTENT TALKS:
Carter Gibson, Google+
"Leading a Community Team in a Content World"
Lane Collins, Slack
"Creating a thoughtful Help Center"
Keyvan Sadigh, Lucid Software
"Google Analytics for Help Centers & Communities"
STRATEGY TALKS:
Mukesh Beher & Sid Mathur, Microsoft
"EASY Office – Engineering And Support together, Yes!!"
Melanie Chrissy, FullStory
"How All-Hands Wrecks Worlds and Makes Better Humans"
Taylor Morgan, SurveyGizmo
"Embracing Change: Building Your Team of Experimenters"
Aisté Sobutiené, Vinted
"How to Get Your Product and Support Teams Work Together"
Priya Ranganath, Guru
"Partnering With Product to Turn Customer Feedback Into Low Effort, High Impact Wins"
Derek Homann, Median
"Using Customer Support Interactions to Build Empathetic Products"
Kelsey Niemeyer, SnapEngage
"Bridging Sales and Support Through Successful Client Onboarding"
GROWTH TALKS:
Abbie Fox, Intercom
"We're All Just People: Collaboration, Communication, and Empathy in Customer Support"
Mindy Postoff, WooCommerce
"Building Empathy Towards Coworkers"
Jon McCartie, Heroku
"Building Healthy Teams"
Caity Cogdell, Trello
"How I Learned to Stop Worrying and Love the Acquisition"
Ben MacAskill, SmugMug
"Don't Just Triage, Invest Properly In Support"
Kendall Burke, Acuity Scheduling
"How I Accidentally Hijacked the Role I Wanted"
Darcy Peters, Buffer
"How to Foster T-Shaped Growth In Your Customer Support Pros"
Suneet Bhatt, Help Scout
"Support Driven Growth"

Our updated conference format will allow for 18 talks over two days, with plenty of time for networking and socializing with other passionate customer support folks!

Elevate Support Denver will be a two-day event held on Friday October 6 and Saturday October 7, 2017.