Event Information
Refund policy
Contact the organizer to request a refund.
Eventbrite's fee is nonrefundable.
Transform your mind, body, and soul so you can have SUCCESS with EASE!
About this event
🌟 Transform your mind, body, and soul so you can have SUCCESS with EASE!🌟
Learn from award-winning, media-recognized, and world-renowned experts as they share their secrets to transformation that leads to success in your business, personal life, and inner-self.
You were made to do INCREDIBLE things.
No matter what your path in life is, you have goals that you want to achieve or a mission deep inside of you that you want to fulfill.
Maybe you know exactly what you were meant to do and are on that path. Or maybe you're taking it day by day, trying to discover the answer.
Maybe, just maybe, you've been hearing that call for a change and want to answer it. You might have even taken a leap and followed your heart!
The thing is, you keep hitting a WALL.
Something is stopping you--or maybe even keeping you from starting.
You're stuck in ways that you struggle to put into words, and there is no Google search out there that can tell you how to fix it.
🤔 What if you could SHIFT something inside of you that clicked the missing pieces into place?
🤔 What if you could turn your dreams into a reality with EASE?
That's exactly what you're going to learn how to do.
On June 24th, join us for a one-day virtual retreat with our exclusive WORLD-RENOWNED speakers.
You'll walk away knowing:
✅ The secrets to self-empowerment and how to build unshakeable confidence
✅ How to be at peak health without falling back into old habits
✅ They key to getting your inspirational message heard
✅ How you can attract success easily--just by being you
✅ How to create more time in your day and increase productivity
At Elevate! Reach into Your Highest Self, you're going to hear from NINE award-winning speakers for a TRANSFORMATIVE experience!
These women have faced their individual struggles--sometimes seemingly impossible odds--and rose to success by reaching their highest selves! Now they're carrying out their purpose, missions, and goals by serving others. Each of their missions is centered around guiding and mentoring others to achieve ALL they desire!
They are bringing their knowledge and inspiring stories to the table to share with you everything you need to know about health, mindset, inner-self, and SOUL! Together, they have the answers that will open the doors for you to gain SUCCESS with EASE!
You're going to get in touch with the inner YOU, and learn how to break through the barriers that are keeping you from taking the leap or stopping you from skyrocketing to success.
Meet our speakers below!
Itinerary:
8:00 a.m. EST- Marta Sauret Greca
9:00 a.m. EST - Katalin Reimann
11:00 a.m. EST - Christine Nichols
12:00 p.m. EST - Jennifer Carrasco
1:00 p.m. EST - Jennifer Nelson
2:00 p.m. EST - Rachel Brooks
3:00 p.m. EST- Toni Kengor
4:00 p.m. EST- Marissa Foht
5:00 p.m. EST- Dr. Shellie Hipsky
6:00 p.m. EST - BONUS gift announcements for all attendees.
This is NOT your average virtual retreat.
These women are going to be sharing their stories with you, along with their POWERFUL knowledge and insight. You're going to walk away feeling a change inside of you, and the INSPIRATION to go for your dreams.
AND you have the option to receive ALL of our speakers' additional resources.
Ready to reach your highest self and ELEVATE your SUCCESS with EASE? Sign up today! (Feel free to pop in and out to listen to topics that fuel and drive you!)
P.S. Our current pricing is early VIP pricing! Tickets WILL go up June 7th!
P.P. S. Wanna truly elevate your highest self? Be sure to invite a friend to join with you, AND purchase the bonus bundle of our speakers' books to truly accentuate your full transformation into your best self TRULY living your best life with ease.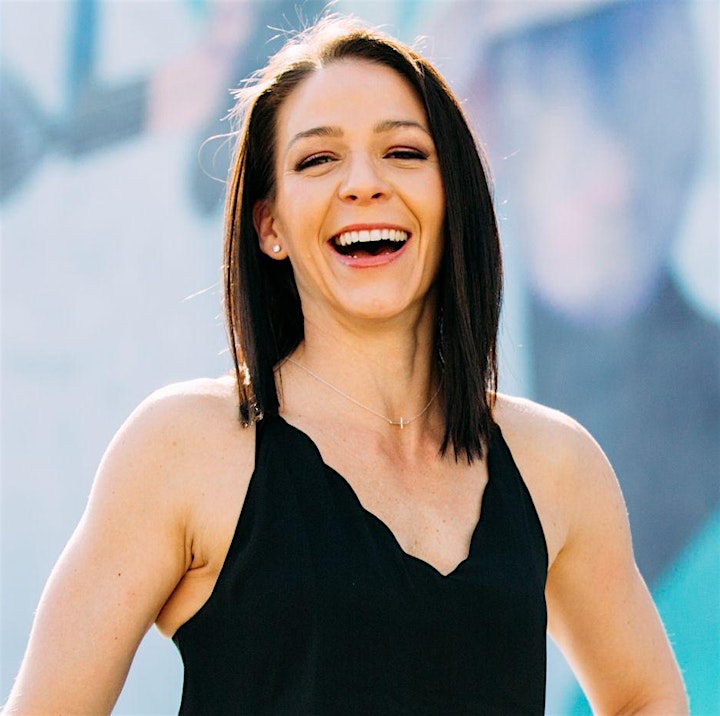 Rachel Brooks
Topic: How Perfectionism Holds You Back from Being Your True Self
Bio: Rachel Brooks is a Fitness and Lifestyle Enthusiast, Entrepreneur, Author of Chasing Perfection, and Host of The Confident Woman Podcast. She empowers women to get fit from within by challenging and inspiring women to let go of their limiting beliefs, redefine who they are, and create their own story. Rachel is also a bodybuilding bikini competitor champion, which demonstrates remarkable self-discipline and her commitment to personal growth and self-development. She empowers women to own who they truly are, and start living life with passion and purpose. As a part of her mission, Rachel has taken years of fears, failures, setbacks, and extreme loss and created simple, yet powerful, lessons that help women transform their lives and become their best and most confident selves.
Click here to join her Facebook community: The Confident Woman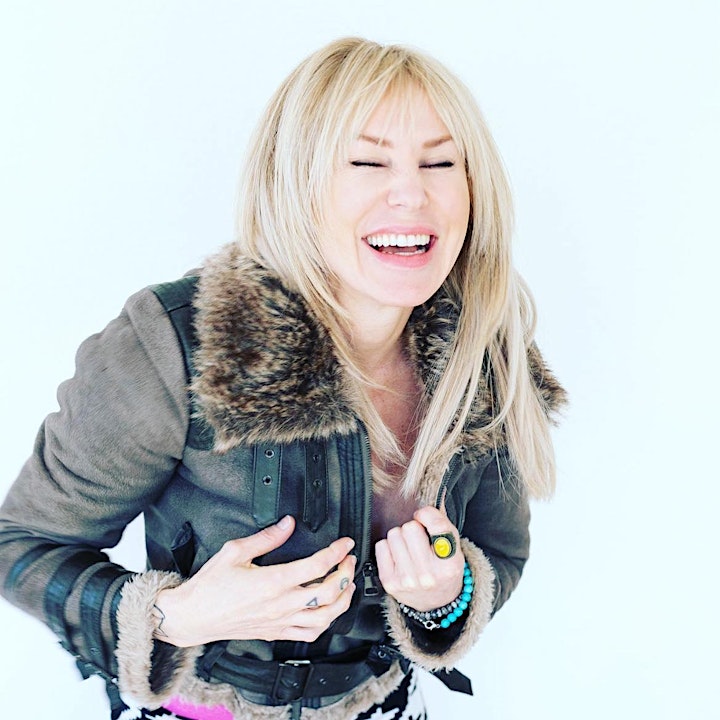 Jennifer Carrasco
Topic: The Entire Holistic Approach to the Whole You
Bio: After suffering bankruptcy and divorce, Jenn Carrasco decided to take back control of her life and her business. Now, she is founder and CEO of Virago Skin & Body Studio, V Skincare, and is a successful health, wellness, and business coach. She challenges her clients not only to show up for themselves, but to break through those roadblocks holding them back.
Click here to join her Facebook Community: Healthy Execs Making Shit Happen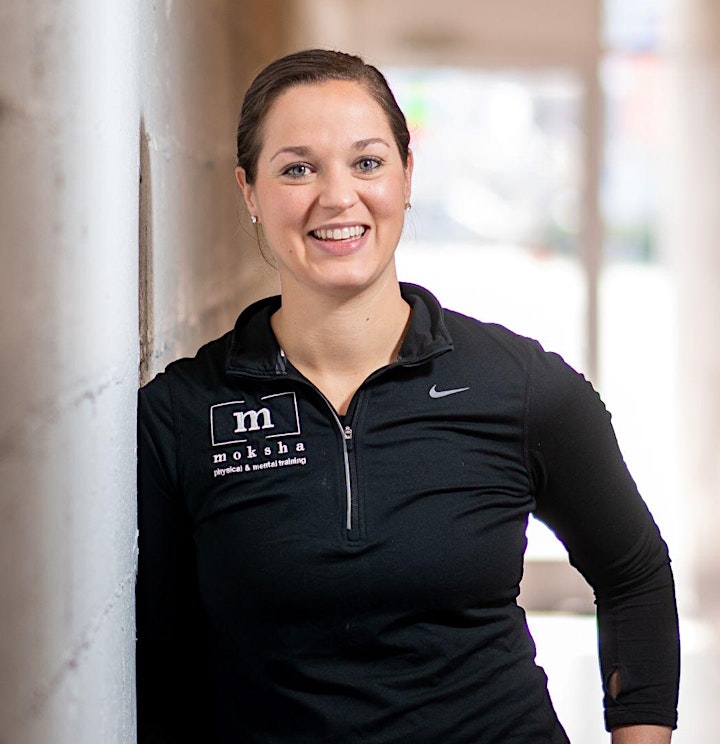 Marissa Foht
Topic: Unlocking the Secret to Everlasting Weight Loss
Bio: Marissa is an ACSM Certified Exercise Physiologist and Mental Skills Coach. She earned her bachelor's degree in Exercise Science at Slippery Rock University. Marissa went on to receive her Master of Science degree in Sport and Exercise Psychology from Southern Illinois University Edwardsville. She has spent years working in a variety of fitness settings where she gained experience working with youth athletes, older populations, overweight individuals, and individuals with chronic disease. She conducted research at SIUE Weight Management Clinic where she worked with weight loss clients looking to not just lose weight, but also change their lifestyle to maintain their weight loss through mental skills inventions.
Click here to join her Facebook community: Project Overcoming Obesity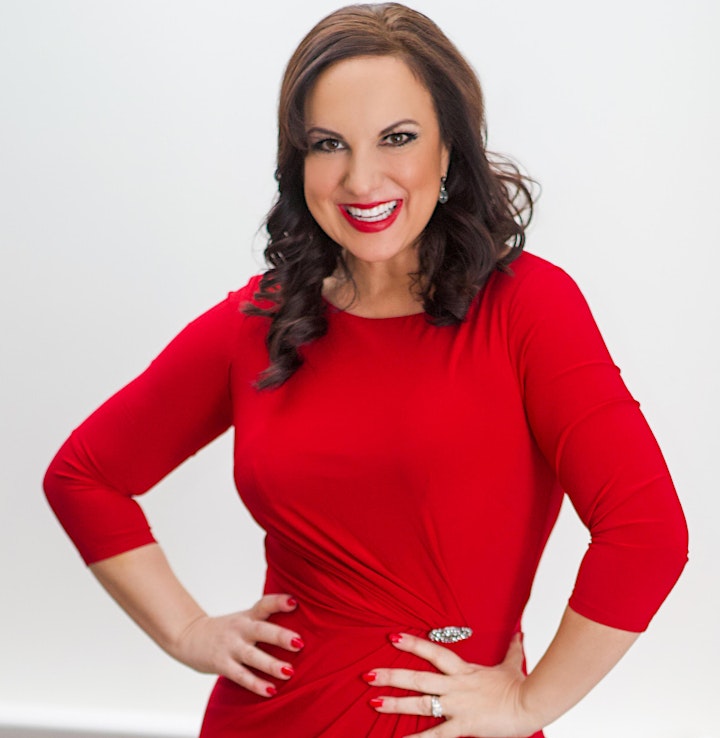 Shellie Hipsky
Topic: Inspire the World while Monetizing Your Message
Bio: Dr. Shellie Hipsky is the CEO of Inspiring Lives International. The American Chronicle called her "A top entrepreneur in the U.S.," and The Huffington Post categorizes her as a "Fierce Woman." She is the president of The Global Sisterhood, a charity that guides and supports women and girls toward their dreams and goals. Dr. Shellie has earned the titles of "Entrepreneur of the Year in Inspiration and Empowerment," the "Women of Achievement Award," "Best Woman in Business," and "VIP Woman of the Year." Three of her 13 published books earned international bestseller status. This powerful entrepreneur and influencer is the founder and editor-in-chief of Inspiring Lives Magazine: the Magazine for Empowering Women. Dr. Shellie has been featured on over 20 magazine covers and on all the major TV networks.
Click here to join her Facebook community: Inspire the World with Your Story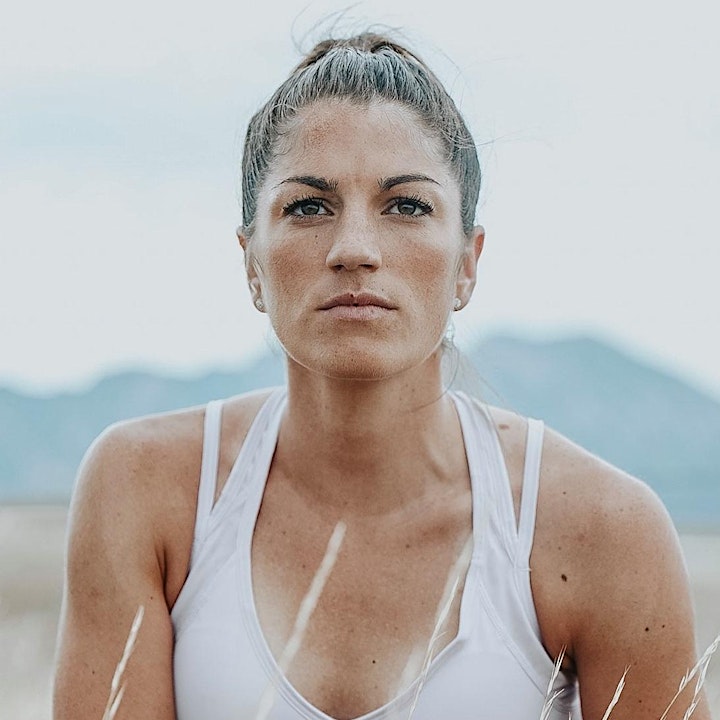 Toni Kengor
Topic: How to Believe in Yourself When You Lack Support from Others
Bio: Toni Kengor is co-founder of Relentless Runners and a RRCA certified running coach. She has a BS in Health & physical education, and has been featured in various podcasts, articles, and news stories!
Click here to join their Facebook community: Run Sole Sisters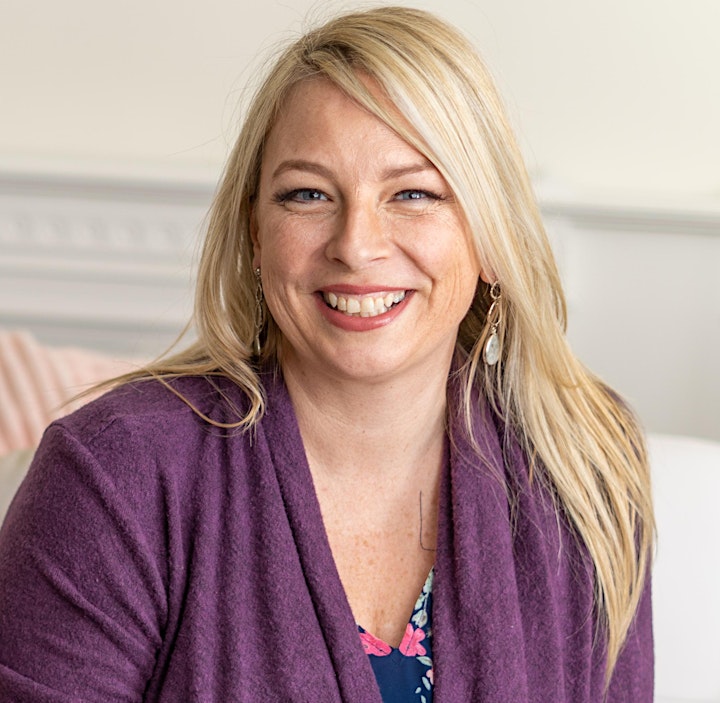 Jennifer Nelson
Topic: How to Insist Upon Choices in your Healthcare so that You Align with Your Care
Bio: As a mother of 3 , Jennifer experienced first-hand the overwhelming fear, loss of dignity, loss of autonomy, and loss of the sanctity of birth that frequently occurs with routine obstetric care for a healthy, low risk mother and baby. With her youngest daughter, Jennifer chose a midwife for her care and started on her own journey of understanding the immeasurable value of support, encouragement, and whole-woman care during pregnancy, birth, and postpartum periods. She used her 20 years of experience as a nurse to transition to midwifery and home birth. And she has been doing that for over 8 years. She also is a trainer for AAP's Neonatal Resuscitation (NRP) program, which affords her the ability to provide evidence based, life-saving skills as a newborn completes the incredible transition from womb life to the world around them.
Click Here to visit her website.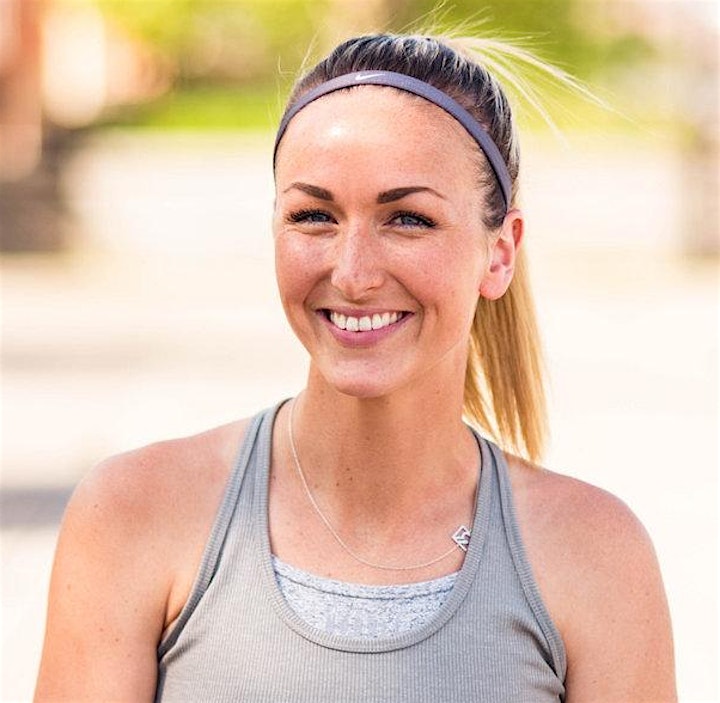 Christine Nichols
Topic: How to Create Hours of Freedom in Your Life
Bio: Christine is co-founder of Relentless Runners and an RRCA certified running coach. She's also a certified prenatal & postnatal fitness specialist, and founder of Bump Runner! Christine has been featured all over the media - in news stories, articles, and podcasts. Most notably she was featured on The Today Show.
Click here to join their Facebook community: Run Sole Sisters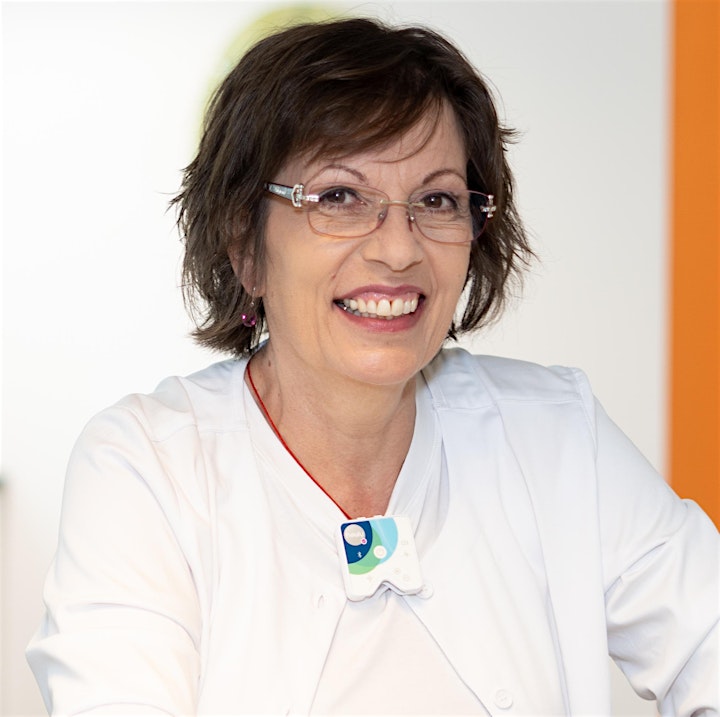 Katalin Reimann
Topic: Turning Your Past Hardship Into Healing the World Around You
Bio: Katalin Reimann is the lead aesthetician at Quantum Klinik Beauty & Wellness located in Wexford, PA. She is a warrior who beat cancer by using holistic methods. In addition to her internationally trained licensed medical aesthetician and holistic health practice, Katalin also offers her expertise in reflexology, iridology, color therapy, light therapy, massage therapy, and multiple disciplines of nutrition counseling–for which she is a certified Transitions Lifestyle and Wellness Coach.
In addition to her clinical training, Katalin is a native of Hungary and a long time resident of Germany, and more than 25 years permanent residency in America and a US citizen for the past 2 years.. This international point of view means that not only has Katalin mastered and improved on the classic European facials but, even more importantly, she is an expert in the latest technologies, such as laser and radio/infrared frequency skin and body care technologies including but not limited to laser hair removal, VENUS FREEZE™ non-invasive skin tightening, and much more.
Click Here to join her exclusive Facebook Community: Quantum Klinik VIP Club
Marta Sauret Greca
Topic: How to Easily Attract What You Want in Your Life
Bio: Marta Sauret Greca is the CEO of MEDIA - The Creative Agency. Her company is an elite marketing agency that focuses on sharing the heartfelt messages of their clients and elevating them to the next level. With her signature Minimalist Method, she is changing the lives of female entrepreneurs and business leaders by teaching them how to balance their work and family life while creating the thriving business of their dreams. Marta leads her team all while being a full-time mom to her five children.
As a native European who emigrated to the US at the age of nine, she is exceptionally proud to have built her 7 figure companies from scratch and to be providing opportunities for others to step into their own zones of genius and bring beauty into the world through their gifts.
Click here to join her Facebook community: The Minimalist Method for Prosperous Female Entrepreneurs
Date and time
Location
Refund policy
Contact the organizer to request a refund.
Eventbrite's fee is nonrefundable.