Elevate Multifamily Investor Meetup - Passively Investing in Multifamily -...
Description
Passively Investing in Multifamily
Hear from several expereinced Multifmaily Passive Investors. Some are also Deal Sponsors but they still choose to heavily Invest Passively in other sponsors deals as well.
Everyone that RSVP's will receive a spreadsheet for tracking passive investments as well as a checklist of items to ask a sponsor before you invest.
Are you new to passively Investing in Multifamily Real Estate? Do you want to know what others look and ask for before they invest in an opportunity?
Come hear from several Investors that are heavily invested passively in Multifamily. Find out why they like Multifamily and learn from their experiences.
Topics:
Why Invest Passively in Multifamily?

What are the Risk & Rewards with Passive Investing?

What questions do you ask the sponsorship team?

What type of returns do you look for in a deal?

What details do you look for in the deal itself?

And much more…...
Our Amazing Panel:
Lana Blank - Passively Invested in 1,900 Multifamily Doors & averaging one deal per month.
Jorge Abreu - Passively Invested in 1,319 Multifamily Doors & 1 Commercial New Development / Actively in 253 with 1,275 Doors in the pipeline.
Sandhya Seshadri - Passively Invested in 1,520 Multifamily Doors. As well as

Self storage, commercial development (Mixed use, new builds of apartments) / Actively in 2 syndications



Nic Espanet - Passively Invested in 1,780 Multifamily Doors / Actively in 452 units
Hoa Nguyen - Currently passively invested in 1,562 doors. Also are passively invested in 11 units in Mahogany Bay Village Resort in Ambergris Caye, Belize & own 3 different lots of raw land.
Prashant Satoskar - P

assively invested in 3,000+ units and is a GP in 500 units.
---



Lana Blank
Background includes MBA in Finance as well as Corporate Finance and Private Equity experience. Lana started investing in SF real estate in 2002 and has done pre-foreclosures, lease-options, flips, RE notes, and long-term rentals in the single-family arena. Her multifamily journey began in July 2018. She invested passively in over 1900 doors among 10 properties since then and keeps growing her portfolio at an average rate of one deal/month. Passive MF investing is a separate business for Lana, now with its own objectives and strategies.
---



Jorge Abreu
Jorge is passionate & obsessed with Multifamily Investing. He is the CEO of JNT Developers & Elevate Commercial Investment Group. With more than twelve years of real estate investing and construction experience. He started investing in single family 12+ years ago and then shortly after opened a construction company. He has now aligned both his investments & construction company to focus on Multifamily. He really shines when it comes to evaluating & renovating Multifamily properties.
He
currently owns as a Deal Sponsor / GP 253 Doors with another 1,275 Doors currently under contract. He has also invested passively in 1,319 Multifamily Doors plus a commercial new development project. He takes all his profits and invest them passively in Multifamily. He is a
family man that is devoted to providing the best possible life for his family.
---

Sandhya Seshadri
Sandhya is a Dallas resident for over 29 years. Sandhya worked at Texas Instruments for over fourteen years in various technical, marketing and management roles with revenues in excesss of $80M and budgets of $28M. During her time at SMU acquiring her MBA ('99), Sanddhya began investing in the stock market annd has built a portfolio to allow her to "retiree"" early from her corporate career. She resides with her husband and two children in Canyon creek, Richardson. She currently serves on the Diversity Advisory Board for Plano ISD, and is on the Board of Directors for the Richardson YMCA. She is also an Accredited Multifamily Investor and Assett Manager.
---

Nicholas R. Espanet
3.5 years' experience multi-family real estate, 3.5 years' managing multi-family investment LLC, 7 years' experience as a small business owner, 23 years managing physical therapy teams.
---
Hoa Nguyen
Hoa is a very successful optometrist/business owner that co-owns with her husband, Jaime Gonzalez, two multi-million practices in premium locations of the DFW Metroplex. Their first location is in West Village since 2011 (Dallas, TX) and second location is in the Shops of Legacy since 2014 (Plano, TX). Hoa and Jaime have started their journey into real estate investing since 2016 and have a diverse portfolio. They have a 5-year old daughter and love to travel, explore different cuisines around the world, and contribute to different charities.
---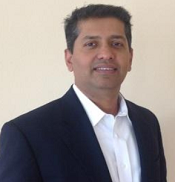 Prashant Satoskar

Prashant comes from an engineering background. He has over 20 years of consulting experience in the high-tech space working with Fortune 500 companies. He also co-founded Northway Solutions Group - an IT consulting company. He owned a few single-family rentals from 2009- 2006. Prashant got involved in Multi-family in 2016. In 3 short years he has passively invested in 3000+ units and is a GP in 500 units. He is actively involved in real estate investing and currently focused on growing the multi-family portfolio. Currently at 900k invested passively.
---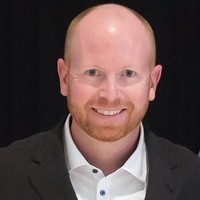 Damian Leonard
Passively Invested in 8 Multifamily deals in 5 states, over 1,200 doors, 2 commercial development deals, and adding another 1,275 doors by the end of this month.