Description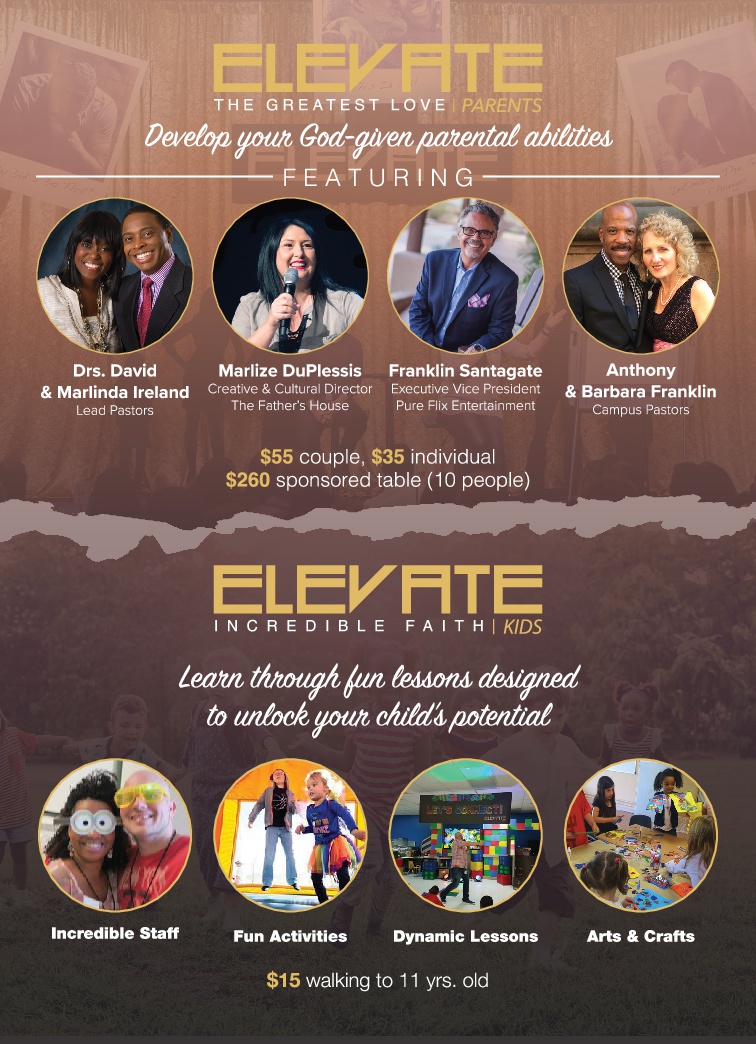 Your family was created as a unique team to love and nurture each other through the experiences of life.
The Elevate Family Conference is designed to come alongside your family, and with the aid of experienced coaches, help them create a winning game plan for optimal relationship with each other.
Parents will learn new strategies for raising children in a healthy, safe environment that strengthens the entire family.
Kids will see the value in connecting with God and others and learning about their unique mission for life.
Don't miss this opportunity to gain decades of insight and experience from nationally renowned coaches and presenters including Drs. David & Marlinda Ireland, Tony Suarez, Franklin Santagate, and others.
Bring your family and friends and let's learn and laugh together as we ELEVATE our families!