Description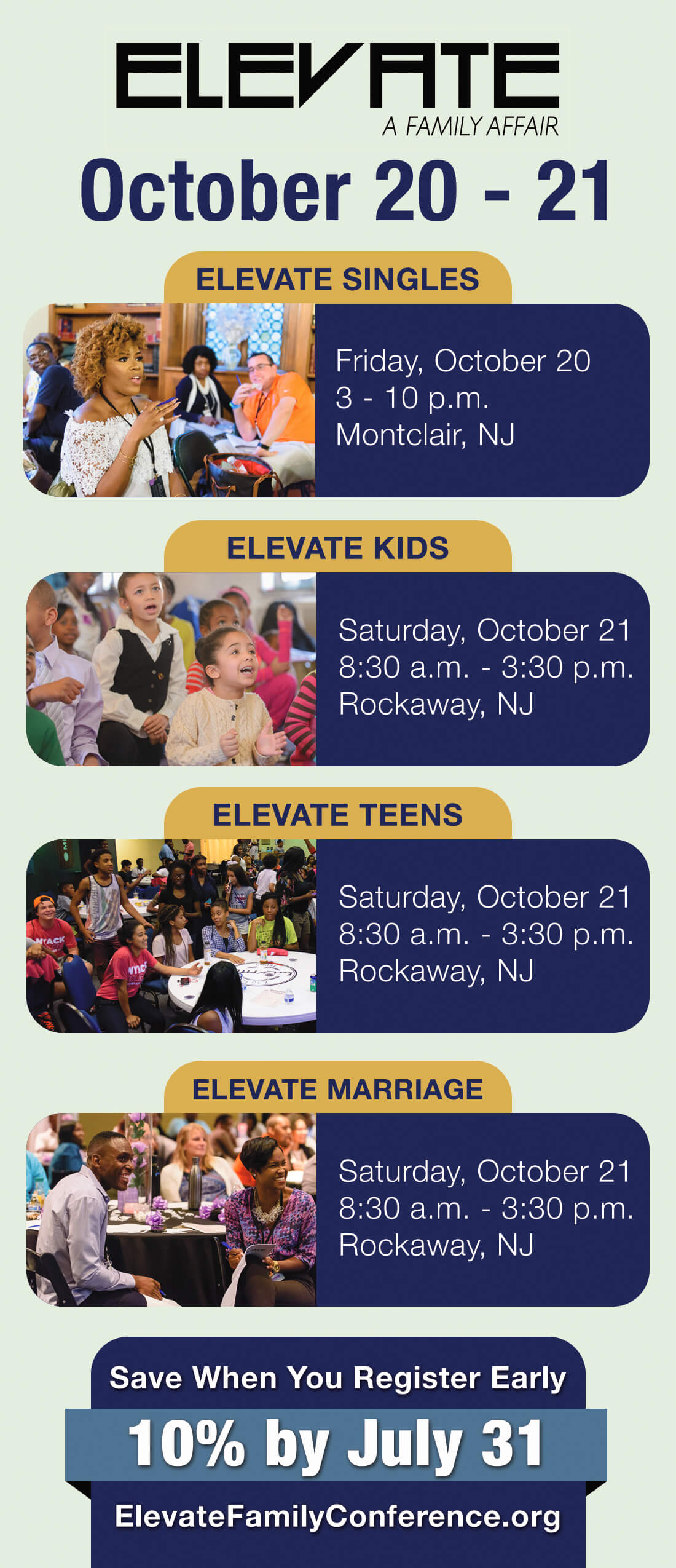 Your family was created as a unique team to love and nurture each other through the experiences of life.
Elevate is designed to come alongside each team member of your family and with the aid of experienced coaches, help them create a winning game plan for optimal relationship with each other. Singles will understand their purpose; married couples will learn God can turn their mess into a message, teens will have an opportunity to imagine what their lives will be like in a few years and kids will see the value in connecting with God and others.
Let's learn and laugh together as we ELEVATE our families!