About this Event
You are invited to join Miami's three beloved leaders, Luchi Estevez, Jennifer Grace, and Adriana Rayon who are coming together to create an ecstatic experience that will blow your mind.
We are all receivers, we all have the capability to download the wisdom of the universe in order to catapult our creativity and make powerful changes in this world.
Yet often we are tuned out instead of tuned in…so we cannot receive this valuable insight.
This evening will be an opportunity for you to learn how to tap into flow state, to open up to new possibilities and to up level your mind, body, and soul.
This event has be curated to plant the seeds of abundance, joy, and bliss into this new special sacred space.
You will get to experience:
Chakra Balancing
Celebration dance
Come celebrate this new space, your life, and what's possible!
Tickets are $20in Advance and $25 at the Door
**All Net Proceeds will be donated to La Luchi Foundation to Bring Mindfulness Into Our Miami Schools.**
Wine and lite bites will be served!
Luchi Estevez
A lifestyle conceptual artist and 'eco-centric pioneer in conscious activism; Luchi combines her shamanic background, intuitive healing practices, sound baths, meditation and kundalini yoga teachings to facilitate mindful and immersive experiences that allows participants access to improved focus, cultivate deep relaxation, expansive creativity, and deeper human connection.
She is the creator of "The Chakrao Experience", a profound healing journey of the mind, body and spirit. Navigating through all of the energy centers (chakras) of our body, utilizing the incredible health power of the sacred cacao, heart opener superfood Elixir of the gods from ancient Mayan and other cultures.
Founder of La Luchi Foundation - a 501(c)3 providing healthy/mindful resources for kids in underserved Miami communities.
Luchi leads with her heart, which she offers selflessly to her community.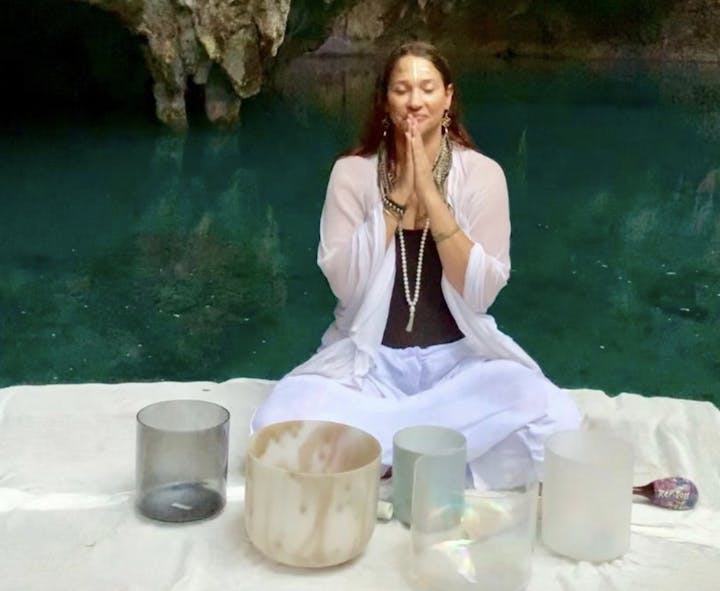 Jennifer Grace
Celebrity Coach Jennifer Grace, was named Miami's number #1 Life Coach by New Times. She is a Hay House Author, Motivational Speaker, Radio Show Host, and Corporate Wellness Coach.
Jennifer leads both individuals, and professionals to reach next levels of human potential and peak performance with mindfulness and emotional intelligence tools based on the mindset course she teaches from Stanford University.
Jennifer Has been featured on NBC, ABC, CBS, Huffington Post, Mind Body Green, Elvis Duran, and the Jennifer McCarthy show, to name a few.
Jennifer currently leads workshops in Miami, LA, internationally and online. Over the last 10 years, she has traveled to 20 different exotic destinations, and she and her retreat participants have raised over $50,000 to help communities in need worldwide with her give back retreats. www.Jennifergrace.com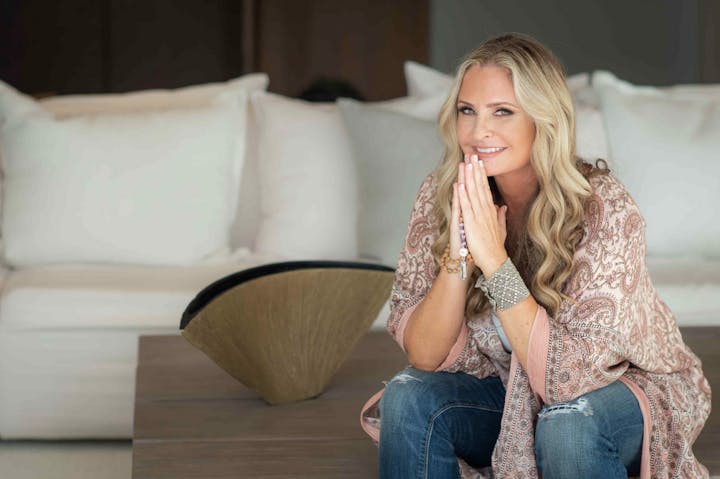 Adriana Rayon
The creator of The Healing House, Adriana Rayon, was born in Peru, the youngest of 3 siblings with a curiosity wanting to discover the world.
She always knew that she had a deeper purpose and was determined to uncover it at a very young age. Adriana was fascinated with astrology, energy, and anything that had to do with the unknown.
A seeker at heart, she sought out anything that had to do with the realm of holistic healing. After birthing several businesses and two beautiful twin daughters, Adriana stepped into birthing herself as a master reiki healer.
The Healing House was born to share her love of universal mystery teachings, her joy of healing others, and her passion for creating community.
www.gableshealinghouse.com