ELEVATE 2019 Women's Celebration: Honoring Triumphant Women
Description
Women's Celebration & Awards Conference
This monumental event is being hosted by an international women's organization entitled Women of Elevation Career Services International that empowers women with the tools to
CREATE, RELATE, & ELEVATE!
The purpose of ELEVATE 2019 is to: "celebrate single women with children, women who have been battered and abused and women with unfulfilled career goals who have overcome hurdles in 2019 and inspire women like you to reach greater heights as your on your professional development journey."
__________________________________
This event, there will be led MC Lakeisha McKnight and will include a special message by Keynote Speaker Althea Webber Bates:
Lakeisha McKnight (Event MC)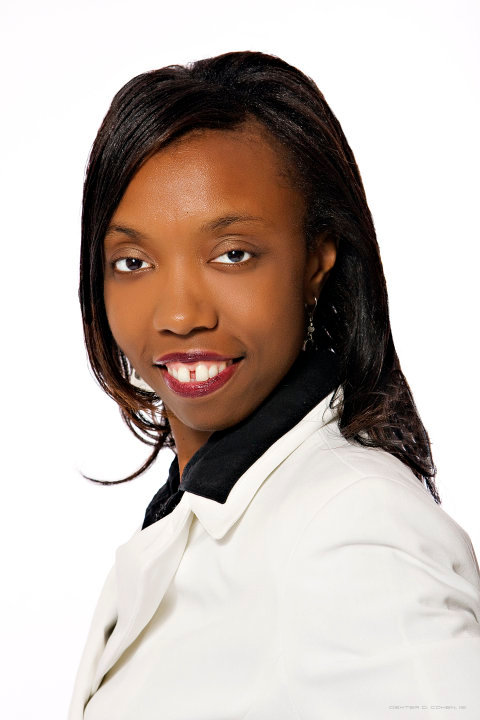 Lakeisha McKnight is the founder of Women of Elevation Career Services International who will be the host for the ELEVATE 2019 Women's Celebration. She empowers women globally through this nonprofit organization with the tools to succeed in life and business. Lakeisha has experienced rejection, depression, and abuse and knows how those shoes feel for the women she serves. The organization empowers women in the U.S. via tele-summits, seminars, podcasts, and celebrations annually.
PLUS listen to inspiration from...
Mrs. Althea Webber Bates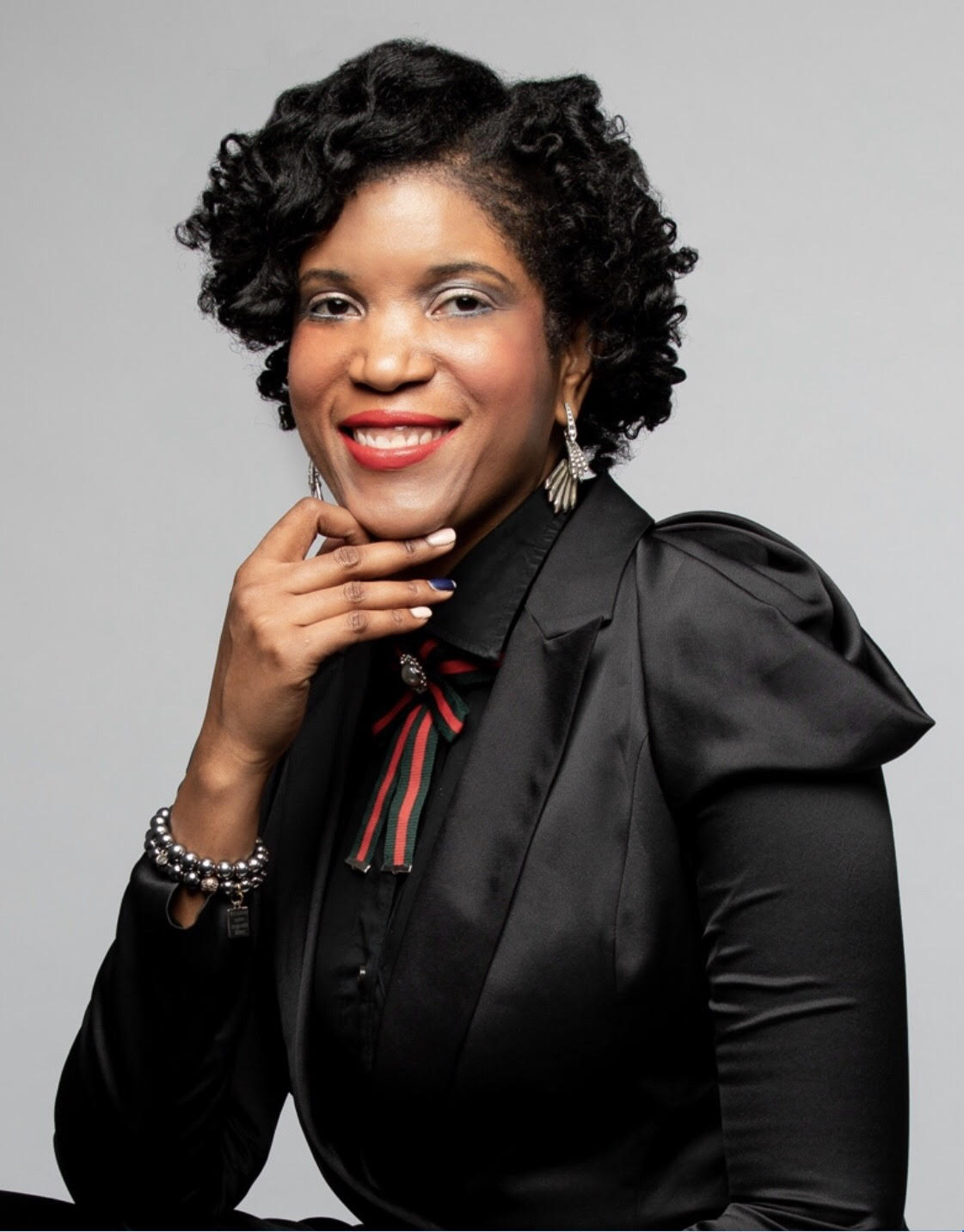 __________________________________
Also, the organization will be celebrating you but honoring 10 women with 2019 Triumphant awards within various categories including coaching, authorship, motherhood and so much more!
There will be music, networking, inspirational messages, and great food between the main venue and the center directly across from the venue.
Take a look at this brief agenda to gain clarity of what will occur during this event: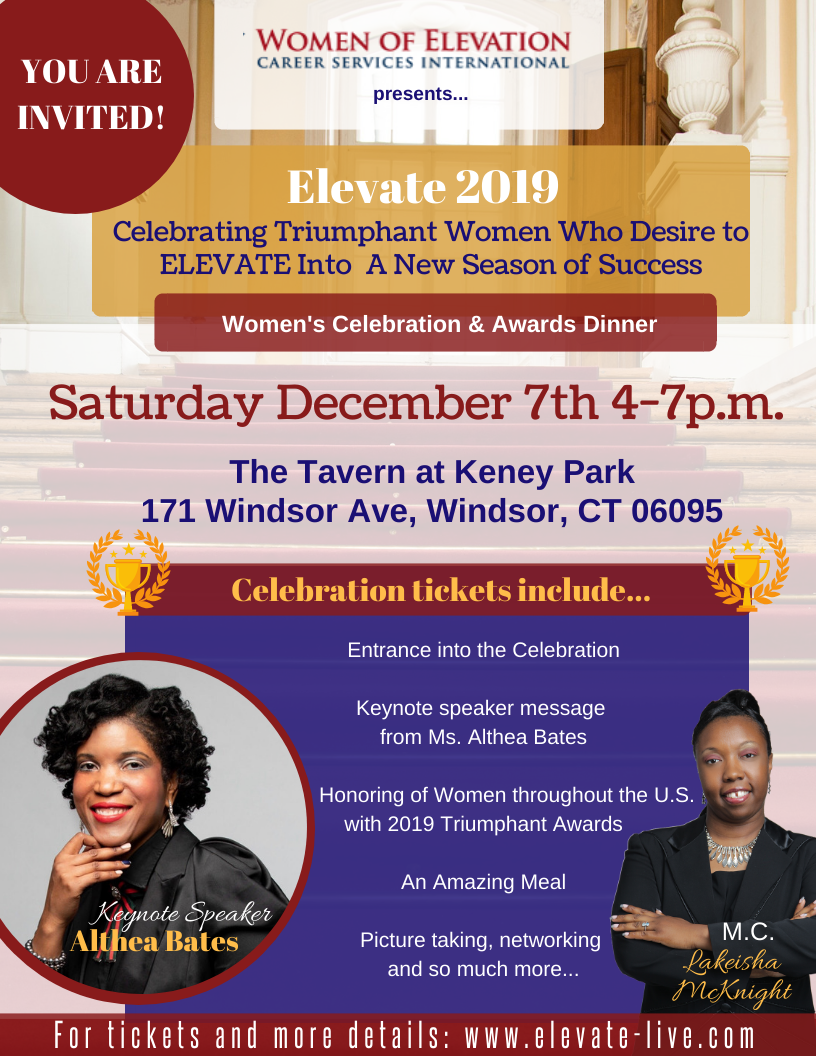 We are extremely grateful for the event partners: Project Resiliency Movement, Khalfani Radio and Ms. Marilyn Grant.
Parking is available for all near the venue.
Coming in from outside of Connecticut and need help with accommodations and travel? Please view the important information below:
Accommodation Suggestions: (Click on the hotel name to be taken to its website)
Courtyard Hartford Windsor: 1 Day Hill Rd, Windsor, CT 06095 | Phone: (860) 683-0022
Marriott Hartford/Windsor Airport: 28 Day Hill Rd, Windsor, CT 06095 | Phone: (860) 688-7500
__________________________________
Travel assistance:
Arriving by plane?
Bradley International Airport: Schoephoester Rd, Windsor Locks, CT 06096 | Phone: (860) 292-2000
Please use Uber to travel from your mode of transportation to your hotel and the venues (unless you have friends or family in the area).