About this Event
Thursday April 30, 2020
Elephant Stone
Al Lover
+more
8pm
$12 advance / $15 day of show
Elephant Stone
Debuting a decade ago, the psych-pop creation of Rishi Dhir along with long-time collaborators Miles Dupire (drums) and Robbie MacArthur (guitar), and touring member Jason Kent (keys/guitar), have released five critically-acclaimed albums, toured extensively throughout North America and Europe, been nominated for the prestigious Polaris Music Prize and picked up praise from the likes of NPR, Brooklyn Vegan, Consequence of Sound, Rolling Stone, Clash Magazine and more. As a highly-regarded sitar player, Dhir has also collaborated with indie-rock icons (Beck) and legendary cult bands (The Brian Jonestown Massacre).
Released in 2009 on Dhir's Elephants on Parade Records (EOP), The Seven Seas garnered wide-spread acclaim culminating with a Polaris Music Prize long-list nomination that acknowledges the best full-length Canadian album. Produced by Jace Lasek (The Besnard Lakes), the album introduced Elephant Stone's innovative blend of rock 'n' roll, Hindustani classical music, and infectious pop. The 2010 follow up, The Glass Box EP, expanded on the spirited sounds of The Seven Seas. Following its release, the band set out on their first North American tour supporting the Brian Jonestown Massacre.
In 2013 Elephant Stone released their third LP, Elephant Stone. The album received critical acclaim from NPR, Brooklyn Vegan, Consequence of Sound, and other prominent media outlets. It also contained Dhir's finest batch of songs yet:including singles "Heavy Moon" and "Love the Sinner, Hate the Sin," as well as the raga-drenched meditation, "A Silent Moment." The band spent the next year touring throughout Europe and North America as a headliner and as support for The Zombies, The Black Angels (among others) and multiple festivals (Levitation Austin and France, Best Kept Secret, and so on).
A fourth album – The Three Poisons – followed in 2014. The darkly compelling and inventive album showcased Dhir's lyrical exploration of Buddhist themes and The Tibetan Book of the Dead. The Three Poisons remix album – ES3PRMX – appeared in 2015 as a digital download. Anton Newcombe of The Brian Jonestown Massacre, Tom Furse of The Horrors, Alex Maas of The Black Angels, Peter Holmström of The Dandy Warhols, and more contributed remixes.
In 2016 Elephant Stone released their fifth album, Ship of Fools, on Burger Records/EOP. Produced by Marcus Paquin (Arcade Fire), the album received high marks across the board and spawned two singles that charted on Canadian commercial radio ("Andromeda" and Manipulator").
Elephant Stone are back with their first new release in 3 years, "Land Of Dead". Clocking in at just under two minutes, "Land Of Dead" begins with the haunting strums of a sitar and then dives headfirst into Paranoid-era Black Sabbath riffage with Dhir intoning of a "land of fire." Ending with a child's lament of "goodbye blue skies, so long, clean air...do you even care?", "Land Of Dead" is the foreboding soundtrack to a world undone by our own doing. The world is on fire. The time to make a change is now before it's too late.
"If one were to qualify the work of Elephant Stone, the first adjective would undoubtedly be "experimental". The Montreal band is already on its fourth album, with the release of Ship of Fools. Yet the audacity and talent of these three Canadian boys continues to amaze us." ★★★★- Rolling Stone France
"Ship Of Fools is a gloriously and unapologetically joyous listen, and one that serves to remind us how the Flaming Lips lost their mojo, while simultaneously showing Empire Of The Sun the way forward." ★★★★- Classic Rock
"The crown jewels of Montreal psych-rock… brood with headphones or dance at a big outdoor festival to this." ★★★★1/2- Exclaim!
"Breezy melodies over a pop blueprint, adding luscious psychedelic accompaniment that welcomes experimentation and often features Dhir's sitar." ★★★1/2- AllMusic
"For those who think Alexis Taylor fronting Garbage sounds like an intriguing proposition." ★★★- MOJO
"Poppier hooks, tighter arrangements, stronger melodies and meatier beats. They still get their freak on — but now they know how to make it count. So much for playing the fool." ★★★1/2- Toronto Sun
"An unbeatable maelstrom of melody and groove… on another level."- The Big Takeover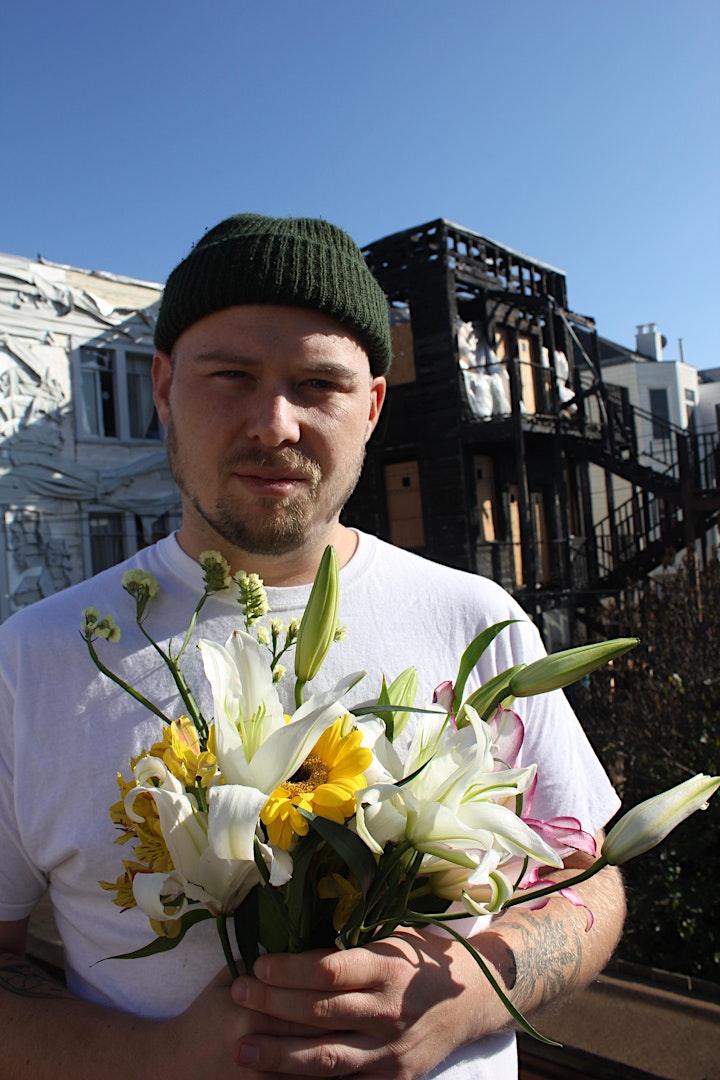 Al Lover
Los Angeles based producer Al Lover has spent the last several years evolving a unique approach to psychedelic and experimental electronic music. Creating a broken abstraction of what some might see as trip hop, Al uses a mix of samples, drum machines, live instrumentation, analog synthesizers and effect processing to draw out elements from the past and connect them to the future. From the 2011 garage psych tinged project, Distorted Reverberations - where he remixed bands such as Thee Oh Sees and Night Beats - to his up coming exploration of synthesized kraut, dark ambient and trap, Existential Everything, Al continues to explore the fringes of psychedelic music and the common threads within it's various genres, drawing parallels where others might get lost.
Since 2013, Al Lover has been busy releasing a slew of projects on multiple labels (The Reverberation Appreciation Society, Fuzz Club Records, Hoga Nord Rekords, PNKSLM Records and more), as well as collaborating with artists such as Goat, Anton Newcombe, White Fence and Cairo Liberation Front, all while touring extensively, producing the Elevated Transmissions Podcast and working with Levitation and Desert Daze festivals as their official DJ.
*****DOORS/DJ at 8pm,. SHOWTIME around 9pm*****
Performers
Date and Time
Location
Refund Policy