Event Information
Location
Walker Creek Ranch
1700 Marshall Petaluma Rd
Petaluma, CA 94952
Refund Policy
Contact the organizer to request a refund.
Eventbrite's fee is nonrefundable.
Description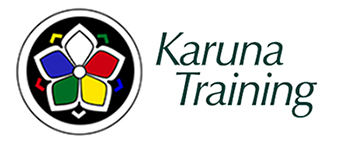 Elemental Wisdom Maitri Space Awareness
Karuna Training Post Graduate Program
Friday July 31 - Friday, August 7, 2020
Walker Creek Ranch, Petaluma California
Facilitated by Melissa Moore and Terry Jaworski
Open to all Karuna Basic Training Graduates.
All Karuna Training graduates are warmly invited to attend our first ever Post-Graduate Karuna Training week-long Maitri Space Awareness intensive in North America.This will take place from July 31st to August 7th, 2020 at our beloved setting for previous retreats -- Walker Creek Ranch in West Marin, Northern California.
Through the use of ritual, we will invite the natural setting of Walker Creek Ranch to be our teacher for this week and mix our minds with the environment and the play of the elements in daily life. We will learn to align our aspirations for the world with the wisdom of the world.
You are invited to intensify one (or possibly two) buddha families, meaning you stay with one buddha posture for all the days, two sessions a day of Maitri Space Awareness,(MSA) or to take a round through all the Buddha families changing postures daily, as we did in the Basic Training.
To promote contact with the elements, we will be taking the postures outside laying on the earth (weather permitting). The postures will be done on tarps and mats (that we will all bring) and done with the MSA colored glasses.
We will revisit the elemental and psychological aspects of the Buddha Families through the postures, through play, Speaking from the Heart groups, Body, Speech and Mind groups, and compassionate exchange work. These tools will be reviewed and brought current into one's life. This opportunity is to refresh your Karuna, reconnect with Karuna community, and to deepen with Maitri Space Awareness.
Please join us for this play of elemental exploration and fun, intensifying our true nature, which is openness.
Costs.
$465 Tuition for the week if paid before March 1, 2020 - $515 thereafter
Fee for seven nights estimated at $65 - $215 a night for food, tax and lodging which will include the options of camping, dorm, double, and single. Fees to be determined with Walker Creek and collected later in 2020.
We have kept costs to a minimum.
Register soon to reserve your place!
We hope to see you there.
Don't hesitate to contact us at info@karunatraining.com if you have questions.
Melissa, Sandra and the Karuna Team
Melissa Moore, PhD, is a co-founder of Karuna Training and is currently the Executive Director of Karuna Training North America. Melissa's background is in community-based mental health, research, training care providers, and women's issues. She has a Ph.D. in Psychological Anthropology from California Institute of Integral Studies and a Masters in Contemplative Psychotherapy from Naropa University in Boulder, CO. Melissa has taught Buddhism and Contemplative Psychology worldwide for over 25 years.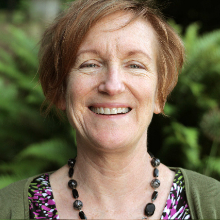 Terry Jaworski, MA, LMHC graduated from Naropa University in 1983 with a degree in Contemplative Psychology. She worked in Community Mental Health for 25 years as a clinician and supervisor. Terry is now in private practice in Seattle, WA and specializes in mindfulness-based cognitive behavioral therapy. She has practiced meditation for 35 years, has been a meditation instructor for 20 years, and is excited to be part of the Karuna Training Team.
Contact

For more information please email info@karunatraining.com
For more information about Karuna Training, visit our website at www.karunatraining.com
Date and Time
Location
Walker Creek Ranch
1700 Marshall Petaluma Rd
Petaluma, CA 94952
Refund Policy
Contact the organizer to request a refund.
Eventbrite's fee is nonrefundable.