Description

Join us on February 25th, 2014 at our element61 Microsoft Business Analytics Day focusing on delivering business insights using the Microsoft Business Analytics portfolio.
The element61 Microsoft Business Analytics Day is the most focused Business User event on the Microsoft Business Analytics portfolio in the local marketplace with an expected 100 business managers attending.
Join us for learning how Microsoft Business Intelligence solutions can cover your reporting, analysis & dashboarding needs if you are new to SQL Server or join us to discover the exciting new features of the upcoming Microsoft SQL Server 2014-edition.
We offer parallel sessions, allowing you to choose between Customer testimonials or presentations focusing on the existing and new features in the Microsoft Business Analytics stack, with a focus on the Business Manager & Business Analyst.
In the first track we present the following sessions:
Customer testimonial of Woonhaven Antwerpen, Business Intelligence in the Non-profit sector using an end-to-end Microsoft BI solution.
Customer testimonial of Isabel using end-to-end Microsoft Business Intelligence for delivering Customer Insights
Master Data Management defined and how to get started with Master Data Services 2012
How to successfully start with Microsoft Business Intelligence : roadmap, Saas or inhouse, coaching & co-development model and organisational aspects of a BICC
In the second track the following topics are covered - exclusively focusing on showcasing the end-user solutions Microsoft offers through Microsoft Excel and Sharepoint :
Reporting & Analysis with Microsoft Business Intelligence : Platform demo
Self-Service BI today with PowerPivot and PowerView
The future of PowerBI : PowerQuery & PowerMap
The complete program can be downloaded here.

Register now to reserve your seat and add the event to your Outlook Calender.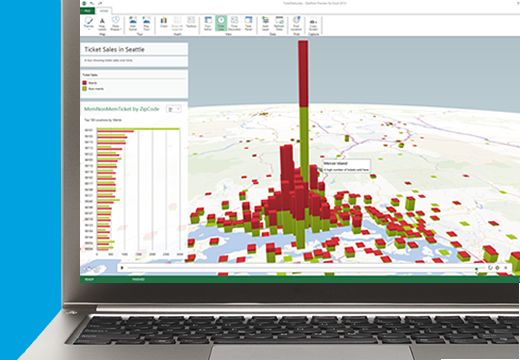 Organizer of element61 Microsoft Business Analytics Day 2014
Founded in 2007, element61 is the thought-leading Business Analytics, Performance Management & Data Science consulting company in the Belgian marketplace.
Today, element61 has brought together the most experienced team in Business Analytics & Performance Management in Belgium. The company has grown in 14 years to 65 senior consultants with -on average- 13 years of experience in Analytics, totaling over 800 man years of experience.
element61 is part of Moore Belgium.