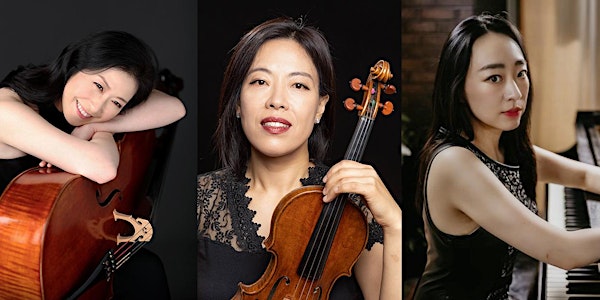 ÉLÉGIE RUSSE: Concert by Trio Coro at Faneuil Hall
IN PERSON! Trio Coro perform ARENSKY, RACHMANINOFF, KODALY.
When and where
Location
Ancient and Honorable Artillery Co. Museum 4 Faneuil Hall 4th Floor Boston, MA 02109
Refund Policy
Contact the organizer to request a refund.
Eventbrite's fee is nonrefundable.
About this event
An elegy is a musical composition that is reflective, nostalgic or melancholy in tone, often dedicated to someone's memory. For BRAI's second in-person concert at Faneuil Hall, the center-pieces of the program are two famous Russian elegies--RACHMANINOFF's Trio Elegiaque composed when Rachmaninoff was just 18 years old, and two movements from ARENSKY's iconic Trio in D Minor, dedicated to cellist and St. Petersburg Conservatory director Karl Davydov. Both pieces are strongly influenced by Tchaikovsky, who established the trio as an elegiac form in Russian music with his 1881-82 trio honoring pianist and Moscow Conservatory director Nikolai Rubinstein (Rachmaninoff would write a second trio in Tchaikovsky's own memory when Tchaikovsky passed in 1893).
This concert features TRIO CORO, a new chamber group featuring violinist Young-Shin Choi, pianist Jane Hua, and cellist Hyunji Kwon (full performer bios below). ÉLÉGIE RUSSE is part of the In Honorable Company series of concerts presented by Ballets Russes Arts Initiative in collaboration with the Ancient and Honorable Artillery Company of Massachusetts (est. 1637). This concert will be recorded and streamed at a later date for those who cannot attend in person.
Anton ARENSKY ( 1861 - 1906) Allegro and Elegie (1st and 3rd movements) from Trio No.1 Op.32 in D minor (1894)
Zoltán Kodály (1882-1967) Duo for Violin and Cello, Op. 7 (1914)
Sergey RACHMANINOFF ( 1873-1943) Trio Elegiaque No.1 in G minor (1892)
$9 FLAT RATE PARKING is available at Post Office Square Garage!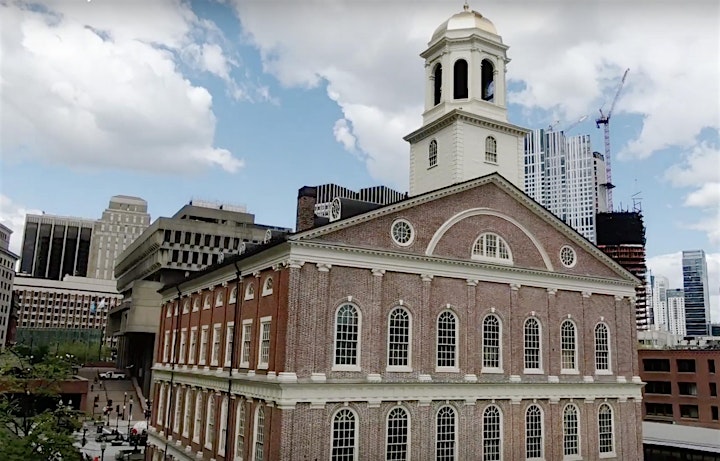 NOTA BENES:
Check in on the 4th floor of Faneuil Hall begins at 1:30 pm. Concert begins at 2.
To access the 4th floor you can either take the stairs or an elevator located immediately inside the handicapped-accessible entrance (nearest to the ArtsBoston booth).
All seating except FRONT ROW is unassigned, but seating is allowed only in designated areas, to ensure good spacing of attendees throughout the hall. Official capacity of the space is 500; we will be opening up just 75 seats.
Masks are required at Faneuil Hall, regardless of vaccination status.
Tickets cannot be refunded but can be transferred to a different attendee.
If space allows, limited tickets may be available at the door. Still, we recommend buying tickets online whenever possible.
BALLETS RUSSES ARTS INITIATIVE is a Boston-based non-profit cultural organization that fosters international creative exchange in the visual and performing arts and film, and connects communities in the US and Eurasia. BRAI carries out public programs throughout Massachusetts, the East Coast and internationally, and BR360 Member programs in the Boston area. www.ballets-russes.com
THE ANCIENT AND HONORABLE ARTILLERY COMPANY is a service organization preserving historic and civic traditions of Boston, Massachusetts, and the United States. The oldest chartered military organization in the western hemisphere, the Ancients have had their headquarters and Museum on the fourth floor of historic Faneuil Hall since 1742. Historically, members of this Company have served in every Massachusetts colonial war and national conflict since the company's founding in 1638. Today they participate in national holiday celebrations, add a measure of pomp and pageantry to the great events of our city and the Commonwealth and turn out for special commemorations. www.ahac.us.com
COVID-19 WARNING
An inherent risk of exposure to COVID-19 exists in any public place where people are present, even outdoors. COVID-19 is an extremely contagious disease that can lead to severe physical illness and death. By your ticket purchase and attendance you signal that you freely and voluntarily assume ALL RISKS, HAZARDS AND DANGERS arising from or relating in any way to the risk of contracting a communicable disease or illness, including COVID-19, whether occurring before, during, or after the event, however caused or contracted. If you are not comfortable assuming these risks, please let us know and we will refund your ticket purchase.
Masks are required to be worn at Faneuil Hall, regardless of vaccination status.
Because breakthrough infections can occur, we ask that everyone measure their temperature on the morning of December 12th . If you have a significantly elevated temperature or exhibit any other possible signs of Covid-19, please stay home for everyone's safety. We will gladly hold the value of your ticket(s) as a credit for a future BRAI event--just drop us a line to let us know.
If you purchase tickets for other people, please share the above information with them and make sure all parties have reviewed and acknowledged it.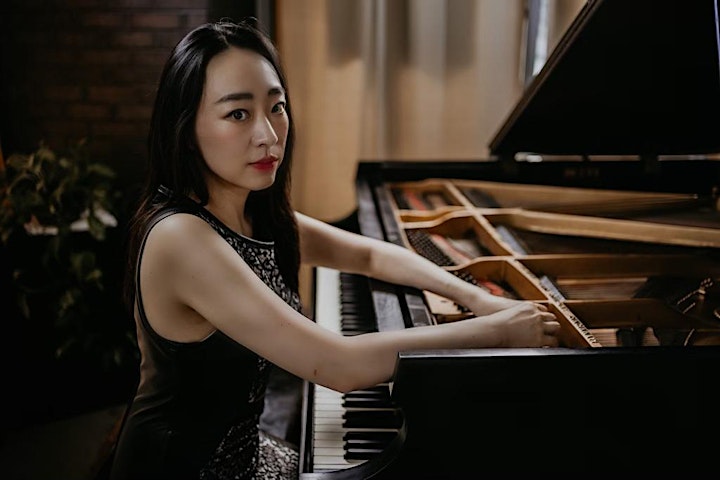 HUA YE (JANE) is a pianist born and raised in Urumqi, China. After earning a bachelor's degree in journalism at Hong Kong Baptist University, she moved to the U. S. to pursue her dream of classical music. Studying on full scholarship, Jane earned two M.M. degrees in Piano Performance and Collaborative Piano at Kansas State University and the UMass Amherst, respectively. She now performs as a solo and chamber musician in the Boston area while working as a piano teacher at several schools. Recent appearances for Greater Boston audiences include the Boston Public Library, Faneuil Hall, Dana-Farber Cancer Institute, Longwood Cricket Club, 2Life Communities Brighton Campus, Belmont-Watertown United Methodist Church, Carriage House Violins Masterclass Series, and Groupmuse salons.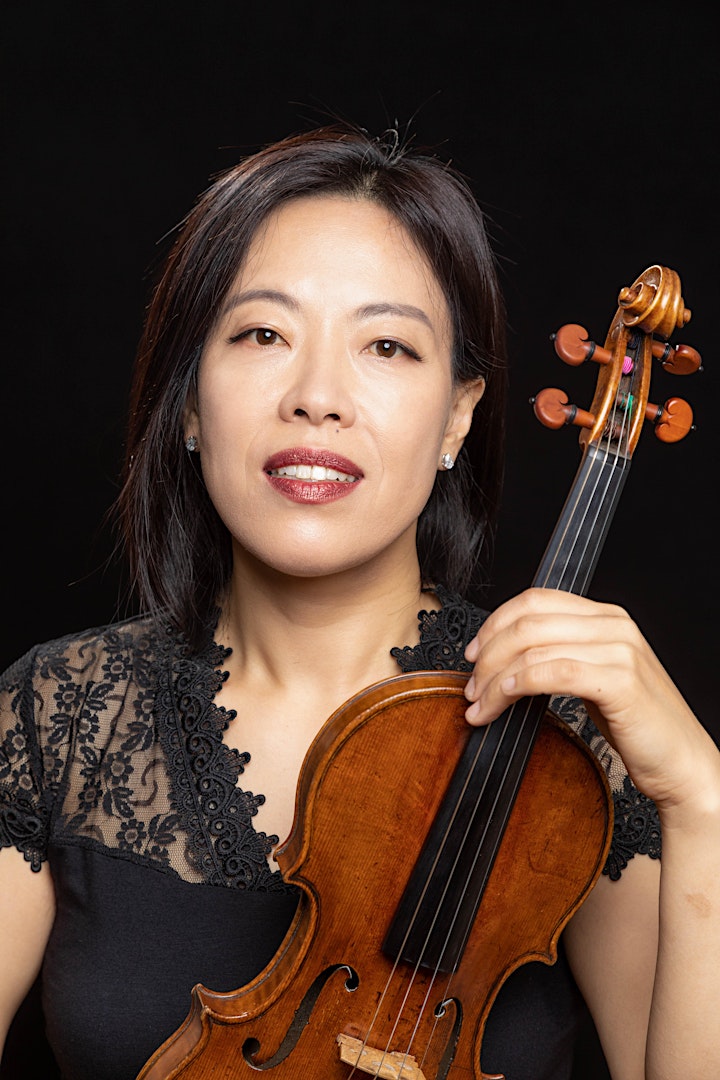 YOUNG-SHIN CHOI was born in Korea. At the age of 15, she was accepted into the most prestigious music high school in Seoul and left home to pursue a career in music. Ms.Choi was awarded a full scholarship to study at the Boston Conservatory with David Kim and Zinaida Gilels for her Master and Performance degrees. In 2000, Young-Shin moved to Belgium and lived there for 12 years, during which time she worked as the principal second violin of the Flanders Symphony Orchestra and also at the Flemish Opera Orchestra as a guest musician. Besides being a regular chamber music player, she also has performed numerous concerts as a soloist, in Asia, Europe, and the United States. In July 2012, she moved back to the Boston area due to her husband's work, where she teaches violin and also performs locally in various venues. She is a faculty member at The Rivers School Conservatory also the concertmistress of the Boston Civic Orchestra.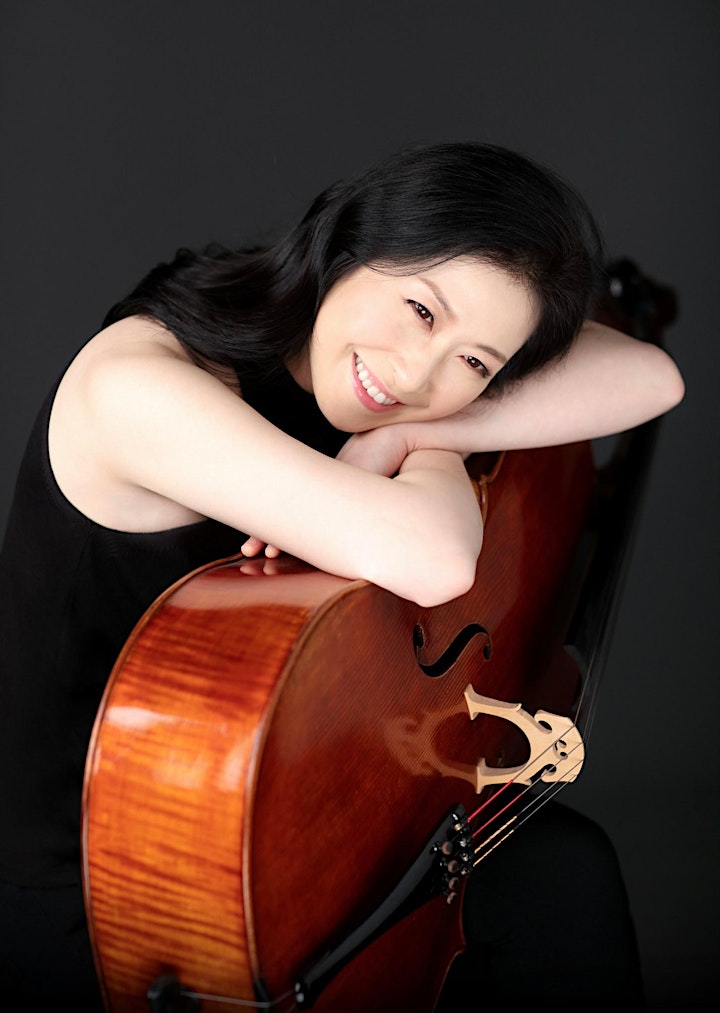 HYUN-JI KWON, cellist, maintains an active schedule as soloist, chamber musician, and teacher. She earned her Bachelor of Music degree at Ewha Women's University in Seoul; Master of Music and Graduate Diploma at New England Conservatory in Boston; Doctor of Musical Arts at Boston University, in the studio of Rhonda Rider. Her other teachers include Natasha Brofsky, Il-hwan Bai, and Sungwon Yang. Kwon has performed in master classes for renowned cellists such as Natalia Gutman and Anner Bylsma. She has performed as guest alumna along with the celebrated Muir Quartet and violist Michelle LaCourse, with the Convergence Ensemble, ArtiQue in Boston Ensemble, and many more Boston area ensembles. Kwon has taught at Boston University as a lecturer, Boston University Tanglewood Institute (BUTI) as a Co-Director of Cello Workshop and cello coach at BUTI's Young Artist Orchestra Program, and at Walnut Hill School for the Arts as a chamber instructor. Currently, she serves as a cello faculty at Phillips Exeter Academy, and chamber instructor at Project STEP.