Description
Ready for the next wine bottle crafting class @ the boutique!? Let's Fall for the Wine :) Our theme is "Grateful". This bottle is grateful for friends... There are many options to choose from for your creation!
Fall edition : Grateful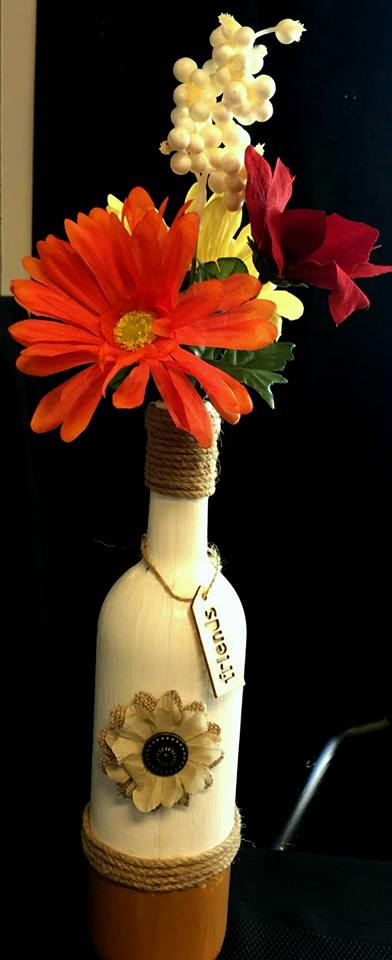 We provide all wine bottles, tools, decorations and support you with the project!
Event cost $25 (includes food, wine tasting and supplies).
Make it a ladies or couples night and bring a friend!!
#friends, #artsandcrafts, #flightsfromthevineyards, #onlyattheboutique