Description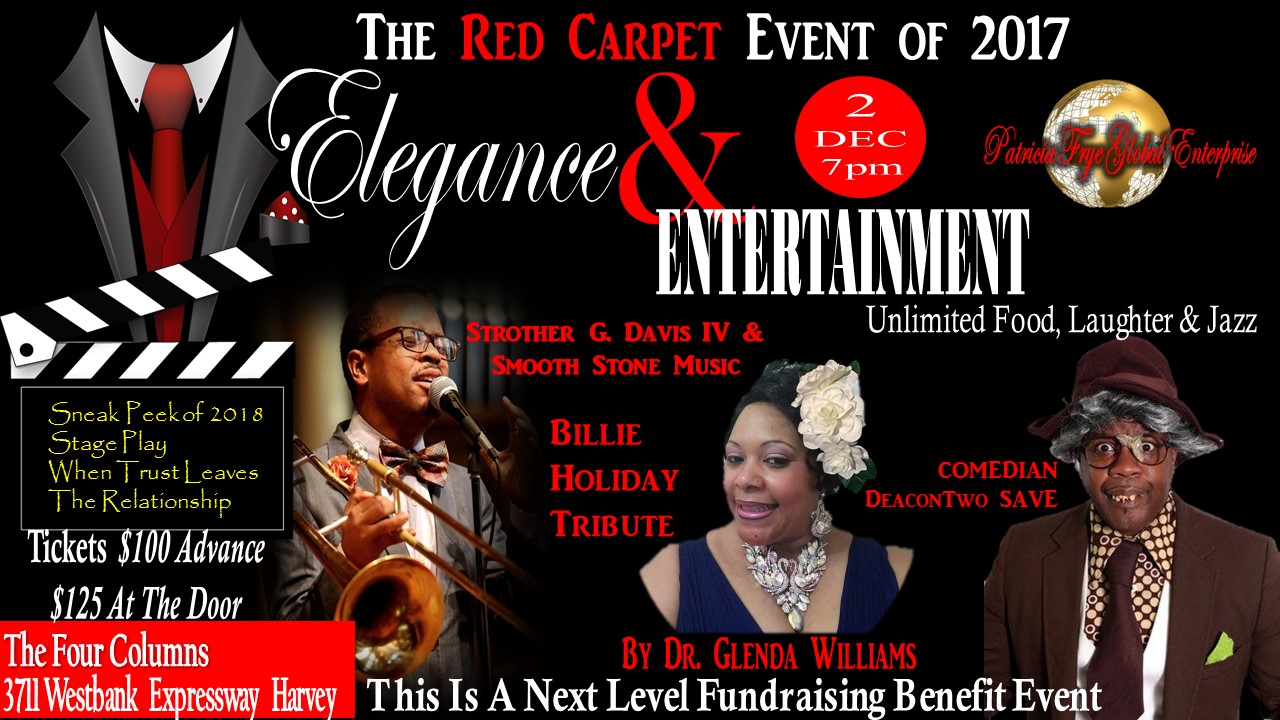 A Night of Elegance and Entertainment!
The Red Carpet Event of 2017!
Unlimited Food, Fun and Entertainment!
Laugh Like You've Never Laughed Before!
Comedy By DeaconTwo Save
Live Entertainment Strother G. Davis IV and Smooth Stone Music
Billie Holiday Review By Dr. Glenda Edwards-Williams
Sneak Peek of 2018 Stage Play "When Trust Leaves The Relationship"
This is a Fundraising Benefit For The Next Level of Ministry!