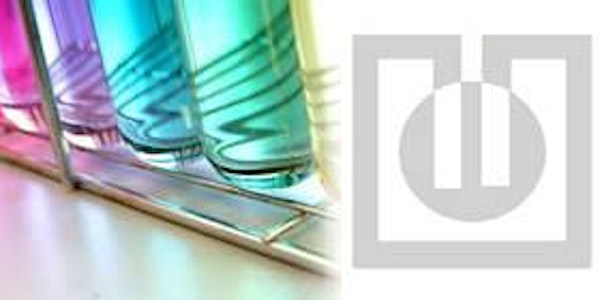 Electrochemical Science and Technology Conference 2017, 2-3 November
Location
Technical University of Denmark
Anker Engelunds Vej 1
Building 101A (Meeting Room 1)
2800 Kgs. Lyngby
Denmark
Refund policy
Refunds up to 7 days before event
Description
Electrochemical Science and Technology Conference 2017 and

Annual Meeting of The Danish Electrochemical Society, 2-3 November

Special theme this year: Low-temperature fuel-cell and electrolysis technologies

Venue: Meeting room 1, building 101 at the Technical University of Denmark (DTU), Lyngby
Conference dinner in Jagtslottet at Schæffergården, Jægersborg Allé 166, Gentofte

Date and Time: 02-11-2017, 09:00 to 03-11-2017, 16:00

Abstract Deadline - Extended: 15th of September (for abstract submission details see http://www.electrochemistry.dk/)

Registration and Conference Fee: Registration and payment takes place by purchasing a ticket for the event. Remember to check if your organisation/company has a group membership before you register. Contact secretary@electrochemistry.dk if you have any further questions or need assistance.

The Event: The Danish Electrochemical Society (DEF) is organising an annual two-day conference on Electrochemical Science and Technology. This year the event is co-organised by various Danish R&D projects revolving around Fuel-Cell and Electrolysis technologies for operation at low temperatures (< 200 ºC) such as polymer electrolyte membrane (PEM)-based cells and alkaline electrolysis cells. The aim of this special arrangement is to facilitate the dissemination of the current status and key findings from the projects. The co-organising projects are:

4M Centre, NonPrecious, SmartMEA, UPCAT, UPGRADE/Biofuel, BEEST, Wind2H, e-STORE, HEALTH-CODE, KDFuelCell, Power2Hydrogen/HyBalance, and Z-gap/PorouZ

Invited Speakers: This year's meeting has four invited speakers concentrating on different aspects of low-temperature fuel cells, electrolysis, and related electrocatalysis:
Prof. Dr. Werner Lehnert, Jülich: "Experimental validation of a HT-PEFC computational model"

Prof. Dr. Dirk Henkensmeier, Korea Institute of Science and Technology (KIST): "Membranes for HT PEM Fuel Cells"

Prof. Dr. Matthias Arenz, University of Bern: "Mass transport in electrocatalytic reactions"

Assistant Prof. Maria Escudero Escribano, University of Copenhagen: "Enhanced electrocatalysis of the oxygen evolution and reduction reactions in acidic electrolyte"
More details and updates: See announcement and posts at http://www.electrochemistry.dk/

Conference Sponsors: The conference is financially supported by the following projects: 4M Centre, NonPrecious, SmartMEA, UPCAT, BEEST, Wind2H, and e-STORE. The meeting is also sponsored by the following companies: EWII Fuel Cells A/S, Teamator AB, and ElPlatek A/S.