Electrifying Women: Understanding the Long History of Women in Engineering
Description
This event is now sold out. To add your name to the waiting list, please contact megan.bradbury@sciencemuseum.ac.uk.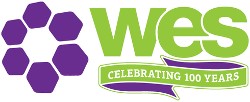 How long have women been involved in engineering? The UK Women's Engineering Society, the first of its kind in the world, is now celebrating its centenary!
Our lecture looks at how the First World War created new opportunities for women to participate, as did the exciting new technologies of electrical power and lighting a whole generation earlier.
After the lecture there will be an opportunity for questions and discussion of how understanding the Women's Engineering Society's first hundred years might help to diversify recruitment to engineering today.
Image Credit: Women's Engineering Society and the IET Archives


This event is supported by the AHRC Research Grant 'Electrifying Women: Understanding the Long History of Women in Engineering'.