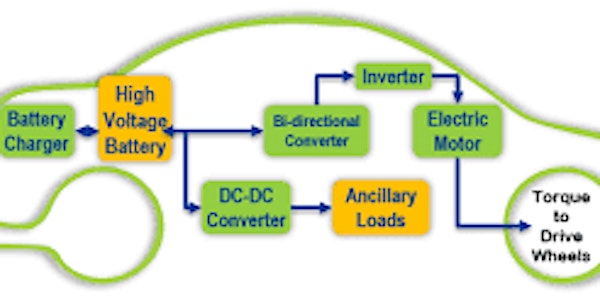 ELECTRIFIED BATTERY DRIVETRAIN DINNER FORUM
The premier event to bring together investors and innovators in the electric vehicle supply chain
When and where
Location
The Common Room Neville Hall Westgate Road Newcastle upon Tyne NE1 1SE United Kingdom
Refund Policy
Contact the organiser to request a refund.
Eventbrite's fee is nonrefundable.
About this event
INVESTING IN THE EV VALUE CHAIN: FROM BATTERIES TO MOTORS
Organised with the Faraday and Driving the Electric Challenge Funds, along with the Advanced Propulsion Centre, the event will explore the whole of the electric drive train, from the power electronics, motors and control drives through to the batteries, which together make up two-thirds of the value of an Electric Vehicle. Added to this is the onshoring of materials for the component supply chains to meet rules of origin requirements from automotive's biggest market - the EU.
There is no lack of exciting new technology of the kind that the Faraday Battery Challenge, Driving the Electric Revolution and the APC are supporting, but if the UK is going to succeed it needs to scale up rapidly across these key electrification verticals, which means it needs the follow through support of private investment and the OEM value chains to drive it. This is the best opportunity for investors to find out where to invest in the new value chains and in the many dozens of companies that are in line to benefit.
ATTRACTIONS FOR INVESTORS
There will be short pitches and presentations by companies. The keynote talks, followed by discussion, will provide insights to the market opportunities and landscape. The venue itself is worth the visit alone: a gem of a 19C lecture theatre for the pre-dinner talks; a Great Hall to hold the dinner; and at the end a bar next to the exit to continue networking.
…………………………………………………………………
KEYNOTE SPEAKERS
SAEED AMIDI – Founder and CEO of Plug and Play Inc (TBC)
Creating a borderless investment eco system
Saeed is a serial entrepreneur and a seasoned executive who founded Plug and Play in 2006 having managed for many years an incubator facility in Silicon Valley whose early tenants included such future titans as Google and PayPal. Since then Plug and Play has added as well an investment activity, and is now recognized as one of the most active investors in Silicon Valley. It now operates its trademark approach in other major cities, most recently in the UK where their objective is to identify great entrepreneurs with a passion to execute on their ideas.
FELIX ZHANG – Group Executive Director and Co-Owner, Envision Energy
Leading investor in the battery supply chain
Felix is the Group Executive Director of Envision Energy, which owns and operates the battery plant next to Nissan in Sunderland. He is also Partner of Silicon Valley based evergreen venture fund, Envision Ventures. Currently he runs Envision Energy's international business, oversees strategy, business growth, new initiatives, finance and other key functions in all international markets. Previously, he had operations experience, investment banking at Morgan Stanley, capital markets at CIBC and investing as a partner at a global multi-strategy investment company. He has obtained degrees or equivalent from no less than nine leading academic and business institutes across Europe and the USA.
MATT BOYLE – Chairman of the North East Automotive Alliance
How to find opportunities across the UK automotive supply chain
Matt is a former president and chief executive of North East electric vehicle firm, Sevcon Ltd. He was one of the authors of the Stephenson Challenge that later became the Driving the Electric Revolution Industry Strategy Challenge Fund, which he led for its first year of operation. He is a Professor of Practice at Newcastle University; recently he joined the board of Cosworth Holdings; and has established his own business, PEMD Innovations Ltd.
…………………………………………………………………
SCHEDULE
16.30 Tea and registration
17.00 The NE Infrastructure & Eco System: some premier insights
17.20 Leading Innovation Companies: 6 companies present
17.45 Investor Showcase: investor interaction with 6 leading opportunities
18.15 Drinks and networking
18.50 Call to Dinner
19.00 Welcome addresses
19.15 Dinner served
First Course: Matt Boyle – NE Automotive Alliance
Second Course: Felix Zhang – Envision Energy Ltd
Final Course: Saeed Amidi – Plug and Play Inc
21.15 Q&A
21.40 Close
22.00 Common Room Bar (if you can tarry longer)
……………………………………………………………
TRAVEL
BY TRAIN - THE VENUE IS A SHORT WALK FROM THE RAILWAY STATION
ACCOMMODATION
The Common Room is located within a short walk of several hotels; spoilt for choice.