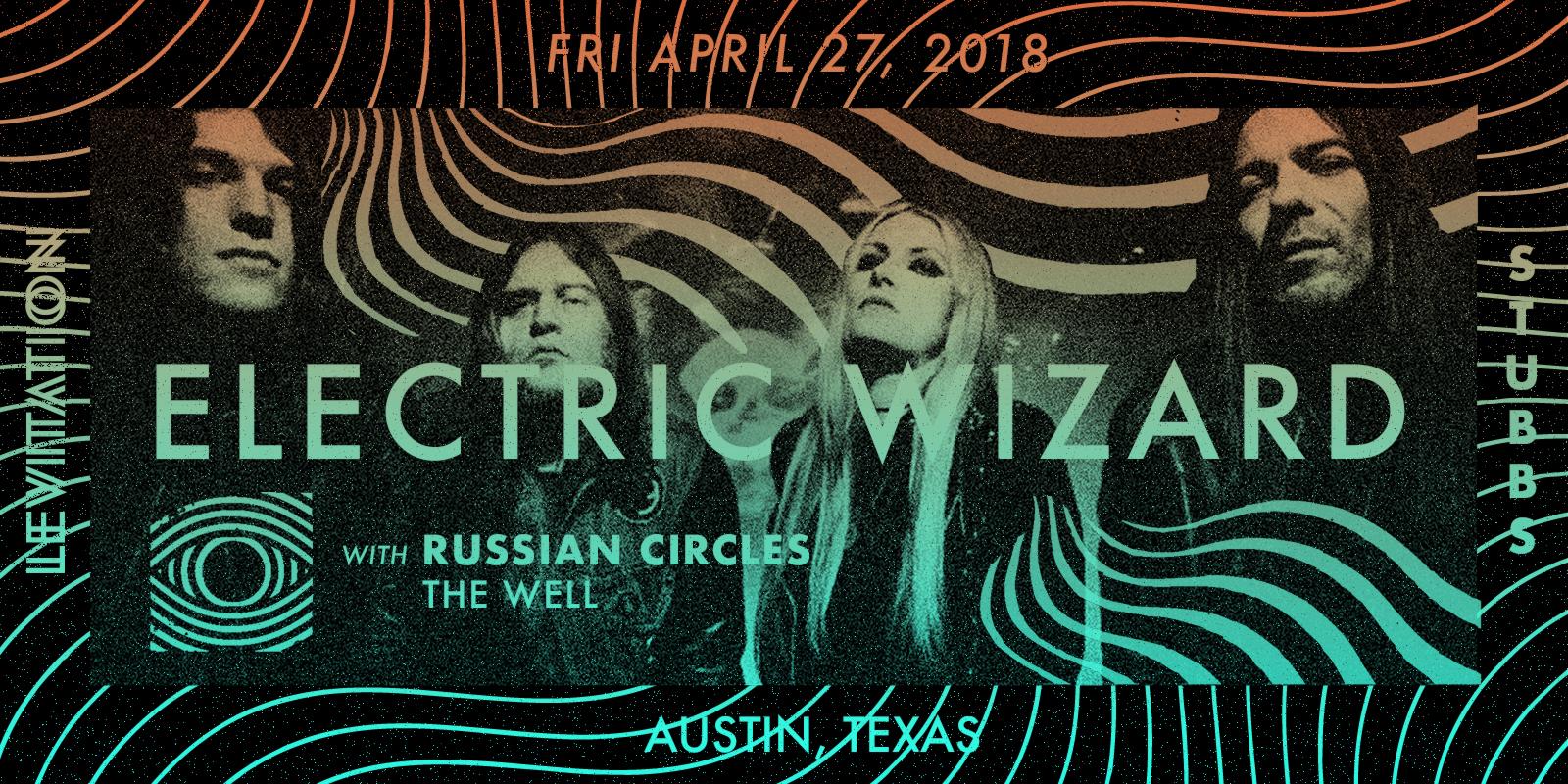 About this Event
DOORS at 6:00pm
SHOW BEGINS at 7:00pm
SHOW ENDS by 11:00pm
Set times will be released closer to the event.
- - -
GENERAL ADMISSION
Guaranteed entry with ticket.
DELUXE TICKET PERKS
- Access to Deluxe Lounge and elevated viewing platform.
- Private bathrooms for Deluxe guests.
- Exclusive Variant Edition of the screenprinted poster for the show.
- - -
Friday April 27 brings a very rare U.S. appearance from UK quartet Electric Wizard + additional acts to be announced at Stubbs.
Led by dual guitarists Jus Oborn and Liz Buckingham, Electric Wizard are perhaps the most dedicated disciples of Black Sabbath's low-end riffs, and are known as the pioneers of doom metal - and one of the worlds heaviest bands. The band recently released their new album, Wizard Bloody Wizard, and this will mark their first Texas performance in over a decade and their only scheduled stateside appearance.
With heavy instrumental titans Russian Circles and Austin's own Sabbath disciples The Well.
- - -
Check out all LEVITATION 2018 shows here : http://levitationaustin.eventbrite.com