Electric Tumbleweed will be bringing their dusty Bakersfield meets San Francisco blend of Twang & Jam for a special Halloween Dance Show!
About this event
Get ready for a very special Halloween dance concert in the historic Sierra gold mining town of Grass Valley! Electric Tumbleweed has been blowing folks away with their special live performances that combine the music of the likes of Waylon, Merle, Dwight & Buck, with the likes of Garcia & Prine. Call it Twang Jam or ???? It really does not matter what you call it, but it is fun and all will be dancing the night away.
Come early too as 1849 Brewing offers a Full Bar and Kitchen!
This show is a partnership between the Sierra Foothill premier fun time promoters Keep Smilin' Promotions & 1849 Brewing - a combination that you know will be fun.
Please note that no mean people will be allowed for this special show!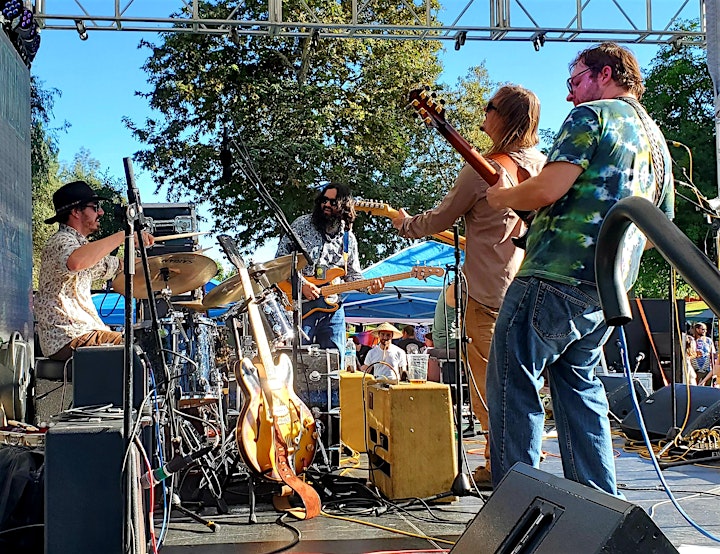 ET creating some fun at the AIn't Necessarily Dead Fest
Organizer of Electric Tumbleweeds Halloween & 1849 Brewing Company