Electric Trucks and Transit: Moving the Medium- and Heavy-Duty Market
Description
Electric Trucks and Transit: Moving the Medium- and Heavy-Duty Market

Sponsored by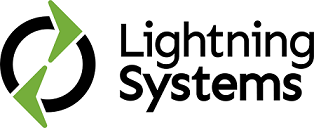 Join the Electric Drive Transportation Association on October 24, 2018, from 1 to 4 PM at the National Press Club in Washington, DC, for the next installment in our Leader Series.
The race for clean, efficient commercial vehicles is accelerating electrification in the medium- and heavy-duty vehicle markets and changing how fleets are investing in an electrified future. Business and policy leaders will discuss market trends, identify existing and emerging technologies, and lay out what it will take to scale-up production for widespread adoption.

Participants include representatives from Eaton, Workhorse, Duke Energy, Toyota, ChargePoint, ABB, Proterra, XL, Motiv, City of New York, United Parcel Service, U.S. Department of Energy, and the California Air Resources Board (CARB).

Keynote Address: Jim Bruce - Senior Vice President & Chief Energy Policy Officer - United Parcel Service
Department of Energy Vision for E-Mobility - Michael Berube - Director - DOE Vehicle Technologies Office
California's Leadership in Commercial E-Mobility - Tony Brasil - Branch Chief, Transportation & Clean Technology - California Air Resources Board (CARB)

PANEL: Technology Advances in Medium- and Heavy-Duty Electric Vehicles
PANEL: Fleet Strategies for Electrification
Lunch is included, sponsored by AxleTech

This event adheres to both the House and Senate Ethics Committees' guidelines regarding widely-attended events.