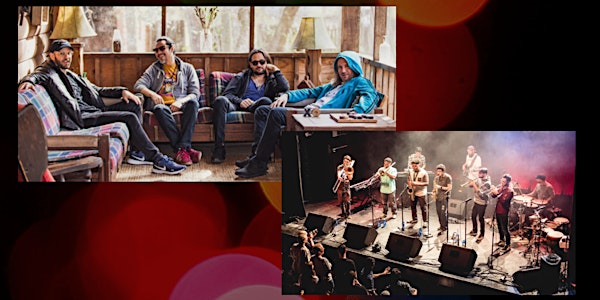 Electric Kif with Misnomer
Location
The Evening Muse
3227 N. Davidson Street
Charlotte, NC 28205
A wide variety of instrumental jazz - rock, jazz fusion and electronic drum & bass meets jazz-neo soul fronted by horns
About this event
Electric Kif are a Miami-based power quartet that explore the boundaries between rock, jazz fusion and electronic drum & bass. Made up of bassist Rodrigo Zambrano, keyboardist Jason Matthews, drummer Armando Lopez and guitarist Eric Escanes, Electric Kif have garnered attention of the live music scene for their eclectic take on groove and their own brand of 'post-nuclear music'. Within the past year, they released their 4th full length LP 'DREAMLIKE' featuring international heavy hitters Aaron Parks & Chris Bullock of Snarky Puppy. Their latest stand alone single 'CODE GREEN' also features Chicago rapper, Mick Jenkins and Miami's own Wrekonize.
Misnomer is an instrumental group from Atlanta and Athens, Georgia. It started as a collective of students from the University of Georgia who channeled their influences from classical, jazz, hip-hop and R&B into something different. The group is fronted by horns and backed by a rhythm section of keyboards, bass, and drums. Misnomer draws influence from artists like OutKast, Anderson .Paak, Brasstracks, Snarky Puppy, and Moonchild. According to Flagpole Magazine, "[Misnomer's] music is as exciting as it is uncategorizable. The horn-centric outfit blends jazz fusion, deep funk, instrumental hip hop, and modern classical to create an intoxicating sound that's unlike anything else in town."
Misnomer has enjoyed sharing the stage with several national-touring acts such as Here Come The Mummies, Turkuaz, CBDB, Marshall Gilkes, The Werks, Shamarr Allen and more. Misnomer was recognized as Athens' Artist of the Year, and Neighborhood as Athens' Album of the Year by Flagpole Magazine.