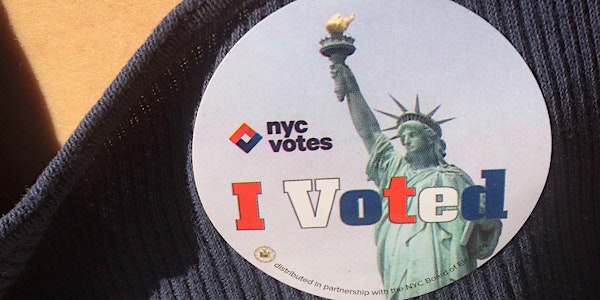 Election Reform 101 : Fixing Our Elections from the Ground Up
When and where
Location
205 Hudson Street 2nd floor - HAAG Room New York, NY 10013
Description
Susan Lerner, executive director of Common Cause NY, will talk with us about the peculiar way in which our elections are administered in the US - no uniformity with various different ways to oversee elections on the state level (partisan to non-partisan/professional and various permutations in between) and a patchwork for different technologies in thousands of counties across the country; why NY has particularly badly run elections; the strange story behind the concept of voter registration and other attempts to restrict access to the ballot; the fight for the ballot and the role the Voting Rights Act plays; and finally, bringing America's elections into the 21st century and
where we stand in NYS, ending with our strategy to move election reform in 2017.
And participants will be given the opportunity to get and stay involved in continuing actions to push through voter reform.
---
Susan joined Common Cause in December, 2007. She is responsible for setting priorities, strategizing, lobbying, serving as a spokesperson, fund-raising and leading the team for the New York organization. Before joining Common Cause, Susan served from 2003-07 as executive director of the California Clean Money Campaign. As a member of the New York and California bars, she was a litigator for almost 20 years. Susan has a bachelor's degree in psychology from the University of Chicago and a law degree from the New York University School of Law.