Description
As true blue liberal San Franciscan's, we're all hoping to watch a blue wave crest from sea to shining sea this Tuesday. So join us in the bar as results from around the country and locally wash over us and joy over flows. And if that doesn't happen, we'll have a ton of booze to drown our sorrows.
Also, we're going to be joined by the creators of the Trump themed card game Conviction!
Conviction is the first card game where you and your friends deliver sweet judicial justice to Trump and his cronies by putting them on trial in front of Lady Justice herself. From Ivanka and Jared to Betsy DeVos and Paul Ryan, the gang's all included and ready to be convicted.
Conviction contributes 100% of the profit to charitable causes.
Learn more at http://www.GetConviction.com/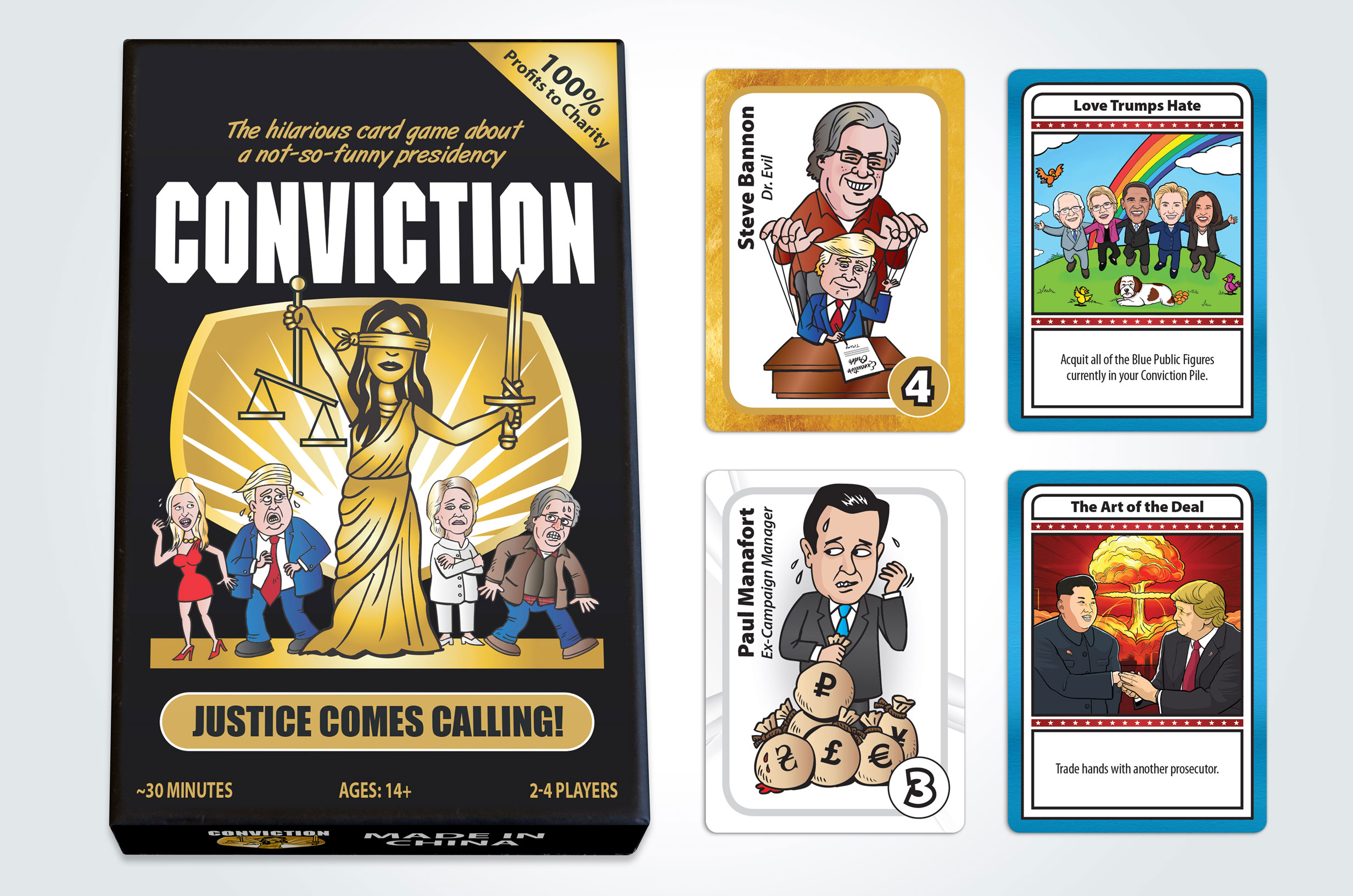 ---
PianoFight's not just a theater, it's also a restaurant and bar!

★★★★½ on Yelp
★★★★½ on Google
★★★★★ on Facebook
"Reasonably priced New American bites and cocktails in an unpretentious setting" - Zagat
"The best party spot in the neighborhood" - The Bay Bridged
"A hot SF scene" - SF Chronicle
This show takes place in our restaurant. So you may eat and drink during the performance. Seating is first come first serve.
PARKING
Street parking is free after 6pm. We're located 2 blocks from Powell BART, numerous muni lines and there are 3 parking lots within 1 block.