Eleanor Bauer + Judith Berkson

Daily Event: 8:30 PM to 10:30 PM (EST)
Event Details
TICKETS ARE STILL AVAILABLE AT THE DOOR

ELEANOR BAUER magically ties ballet and a bear suit
JUDITH BERKSON avant garde 18th century cantor art song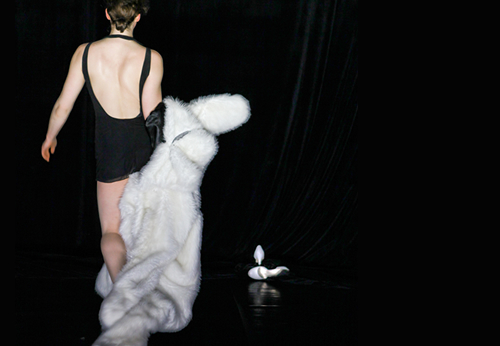 Eleanor Bauer
(BIG GIRLS DO BIG THINGS)

An empty promise, a preemptive lament, a flirtation with expectations, a wrestling match with potential, whispering what should be shouted and singing what should be whispered, (BGDBT) is a solo on scale, volume, extreme limits and the grey areas between them; on grandeur and vulnerability, hubris and humility, visibility and subtlety; on the fragile braggadocio of living large when less is more but more is also unmistakably more.

Eleanor Bauer invites the audience into the depths of the surface-oriented world of the performer, where the personal and the material are mutually imminent, where style is content, the 'how' is inseparable from the 'what', and the difference between fiction and reality is irrelevant. Navigating the folds, surfaces, and transformative possibilities of a too-large bear suit, Bauer performs a series of metamorphoses that challenge, obscure, and exploit her diverse capacities as a performer, to exercise and exorcise questions about the use of self onstage.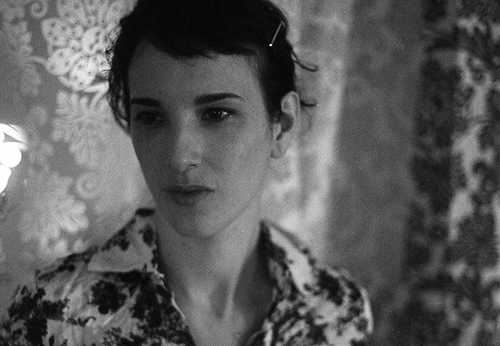 JUDITH BERKSON
"Vor an Sicht" is a preview from Judith Berkson's forthcoming opera about Salomon Sulzer commissioned by Six Points and the Foundation for Jewish Culture. Sulzer was Vienna's chief cantor during the 19th century who radically changed synagogue music to include organ, harmony and choir; conventions of the European church. Sulzer's influence started at the newly built Stadttempel in Vienna in 1826 when he commissioned Franz Schubert to write a piece for the temple's dedication. Their friendship developed during this period of religious tolerance while Sulzer's pluralism became a lightning rod throughout central Europe. His music ultimately gained wide popularity among Jewish communities and was admired by Liszt and Meyerbeer as well as the Emperor Franz Joseph. The story follows religion's changing role in the age of enlightenment and romanticism and how music and art were used to fulfill ideals.

Judith Berkson is a New York based soprano, pianist and composer who also performs as Liederkreis. Her latest recording 'Oylam' (ECM) uses voice and keyboards in a similar way to her live shows where originals, Schubert lieder, standards and liturgical music share the same recital. Judith studied voice at New England Conservatory with Lucy Shelton, composition with Joe Maneri and piano with Judith Marinelli Godfrey and Viola Haas. In addition to performing new music and art song she is also a cantor.


Thursday, January 19, 2012 at 8:30pm
Friday, January 20, 2012 at 8:30pm

Christ Church Neighborhood House Theater
20 N. American Street
Philadelphia, Pa 19106
Where

Christ Church Neighborhood House
20 North American Street
Philadelphia, PA


Daily Event: 8:30 PM to 10:30 PM (EST)
Add to my calendar
Organizer
thirdbird
Thirdbird is the not-entirely-new-but-newly-named wing of the shared endeavors of Anna Drozdowski (proprietor of Ladybird) and Dustin Hurt (founder of Bowerbird). It's our way of sharing dance, music, and things between with one another and with you. A field guide to curiosities and bits of culture matter, an almanac of small pieces loosely joined. First hatched for the Blindspot Festival, thirdbird is a thing we are building – in good company - and slowly by design.
Eleanor Bauer + Judith Berkson