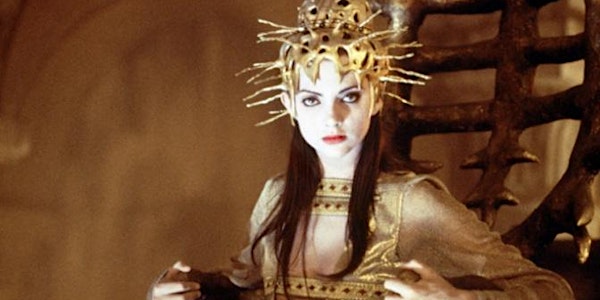 Eldritch Ball 2017 (NecronomiCon Providence)
When and where
Location
Providence Biltmore, Curio Collection by Hilton 11 Dorrance Street Providence, RI 02903
Refund Policy
Refunds up to 7 days before event
Description
The ELDRITCH BALL, The official NecronomiCon soiree, is Friday night, August 18, from 9:00 p.m. to Midnight. The theme is BEYOND INNSMOUTH, which will shape much of what you see and hear this night, but this doesn't mean you have to come in scuba gear for diving on Devil's Reef, or catch a ride on Joe Sergeant's bus from Danvers. The ball is a fancy-dress, costume, masquerade, cosplay, semi-formal affair of Cyclopean scale – staged in the opulent Biltmore Grand Ballroom overlooking all of Lovecraft's Providence. We strongly encourage inventive, fitting and fun dress, and discourage jeans and T-shirt.
Your ticket covers the costs of the entertainment -- a remarkable soundscape accompanying a swirling dive into the sonic abyss not to be missed. Additionally, each ticket includes two free drinks (which is quite a deal). In short, your ticket gets you into the most eldritch soiree that hoary Providence has ever seen... at least since NecronomiCon 2015.
Advance tickets are $23.00 for all pass-holders (except Golden Key and Guests of Honor, who get in free), including single-day pass-holders and off-duty minions, and $25 at the door (if there are any left!). This event will also be open to the general public (non-pass-holders), at a cost of $30 in advance, $35 at the door. Space is very limited: there will only be a total of 330 tickets available, so please plan accordingly.

PLEASE PRINT OUT YOUR EVENTBRITE TICKET AND BRING IT WITH YOU TO THE DOOR. DON'T FORGET YOUR CONVENTION PASS!

(photo: still from DAGON, by 2013 Guest of Honor, Stuart Gordon)