Description
ElderLink Dallas is a one day conference for church leaders and leadership couples. Sessions offer opportunity for focused learning and discussion on the theme "Kingdom Collaborators: Leaders Who Bring Heaven to Earth." Times of worship and fellowship provide inspiration, encouragement, and networking.


Kingdom Collaborators

What kind of leadership does it take to align with God's mission and agenda? How do kingdom collaborators impact their communities and the world? Reggie McNeal will address these questions and other leadership topics at this year's Dallas ElderLink. Participants will leave with a better understanding of God's work in the world and how they can position themselves to partner with God and accelerate the impact of God's mission in their community.



Recordings and Book Included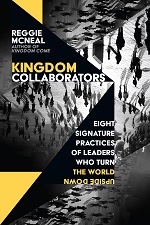 At no additional cost, registrants will receive all session recordings and a copy of McNeal's forthcoming book, Kingdom Collaborators: Eight Signature Practices of Leaders Who Turn the World Upside Down. You can pick up the book at registration and recordings will be emailed to you the week after the event.



Schedule Snapshot
Download a detailed schedule.
7:30 a.m. Registration and Fellowship
8:30 a.m. Welcome and Introductions
8:40 a.m. Worship
9:00 a.m. Session I
10:30 a.m. Session II
12:00 p.m. Lunch
1:00 p.m. Group Time
2:15 p.m. Session III
3:00 p.m. Closing and Evaluations
3:10 p.m. Dismiss
Speaker

Download speaker and staff information.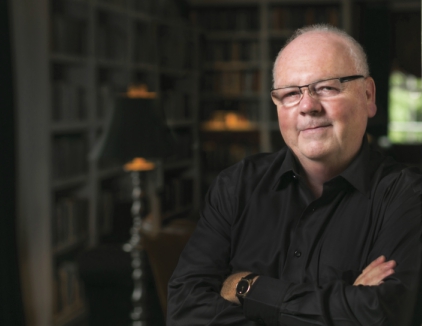 Reggie McNeal, author, leadership consultant, and senior fellow at Leadership Network.



Frequently Asked Questions (FAQ)
Q: Who should come to ElderLink?
A: Elders, spouses, ministers, deacons, and ministry leaders. Church leaders of all kinds can take advantage of this opportunity to connect with other leaders, sharpen their leadership skills, and experience spiritual refreshment.
Q: I am traveling from out of town and need hotel accommodations. Do you have any recommendations for hotels nearby?
A: If you desire overnight accommodations, here is a list of nearby hotels. Please contact the hotel directly for rates and reservations.
Q: What type of attire should I wear?
A: We suggest dressing comfortably in business casual or jeans. A jacket or cardigan is recommended for cooler classrooms.
Q: Will we receive any handouts or program materials?
A: The week of the event, we will email you a link to download program materials. These materials include documents like handouts or book recommendations from our speakers' sessions that enable you to follow along during their presentation and/or do further study. We recommend printing or saving these materials to your mobile device prior to the event in case WiFi is not available. At check-in, you will receive a folder that includes a copy of the schedule, evaluation form, and pen.
Q: Can we order recordings of the sessions?
A: Recordings of each event session are included in your registration fee and will be emailed to you the week after the event. Recordings will not be available for purchase after the event. You can order recordings from other events via our online store.
Q: What does my registration fee cover?
A: Your registration fee covers all conference sessions and program materials, a full lunch and light refreshments, session recordings, and a copy of McNeal's forthcoming book, Kingdom Collaborators: Eight Signature Practices of Leaders Who Turn The World Upside Down.
Q: What is your cancellation and refund policy?
A: In short, we offer a partial refund if you cancel more than a week before the event date, and a full refund (minus a small processing fee) in the event of an emergency. Here is a link to our detailed policy.