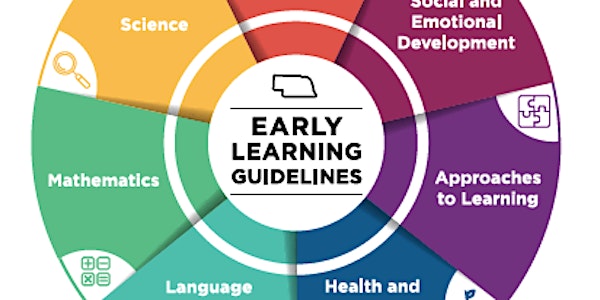 (ELC) Early Learning Guideline: Creative Arts - ONLINE - DAYTIME
(ELC) Early Learning Guideline: Creative Arts - ONLINE
About this event
Please make sure you have a working camera, audio capabilities, and are prepared to engage in the training. If you are unable to fully participate or have too many distractions, you will not receive credit for the training.
THE EARLY LEARNING GUIDELINES: NEBRASKA'S BIRTH TO FIVE LEARNING AND DEVELOPMENT STANDARDS
Early Learning Guidelines training workshops have been created to assist early childhood caregivers/teachers and other adults with information about supporting the learning and development of children.
Each domain training is hands-on SIX-hour training. IF attending two nights you MUST complete both nights for a certificate. LATE ARRIVALS will NOT get certificates. No refunds for No Shows. Registration for ELG... $30 + online fees = $33.46
Zoom links will be sent 3 days before the training date.  
*Refunds will not be issued for no-shows or requests received less than one week before the training.