ELAC Spring 2014 Technology & Logistics, Information Session

Multiple Dates
Event Details
Classes start on Monday, April 14, 2014.

The 2nd 8 week of Spring 2014 starts.
Attend one of these Information Sessions:
Tuesday, April 1, 2014, at 7:00 pm - 8:00 pm, E7-415 
Saturday, April 5, 2014, at 10:00 am - 11:00 am, E7-416
Wednesday, April 9, 2014, at 7:00 pm - 8:00 pm, E7-404
Saturday, April 12, 2014, at 10:00 am - 11:00 am, E7-404 
 Late Enrollments and Adds can be done on the above dates. Please allow extra time (about 30 to 60 minutes).
For the last four years, the Technology & Logistics Program at East Los Angeles College (ELAC) has been able to provide college credit classes that will include national logistics certification to address worker preparedness in the logistics, supply chain, and transportation industries. The program is designed to upgrade the skills of incumbent workers currently in the workforce. The Manufacturing Skills Standards Council (MSSC) has partnered with ELAC by providing exams for a nationally recognized industry certification in the Logistics Industry. Working in collaboration with MSSC, ELAC's goal is to prepare more than 400 workers as Certified Logistics Associates (CLA) and Certified Logistics Technicians (CLT). The course materials and certification exams are being made available to students and participants free of charge (a $460 value). This opportunity is made possible because of a Department of Labor (DOL) grant that ELAC's Technology & Logistics Program recently received.
ELAC will also provide advanced hands-on technology training geared to the logistics industry. Some of these programs include technical competency for:
Spreadsheets and Databases

Green GIS Routing Software

GPS, RFID, WMS applications

Business writing and Customer Service

Supervision for Industry
East Los Angeles College 1301 Avenida Cesar Chavez Monterey Park, CA 91754, E7-4th Floor
Elaine Shibata, Department Chair, CAOT best: Shibatey@elac.edu (323)265-8954

Where

East Los Angeles College
1301 Avenida Cesar Chavez
E7 - 4th Floor
Monterey Park 91754, CA 91754


Multiple Dates
Add to my calendar
Organizer
ELAC Logistics Program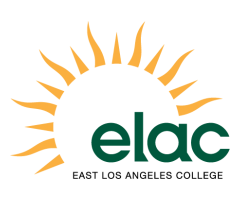 East Los Angeles College (ELAC)

Computer Applications and Office Technologies (CAOT) Department 

Technology and Logistics (Technology and Logistics) 
ELAC Spring 2014 Technology & Logistics, Information Session