ELA Int'l Symposium - Winter 2021 - HYBRID (attend virtually or in-person)
ELA's International Symposia are invaluable opportunities to learn, collaborate, & connect with others leading employee groups.
About this event
LEARN - COLLABORATE - ALLY
Join us for another awesome opportunity to meet fellow ERG champions to confirm, consult and collaborate.
Hybrid - attendees may opt to join in person or virtually. You can change a virtual ticket until midnight on Nov 20 provided there are still seats available.
ANYONE that registers before Nov 1 will also receive a complimentary year of ELA Online ($149 value)!
All attendees (in-person and virtual) will receive the Executive Summary and Event Notes post-event. 
If you choose to join us in person, we are excited to be convening at Dallas College's brand-new Construction Sciences Center!
We are taking serious precautions to keep everyone safely distanced and required masking.
In-person tickets include:
Breakfast, lunch, coffee/tea/soft drinks, and snacks
A complimentary cocktail reception on Dec 2
Join the group to see the Parade of Lights
AGENDA - all times noted in Central Time
Dec 2, 2021 (for on site attendees)
4:00 - 5:30 pm Welcome cocktail reception
5:30 - 8:30 pm Complimentary shuttle from hotel to Parade of Lights
Dec 3, 2021 (all attendees)
8:00 – 8:30 am   Networking Café
8:30 – 9:00  am   Opening: Remarks & Introductions
9:00 – 10:00 am    ERG Case Study Interview: AMAZON
10:00 – 10:15 am Networking Café 
10:15 - 11:00 am Optimizing Executive Sponsors: featuring Mark Stephanz, Former Vice Chair of Bank of America, executive sponsor and ally to several groups in and outside the bank
11:00 am- 12:00 pm Morning Taskforce Tables
each attendee picks & participates in one:
Metrics - What are the critical things ERGs should be measuring and reporting?
Allyship - How do you recruit, train and recognize allies?
Executive Sponsors - What to do when your Executive Sponsor isn't meeting your ERG needs?
Intersectionality - What processes, metrics and expectations should be in place across ERGs?
Engagement - How do you get members more involved in programs and other activities - virtually and in person?
Leader Burnout - How do you recognize and prevent it?
Programming - How do you decide what programming is 'good' for both members and the ERG?
Non-Exempt Employees and ERGs - How to involve hourly employees given organizational policy and member ability to participate?
Employee Health and Wellness - What and how much wellness programming should ERGs offer their members?
Expanding Your ERG Footprint - When and how to expand locally and globally?
Managing Your Leadership Team - How to motivate, measure and mentor your volunteers?
Recruiting New Members - Where and how to invite employees to happily join your ERG?
12:00 – 1:00 pm  Lunch & networking
1:00 – 2:00 pm    Afternoon ERG Taskforce Tables
each attendee picks & participates in one from the above list
2:00 – 2:45 pm  ERGs First & Future: A retrospective and prospective chat with Yetta Toliver, Xerox's Global Head of Diversity, Inclusion and Belonging (DIB)
2:45 – 3:00 pm    Closing remarks
3:00 – 3:30  pm   Networking Café
See the website for more info about upcoming and past Symposia.
Host Sponsor

Lunch Sponsor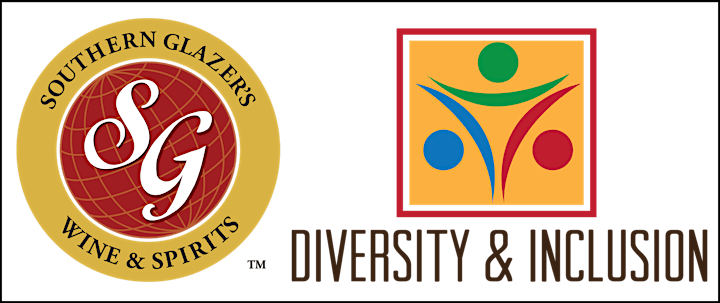 Organizer of ELA Int'l Symposium - Winter 2021 - HYBRID (attend virtually or in-person)