About this Event
¡ATREVETE A FLORECER! DARE TO FLOURISH!
Benvingut, Bienvenido y a Flourishing Gays! Welcome!
¿Estás ...
...ganando algunas grandes carreras pero estás perdiendo de vista ¿el POR QUÉ corres?
... subiendo escalones profesionales de una carrera que resulta ser la de otra persona, no la tuya?
... renunciando a tus grandes sueños por una seguridad y una comodidad aparentes, terminando con stress, ansiedad o un sentimiento de depresión?
….experimentando turbulencia emocional e incertidumbre en tus relaciones?
Have you ...
…won some big races but lost sight of WHY you run?
…climbed a career ladder that turns out to be someone else's ladder, not yours?
…given up on your high dreams for the sake of perceived safety and comfort, and settled for anxiety instead?
...experienced emotional turbulence and uncertainty in your relationships?
Flourishing Gays es un taller diseñado para impulsar el florecimiento en todos nosotros tanto como individuo y como una comunidad singularmente fabulosa.
Flourishing as Gays is designed to propel flourishing in all of us as individuals and as a uniquely fabulous community.
Primero, vamos más allá de los estereotipos, eliminamos las suposiciones y nos volvemos reales, revelamos nuestros verdaderos valores y satisfacemos nuestra hambre para conectar, crear y hacer aquello en lo que somos realmente buenos: ¡celebrar juntos!
First, we go beyond stereotypes, remove assumptions and get real, reveal our true values and fulfill our hunger to connect, create, and do what we are really good at - celebrate together! As we step more fully into our wholeness, we weave vibrant lives together and contribute to the repair of the world.
Lo que dicen los participantes anteriores:
"Esta es una oportunidad para conectar contigo mismo y con otros miembros de la comunidad gay de una manera íntima, significativa y divertida. ¡Es un regalo para ti mismo! "
"Me fui sintiéndome conectado y energizado por este maravilloso grupo de hombres gay".
"Estoy celebrando el poder de la comunidad y la vulnerabilidad"
What past participants say:
"This is an opportunity to connect with yourself and other members of the gay community in an intimate, meaningful and fun way. It is a gift to yourself!"
"I left feeling connected to and energized by this wonderful group of gay men."
"I'm celebrating the power of community and vulnerability"
Escucha los co-líderes hablando del taller Flourishing Gays
El taller se llevará a cabo en inglés . This workshop will take place in English .
Flourishing Gays es para todos los tipos de hombres gay, bi, queer y trans.
Solteros, casados, divorciados, ordenados, parejas, triples, monógamos, polígamos
Jovencitos, osos, nutrias, papás de cuero, papás plateados, femmes, marimachos, pijos, deportistas, trajes, queer o desdeñosos de todos estos "tipos"
Poz, DDF, en PreP, fuera de PreP, VIH negativo o no estás seguro
Todas las edades desde los 20 hasta + 80 años - ¡TODOS SON BIENVENIDOS!
Flourishing Gays is for all types and kinds of gay, bi, queer, and trans men.
Singles, married, divorced, ordained, couples, triple, monogamous, polygamous
Twinks, bears, otters, leather daddies, silver daddies, femmes, butch, preppy, jocks, suit, queer, or dismissive of all these "types"
Poz, DDF, on PreP, off PreP, HIV negative, or not sure
Gay men from 20-something to 80 something – ALL WELCOME!
¿Qué esperar?
Llegar a ser "crudo" y real, quitarte la máscara
Conectar con otros hombres desde la vulnerabilidad y el empoderamiento.
Cambiar, girar perspectivas (¡SÍ! ¡Somos cambiantes!)
Descubrir nuestros regalos únicos al servicio de nuestro florecimiento.
Crear una hoja de ruta para tu florecimiento único: ir de Bueno a Grande, de Grande a Magnífico, de Magnífico a Mágico.
What to expect?
Getting raw and real.
Connecting with other men in vulnerability and empowerment.
Shifting perspectives
Uncovering our unique gifts in service of our flourishing.
Creating a roadmap to your unique flourishing to get from Good to Great, from Great to Magnificent, from Magnificent to Magical.
¿Ahora, qué harás en el taller?
Reflexionarás profundamente y compartirás
Te moverás y te quedarás quieto
Te dejarás ser visto y conocido
Conectarás, conectarás, conectarás
Jugarás y serás real
Serás seguro y poderoso
Tomarás riesgos y encontrarás tu poder para ser vulnerable dentro de los límites adecuados para ti
Now, what will you do at the Workshop?
Reflect deeply and share
Move and be still
Be seen and known
Connect, connect, connect
Play and be real
Be safe and powerful
Take risks and find your power in being vulnerable within the boundaries that are right for you
¿Es el precio un problema? Antes de registrarte, envíanos un correo electrónico a info@flourishinggays.com para informarnos cuáles son tus circunstancias específicas y cuánto puedes pagar.
Is price an issue? Before registering, email us at info@flourishinggays.com to let us know what your specific circumstances are and how much you are able to pay.
The workshop is led by two flourishing, gay, & veteran facilitators who are professional coaches.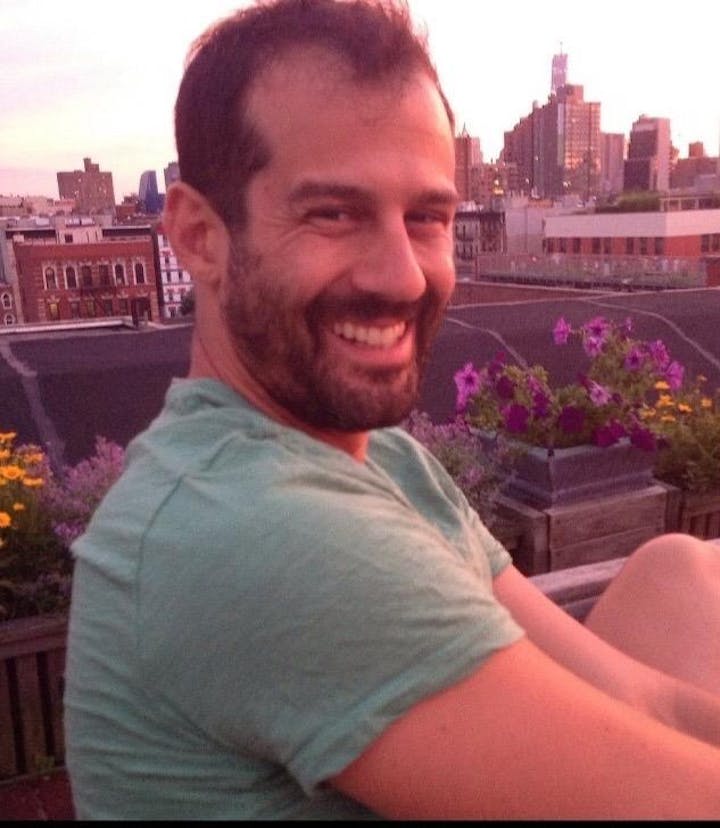 Dominic Longo is passionately devoted to flourishing in all its forms. He celebrates the "holy confusion" of finding our way out of one phase of life and into the next. An avid linguist and explorer, Dominic has sought out the weird and wonderful while living in Cairo, Berlin, Dubai, Boston, Omaha, and Istanbul.
Dominic Longo está apasionadamente dedicado al florecimiento en todas sus formas. Celebra la "santa confusión" de encontrar nuestra salida de una etapa de la vida a la siguiente. Un ávido lingüista y explorador, Dominic ha buscado lo extraño y lo maravilloso mientras vivía en El Cairo, Berlín, Dubai, Boston, Omaha y Estambul.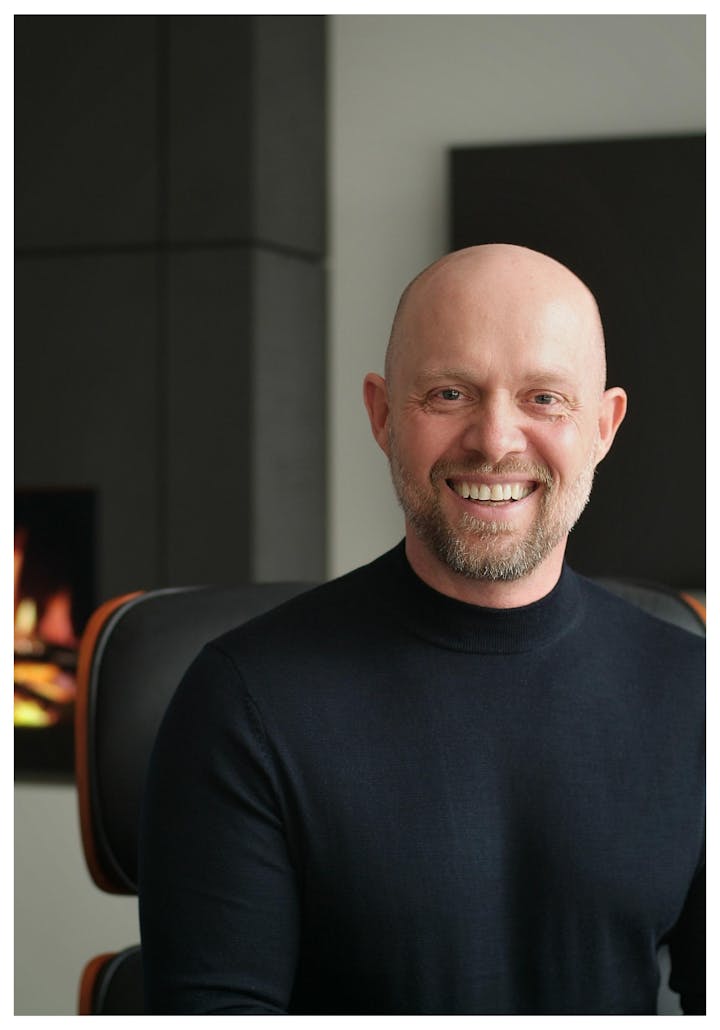 After getting his degree in English Literature & Linguistics in Amsterdam, Dennis Strik mysteriously ended up as a Lecturer in Dutch at University College London. It took ten years, a complicated escape plan and emigrating back to The Netherlands to finally break free from the academic world and find his life purpose working as a Transformational Life-Leadership Coach to help others open doors and transform their lives.
Dennis finds coaching a fantastic tool for helping people become aware of who they truly are, what their unique strengths are and where their passions lie. It's the greatest feeling to see people come alive and find the energy in themselves to make their dreams come true. It is Dennis's goal to help clients be their effortless selves and to make them and the world at large more imaginative, co-operative, resourceful and fun.