Location
Theatre Flamenco of San Francisco
670 South Van Ness Avenue
2nd floor
San Francisco, CA 94110
Incredibly powerful Gypsy flamenco singer duo, Cristo Cortes and Emilio Cortes will be coming! Carola Zertuche performs along with them!
About this event
El Rincon Flamenco Special Edition Cante Gitano
Co-production @AficionFlamenca
Saturday, August 27th @8:30pm (Doors @8:00pm)
Location: 670 South Van Ness Avenue, San Francisco (2nd floor)
El Rincón Flamenco is a small and exclusive event for flamenco lovers and performing arts supporters.
We will have Beer/Wine/Sangria at Theatre Flamenco Bar station. Ticket sales and bar donations go directly to Theatre Flamenco of San Francisco to support artists and the studio. Thank you for your support!!
CAST
Guest Flamenco Singers - Cristo Cortes & Emilio Cortes
Gopal Slavonic - Flamenco Guitarist
Carola Zertuche - Artistic Director & Flamenco Dancer
We are very excited to have 2 great flamenco singers. Enjoy their amazing voice with Carola's incredibly powerful baile!!
This show will be very original and unique but yet very flamenco. Theatre Flamenco of San Francisco promises to be a deeply emotional and transcendent experience!
TICKETS - Tickets will NOT be sold at the Door.
Premium Front Table for 4 (4 chairs only) - $140 ($35/person)
Premium Front Table for 3 (3 chairs only) - $105 ($35/person)
Premium Front Table for 2 (2 chairs only) - $75 ($35/person)
General admission - $25/person till 11:59pm on August 26 then $30/person on August 27 till 5:00pm if it's not sold-out. Tables are very limited.
Proof of full vaccination is still required to attend our event. Face masks are optional but we recommend.
Proof of full vaccination AND a Booster with ID is required at the door including children.
Face masks are optional. Please be mindful because some other audiences prefer to wear masks. We respect everyone's decision.
No ticket at door (online purchase only).
Outside food & alcohol (beer/wine/liquor) is not permitted.
We keep all windows open through the event for air circulation.
Not suitable for infant/toddlers (loud music, alcohol involvement, steps inside).
Street parking only. Please expect some traffic coming to SF.
If you have been exposed to someone who has Covid-19 recently, please wait for our next El Rincón show.
If you or your households have any cold/coronavirus symptoms - fever, sore throat, cough, please stay home and take care of yourself/your household and wait for our next El Rincón show.
If you or your households traveled internationally within 7 days, please do self-quarantine and wait for our next El Rincón show.
Ticket sales close at 5PM on the day of the show/when it's sold-out. No ticket at the door to avoid crowding/no seating.
No photo/video/audio recording for this show. Please respect artist decision.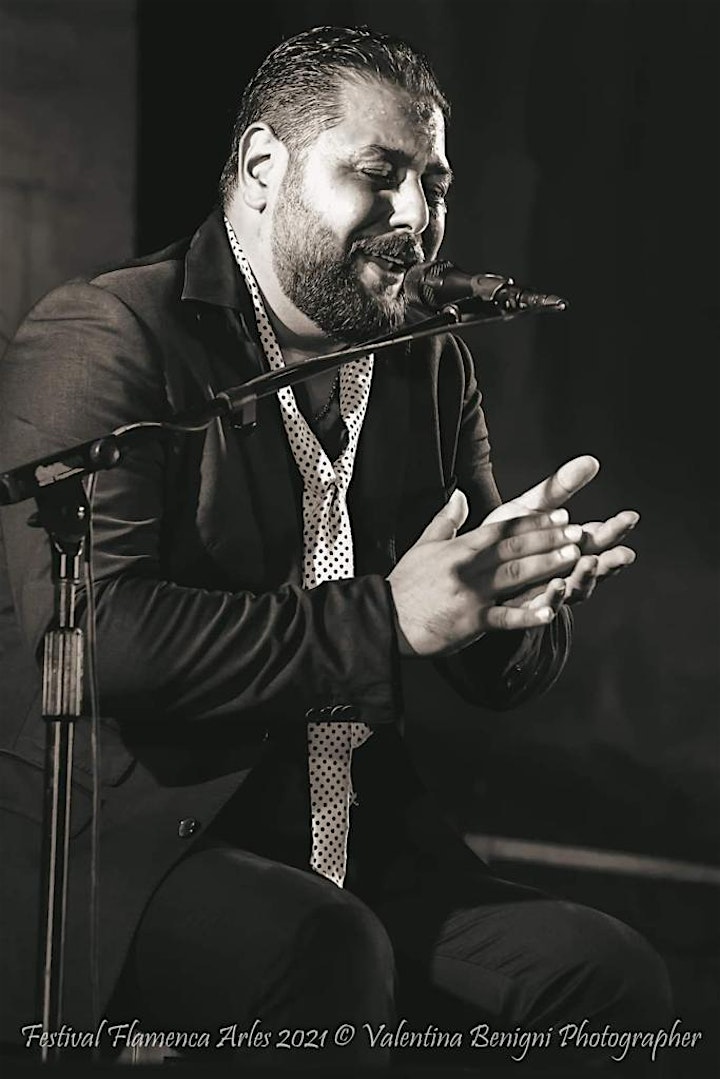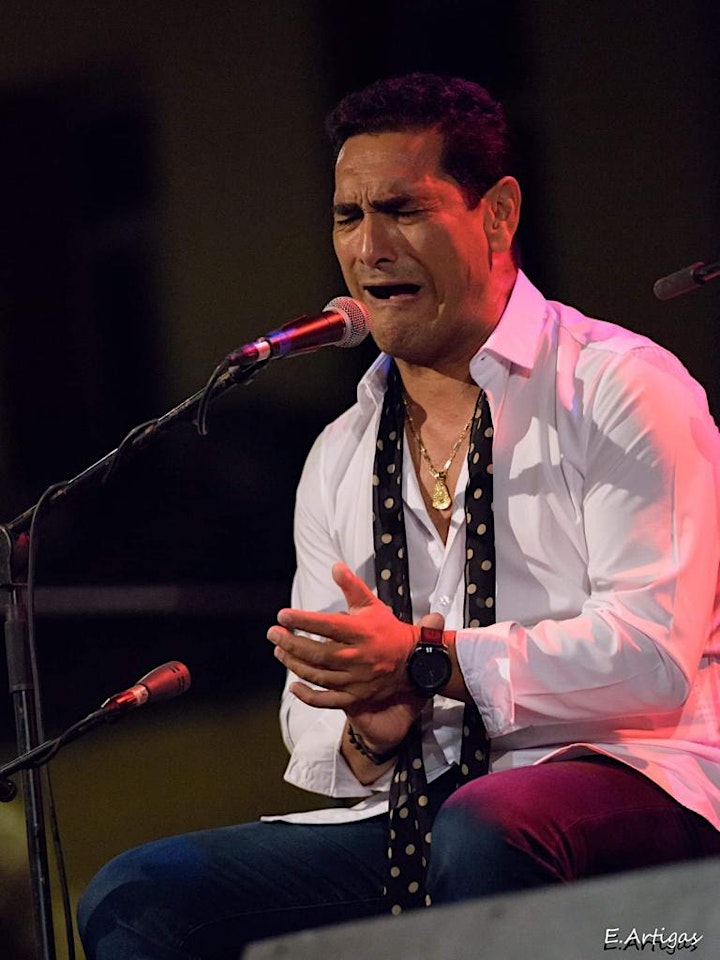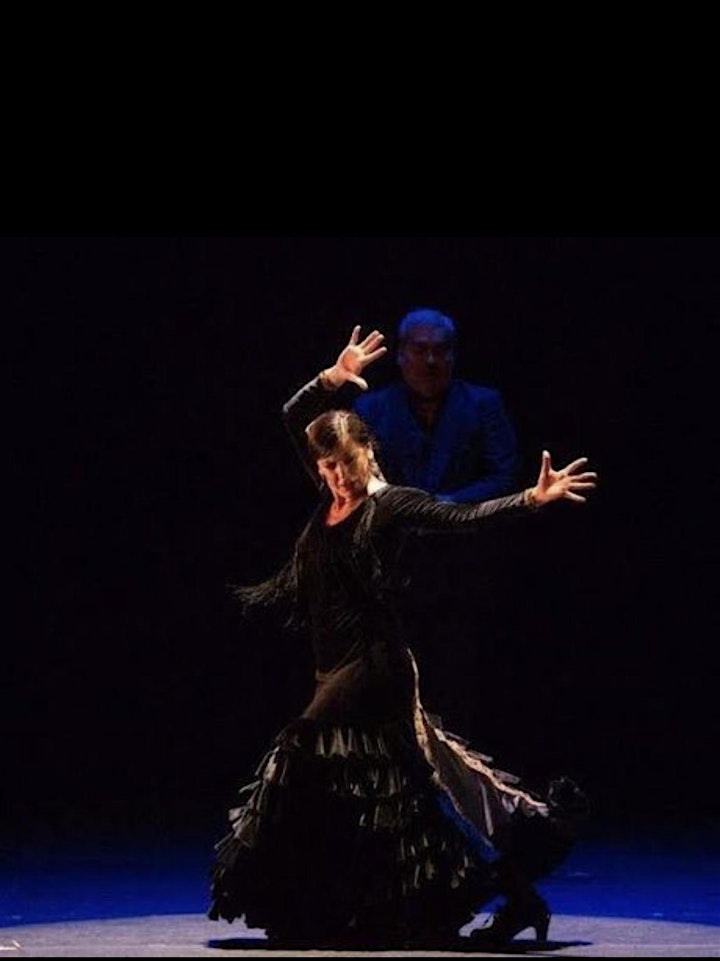 ABOUT GUEST SINGERS
CRISTO CORTÈS
Cristo Cortés was born in Marseille into a family of singers with origin of the region of Almeria (Andalusia). Since he was 6 years old, he performed in various marriages and juergas, then quickly on stage with his brothers.
In 1996, he toured, with the big singer Carmen Linares, a tour through France and Spain where participle Antonio el Pipa as well as guitarists Juan Carlos Romero and José Maria Bandera, Paco de Lucia'a nephew. In Paris, Salle Pleyel, he sings in an adaptation of The brief life of Manuel de Falla with the national orchestra of Île-de-France under the direction of Jacques Mercier. During the year 1998, he is invited to sing to the tablao Café de Chinitas in Madrid then in Los Gallos with several dancers in Sevilla. He participates in the biennial flamenca de Lyon as well as the one of Seville. He toured for five months in Tokyo with the dancer Juan André Maya. Cristo has been touring throughout Europe, the United States and Mexico since 1999 with various dancers such as Andrés Marin, Carmen Ledesma, Choro Molina and Jose Maya. He performed in the opening of the Festival de Nîmes with artists such as Tomatito, Nino of Pura, Manolo Franco and Marina Heredia. He has performed with Paquera deJerez and later toured in France with the show Romancero gitano of Federico Garcia Lorca under the artistic direction of Vicente Pradal, celebrated by the critique in Le Monde and LeFigaro.
Cristo Cortés is recognized as the best flamenco singer in France, respected and solicited by many artists through the world thanks to his unique voice tone and to his deep knowledge of the flamenco art (song, dance, guitar) associated to years of experience on stage.
EMILIO CORTÈS
Emilio Cortes is the son of Antonio de la Foca and the nephew of Cristo Cortés.
Versatile, between singing and percussion, he is part of this young generation of "modern" gypsies and open to all influences. He has accompanied great dancers such as Choro Molina, Ivan Vargas and Pepe Torres.
The timbre of his voice, so particular, has echoes of ancient song so that unintentionally, he revives the forgotten style of the "cantaores" of the beginning of the century like Antonio Chacon or Manolo Caracol. Emilio has been bringing all his creativity and talent to the forefront. His old and sensual style brings up to date a traditional repertoire and gives a completely different register from anything that has been done in recent times.