Sales Have Ended
Ticket sales have ended
Please email us at info@CatalyzeSV.org if you weren't able to register yet would still like to do so.
Event Information
Location
El Paseo de Saratoga
1550 El Paseo de Saratoga
San Jose, CA 95130
Sales Have Ended
Ticket sales have ended
Please email us at info@CatalyzeSV.org if you weren't able to register yet would still like to do so.
Catalyze SV facilitates a community workshop to brainstorm the future of the El Paseo shopping center in West San Jose.
About this event
Currently an underutilized shopping center, El Paseo de Saratoga is proposed to be redeveloped as a mixed-use project by the Sand Hill Property Company.
To help get the best ideas from the community about what it wants from changes to this site, we're hosting a workshop about it. Join us to share your ideas!
Since we need an estimate on attendees to provide enough food, RSVP by 11 pm on Wednesday, February 26.
Nếu bạn muốn một thông dịch viên có mặt để dịch thông tin sang tiếng Việt cho bạn, xin vui lòng cho chúng tôi biết trước 10 giờ sáng thứ Hai, ngày 24 tháng 2.
Si desea que un intérprete presente le traduzca la información al español, infórmenos antes de las 10 a.m.del lunes 24 de febrero.
如果您想请一位口译员为您翻译信息,请在2月24日星期一上午10点之前通知我们。
Agenda: Using a format Catalyze SV's Community Engagement Committee created, the anticipated agenda is as follows:
10 am - Community members gather in the empty commercial space shown in this link (formerly a mattress store). Coffee will be served.
10:15 am - City officials & the developer introduce themselves
10:25 am - Catalyze SV presents historical & current context of the site & neighborhood
10:55 am - Participants separate into small groups of 5-8 people; each group is led by a CSV volunteer facilitator
11:00 am - Participants walk to the site (for those with mobility challenges, at least 1 small group will remain at the meeting space); facilitators ask participants about the site & its possibilities & take notes
11:35 am - Small groups walk back to to the meeting space
11:45 am - Each small group shares some of its key observations w/the larger group
12:00 pm - Workshop ends & lunch is served at the meeting space
If you would like to request childcare to attend the workshop, please email info@catalyzesv.org by 10 am on Monday, February 24.
To get to El Paseo using public transit: VTA bus lines 26, 56 & 57 are all within 1/2 mile of the meeting space.
Please note: The first & last portion of the event will be live streamed and available on-demand in the future. Catalyze SV will also take photos during the entire event. By attending this event, you agree & authorize Catalyze SV to use images or video. Catalyze SV content is available to the public on the Catalyze SV facebook page.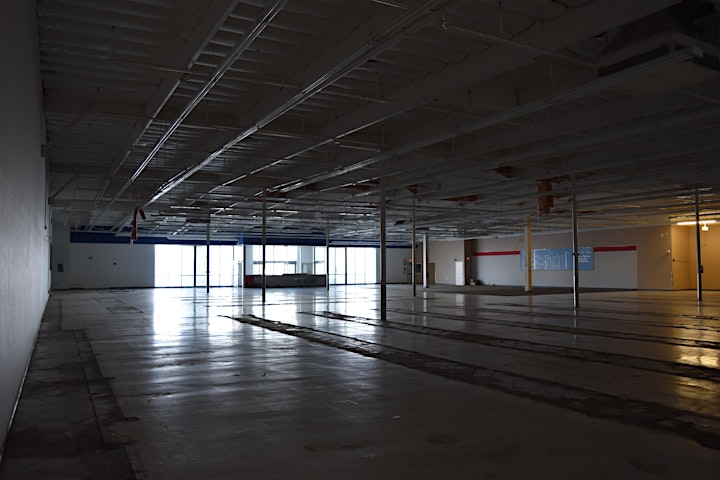 Date and time
Location
El Paseo de Saratoga
1550 El Paseo de Saratoga
San Jose, CA 95130