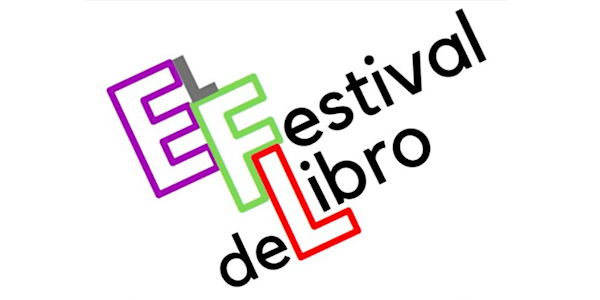 EL FESTIVAL DEL LIBRO/Festival of Books 2022
An annual bilingual Latin@ Literary event featuring readings, workshops, and performances. Un evento literario anual bilingüe.
When and where
Location
El Barrio's ArtSpace P.S. 109 215 East 99th Street New York, NY 10029
About this event
El Festival is an annual bilingual Latin@ Heritage Month Literary event featuring readings, workshops, and performances. Admission is free to school children and adults.
El Festival es un evento anual bilingüe celebrando la Herencia Hispana por medio de presentaciones literarias, talleres y actuaciones. La entrada de escolares y adultos es gratis.
El Festival will occur on Saturday, October 8. 9 am to 5:30 pm.
El Festival tendrá lugar en el sabado 8 de Octubre 2022. Desde las 9 de la mañana a 5:30 de la tarde.
El Festival celebrates the bilingual heritage of Latin@ writers of all genres. The full richness of the Latin@ voice will be on display, from ground-breaking works from young authors to commemorations of our artistic roots. Now more than ever, we need to tap into the resiliency and resistance that the arts provide.
El Festival celebra la herencia bilingüe de los escritores latinos de todos los géneros. La plena riqueza de la voz Latin@ estará presente, desde las obras innovadoras de escritores jóvenes hasta memoriales de nuestras raices artísticas. Ahora, más que nunca, necesitamos nutrirnos de la resilencia y la resistencia que las artes nos proporcionan.
El Festival del Libro wants to help Latin@ writers reach larger audiences. After 4 pm, we will treat our audience to an open mic session. Readings in English or Spanish are welcome. Reading time will be limited to three minutes per participant.
El Festival del Libro quiere ayudar a los escritores latinos a llegar a un público más amplio. Después de las 4 pm, invitaremos a nuestra audiencia a una sesión de micrófono abierto. Se aceptan lecturas en inglés o español. El tiempo de lectura se limitará a tres minutos por participante.
Questions can be sent to libros230books@gmail.com. Space is limited. Inquire early.
Si desea mas información, favor de enviarla a libros230books@gmail.com. Importante: el espacio es limitado asi favor de hacer averiguaciones cuanto antes.
2020-2021 Participating authors and writers (Autores y escritores participantes en 2020-2021): Eris Garriga, Christopher Bell, Diana Lee Santamaria, Hector LaFosse, Theresa Varela, Candy Torres, Anthony Tucker, Americo Casiano, Maritere Bellas, Alberto Cappas.
We are grateful for the financial support received from (Agradecemos el apoyo financiero recibido de) the Lower Manhattan Cultural Council, Harlem Community Development Corporation, and Ponce Bank as well as the participation of Banco Popular.