El Disco de tu Vida / Zure bizitzako diskoa- RADIO EN DIRECTO
El Disco de tu Vida // Zure bizitzako diskoa
About this event
RADIO EN DIRECTO
El disco de tu vida, es un diálogo entre amigos. El disco de tu vida es un viaje al recuerdo y a canciones que marcan nuestra vida y cambian nuestra forma de ver entender, de escuchar, de vivir.
El disco de tu vida es un programa de radio, que ocurre durante Dock of the Bay, El invitado en esta edición será Niño de Elche, su disco elegido; World of echo de Arthur Russell, y los presentadores, Asier Leoz y Juan Luis Echeverria
En colaboración con Kutxa Kultur
*****
IRRATI ZUZENEAN
Zure bizitzako diskoa, lagunen arteko elkarrizketa da. Zure bizitzako diskoa oroitzapenetarako bidaia da, gure bizitza markatzen duten eta gure ikusteko, entzuteko, bizitzeko modua aldatzen duten abestietarako bidaia.
Dock of the Bayn gertatzen den irratsaio bat da zure bizitzako diskoa. Gaurko gonbidatua: Niño de Elche, disko hautatua; World of echo Arthur Russell-ena, eta aurkezleak, Asier Leoz eta Juan Luis Echeverria.
Kutxa Kulturekin lankidetzan
NIÑO DE ELCHE
Niño de Elche es un artista indisciplinar y exflamenco que ha sabido aunar en sus diferentes propuestas artísticas géneros como el flamenco, la libre improvisación, el krautrock o las músicas electrónicas, electroacústicas o contemporáneas junto con la poesía, la performance, la danza o el teatro. Entre sus trabajos discográficos destacan "Sí, a Miguel Hernández", "Voces del Extremo", "Antología del Cante Flamenco Heterodoxo", "Colombiana", "Fuerza nueva" junto a Los Planetas o el reciente "La distancia entre el barro y la electrónica, siete diferencias valderomarianas". Lleva publicados tres libros titulados "No comparto los postres", "Morbo legitimo" e "In memoriam. Posesiones de un exflamenco". Fue uno de los artistas españoles invitados en Documenta 14 bajo la propuesta "La farsa monea" junto a los artistas Pedro G. Romero e Israel Galván. Protagoniza la película "Niños somos todos" del director Sergi Cameron filmada galardonada en diversos festivales de cine documental europeo. Realiza para la Colección del Museo Nacional Centro de Arte Reina Sofía "Auto Sacramental Invisible, una representación sonora a partir de Val del Omar", expuesta desde octubre del 2020.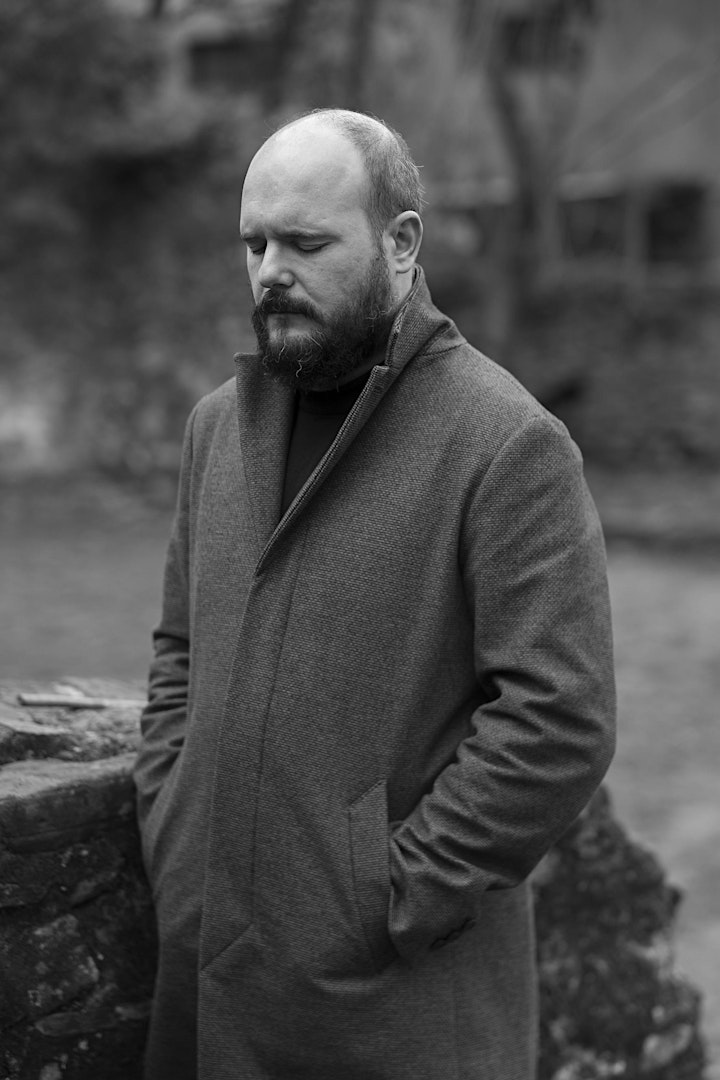 Organizer of El Disco de tu Vida / Zure bizitzako diskoa- RADIO EN DIRECTO