About this Event
Bring your friends for a delightful evening of not very clean comedy. While you're here try our Tin Tan Tuesday special, which is a Mezcal Artesanal, Gin, pineapple, chile, and agave honey . Or check out our Antonio Banderas. You'll love it!
And don't forget, our forks, knives, napkins, plates all go to the compost heap and become food for vegetables in 50 days!
We have vegetarian, vegan and meat dish options.
www.ElCharroHipster.com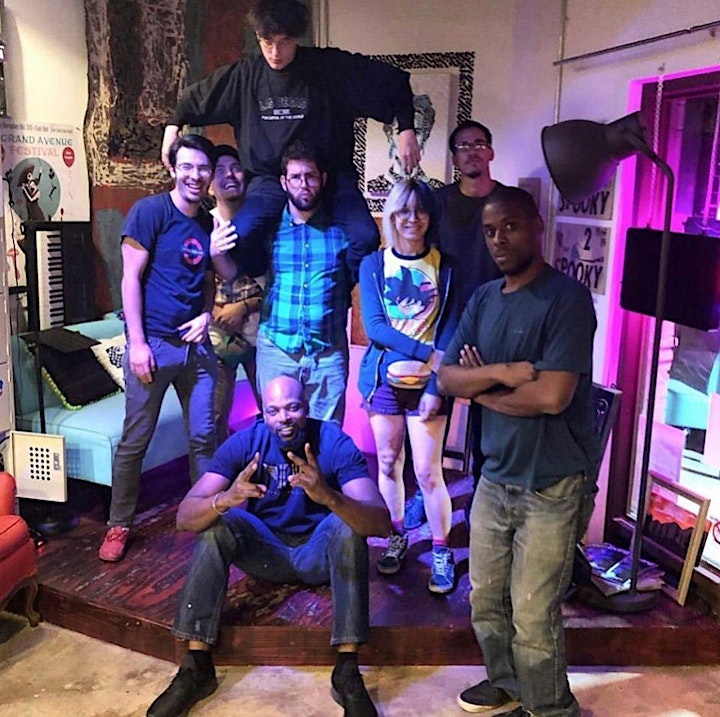 Our El Charro Hipster Regulars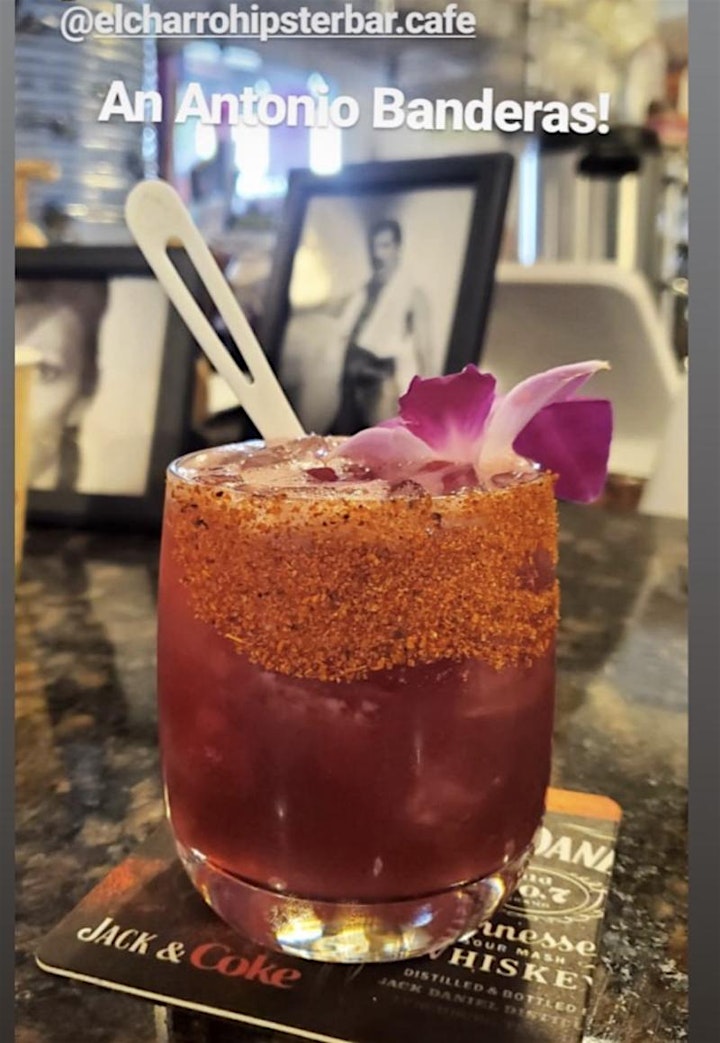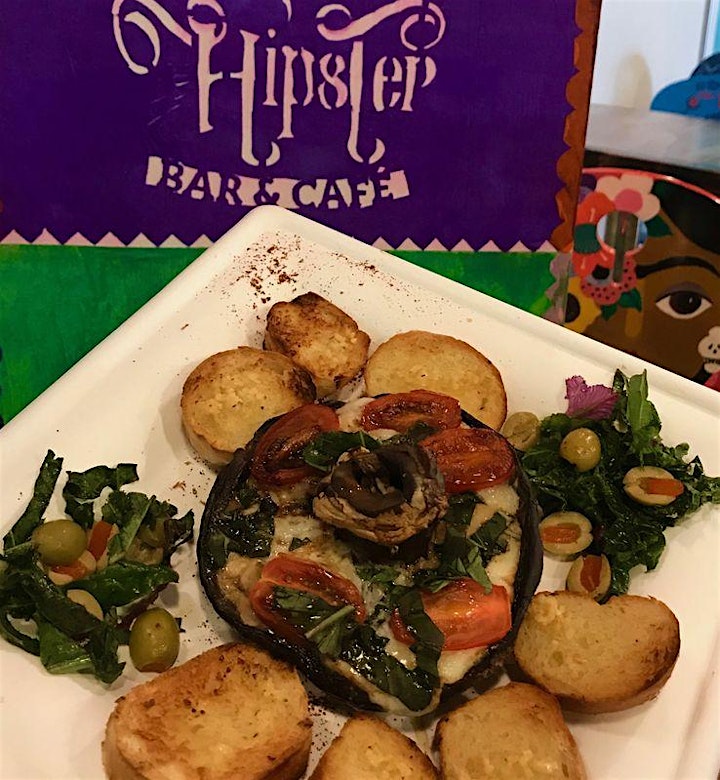 Portobella Hipster $12.50
Large portobella mushroom cap (or two depending on the size), grape tomatoes, two fun cheese melange of provolone and parmesan, fine herbs, virgin olive oil and balsamic vinegar. Garnished with a green salad, olives and sliced garlic bread.
Add protein for $1.00
(Choose one: Turkey, Chorizo Español, Roast Beef, Bacon, or Tofu)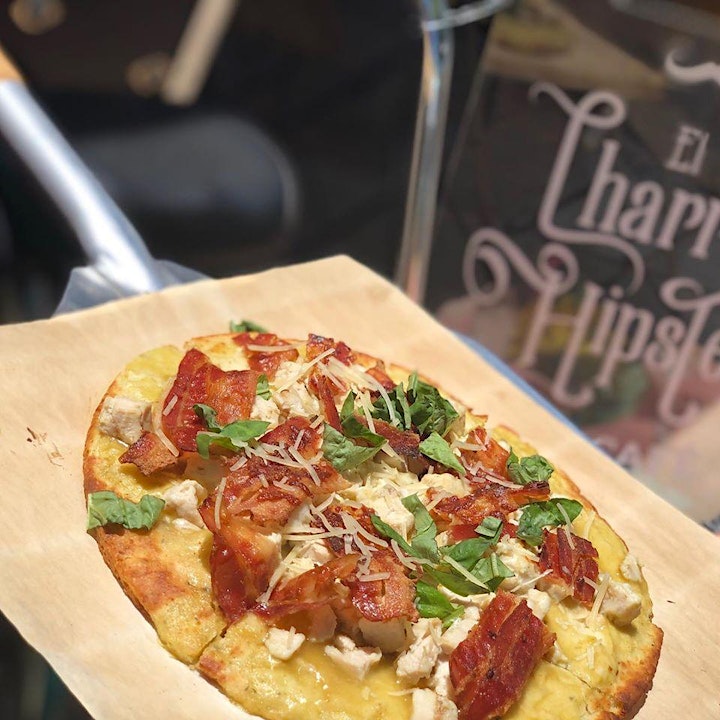 Pizza Green Gallina
Gluten Free, Chicken , Bacon and Green Tomatillo Sauce (breaking schematics), Parmesean and Provolone Cheese: 9inch- pizza of PURO SABOR topped with fresh Basil