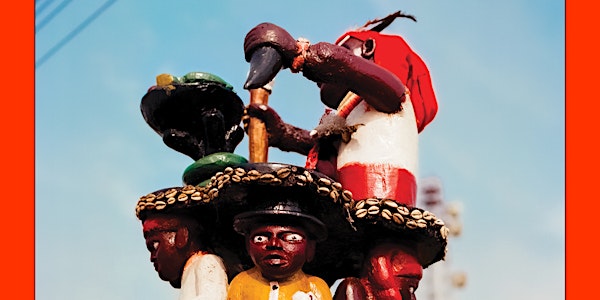 EKPO: A Documentary Portrait
Love, lore, masquerades, and cultural sentiments are all intimately portrayed and reimagined in the one-day-only gallery exhibition, 'EKPO'.
When and where
Location
6 Roach Road 6 Roach Road London E3 United Kingdom
About this event
'EKPO' is a documentary portrait ode to the people and village of Isiokpo, Nigeria. Shot over the course of a three-day period, the project captures the performative essence of traditional masquerades, and the surrounding atmosphere of lore and love. Alongside the gallery and film screening , the exhibition will also weave together the artist's reimaginations of cultural objects and familiar sentiments through sculptural installations, in an attempt to explore an intimate narrative of home and heritage.