Event Information
Refund policy
Contact the organizer to request a refund.
Eventbrite's fee is nonrefundable.
EKAM CIRCLES are weekly sacred meditations to access Universal Divine Intelligence, for health, love, prosperity, stress relief ....
About this event
EKAM CIRCLES Online are weekly sacred gatherings to access Universal Divine Intelligence, for health, love, prosperity, stress relief ....
About this Event
EKAM CIRCLES are global gatherings to ignite and support humanity's transformation into the field of higher consciousness. The weekly circles are designed to impact our body, mind and spirit and to enhance our relationships, health, abundance and peace of mind and heart. Over the course of 8 weeks a powerful gift will be shared each week in the EKAM CIRCLE experience.
The Cycle of 8 weekly gifts begins with Week 1: Accessing Universal Intelligence for Clearing Obstacles. The following 7 weeks include: Health and Vitality, Love in the Family, Prosperity, Stress Release, Passion for Work, Intelligence, and Releasing the Departed.
The 70 minute sacred immersion in an EKAM CIRCLE includes meditation, wisdom teachings, chants and sacred blessings. Each EKAM CIRCLE is led by a facilitator who is trained to connect the group with the energies from EKAM , the mystical powerhouse in southern India and to support the offering of the weekly gift for all participants. There are over 200 global EKAM CIRCLES worldwide. With the opening of our Online Circles the power of consciousness has increased.
EKAM CIRCLES have been created for us by O and O Academy, a unique philosophy and meditation school in India founded by leaders Krishnaji and Preethaji for the purpose of transforming consciousness. The school combines ancient wisdom and processes with modern neuroscience to impact individual and collective consciousness.
Ekam is a mystic powerhouse. It is a unique structure that combines the earth's energies, and the cosmic energies creating a powerful field within itself. Ekam is more than a structure, it is a powerful being that listens to your heartfelt intentions and manifests them. Ekam exists for all humanity, to help every human being reconnect with their truth and have a direct personal experience of what they believe in.
In the year 2008, Krishnaji began construction of Ekam, a mystic power house built on ancient mystic construction principles on a very rare sacred ground drawing immense cosmic energies. The structure was part of the vision of his parents Sri AmmaBhagavan to transform human consciousness and bring about awakening to the world. Today during the Ekam Abundance Festival, Ekam Peace Festival and Ekam Enlightenment Festival people come from all walks of life to immerse in the divine power that floods Ekam.
Here is more information on the Gifts of the Week
https://www.oo.academy/ekam-circle/
The 8 gifts that will flow to you at Ekam circles:
1st week – for removal of obstacles
2nd week- for health & vitality
3rd week – for love in family
4th week – for prosperity
5th week – for stress release
6th week – for passion at work
7th week – for intelligence
8th week – for releasing the departed
Ekam mithra (Mithra is a spiritual friend) is a specially trained student of the founders of O&O Academy, Preethaji and Krishnaji to help hold the space for the divine power to flow. His/Her dedication to service and the spiritual journeys at the academy qualifies him /her to be an Ekam Mitra.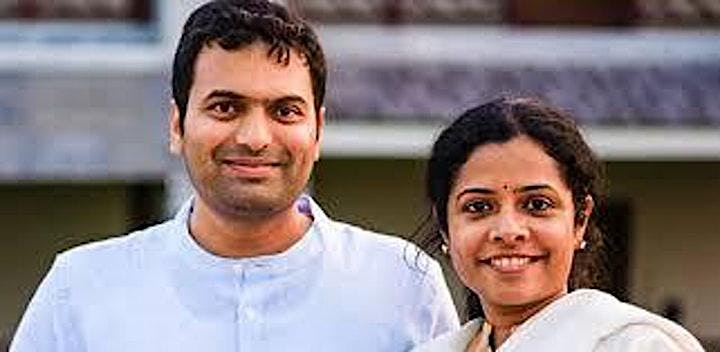 Location
Refund policy
Contact the organizer to request a refund.
Eventbrite's fee is nonrefundable.
Organizer of Ekam Circle Online Saturday 9-10 AM (Pacific) Gilroy, CA
Carmen Kotto- Organizer of The Beautiful State Course and Ekam Circles
Please go to the bottom of this page to find times and dates for Ekam Circles.
The following information is about the Beautiful State Course that I will conduct when the pandemic is under control.
I have been facilitating The Beautiful State course for two years and I have had so many amazing things happen to me.  Here is one example:  I have always been painfully shy. I have been terrified to speak up especially in front of a crowd of people that I have never met.  I have been able to heal so many of my hurts that have built up since childhood and now I am able to share in front of over 200 people.  I know that you will also have amazing experiences.  There are so many more examples and I will share a lot of them with you over the two day course.  
I have been a teacher for 28 years.  I was born in Bolivia, raised in Alaska and I am  now living in California.  I love all animals and I have 3 cats. I am now a facilitator of The Beautiful State course with OO Academy.  
I am a One Consciousness Transformer from O&O Academy. I have been trained in the wisdom of the founders Sri Amma Bhagavan and Krishnaji-Preethaji.  O&O Academy is a philosophy and meditation school for the transformation of human consciousness.
Teaching is my passion and I am inspired to offer this course because of my heart's desire to live in a beautiful state and to nurture that state in others. My wish is that everyone I meet learns about being in beautiful state and how it will affect their lives in wonderful ways.  
I offer this seminar every month.  
NEW BONUS GIFT:  At the end of The Beautiful State course, those who desire can be initiated to become a Oneness Blessing / Deeksha giver
Continuing Education Hours 
Mental health and substance abuse professionals may be eligible to receive CE hours. Currently, 16 CE hours are available to licensed alcohol and drug counselors by the New Mexico Credentialing Board for Behavioral Health Professionals, a member of the IC & RC.
For more information:
Go to the Tedx talk given by Preetha Ji (co-founder of O&O Academy). As you follow her talk and participate in the meditations, you will experience a taste of the Beautiful State. With over 1.5 Million views, you will understand what the buzz is all about. https://www.youtube.com/watch?time_continue=10&v=TqxxCYnAxo8

Additional Information about The Beautiful State Course:
http://www.oo.academy/the-beautiful-state/