Description
UnWINE with us as we take a mental break and free our mind and creativity!
We all have a lot on our plate, stressing us out, making us lose our mind and edges! In fact, it's been said that the average person has 60,000 thoughts per day and 95% of them are exactly the same day in, day out! CRAZY RIGHT!! We HAVE to find some time to DETOX our lives from negativity and stress, DEFINE priorities, and UNWIND- releasing the stress through therapeutic activies and relaxation! Activities like painting provide a distraction and a mental break from usual thoughts. It's a relaxing and rewarding hobby, especially with friends and wine, that can lower your stress levels and leave you feeling mentally clear and calm.
Below are our templates for the day! The themes are:
"Define"- Creating Your World
"Unwind"- Living Your Best Life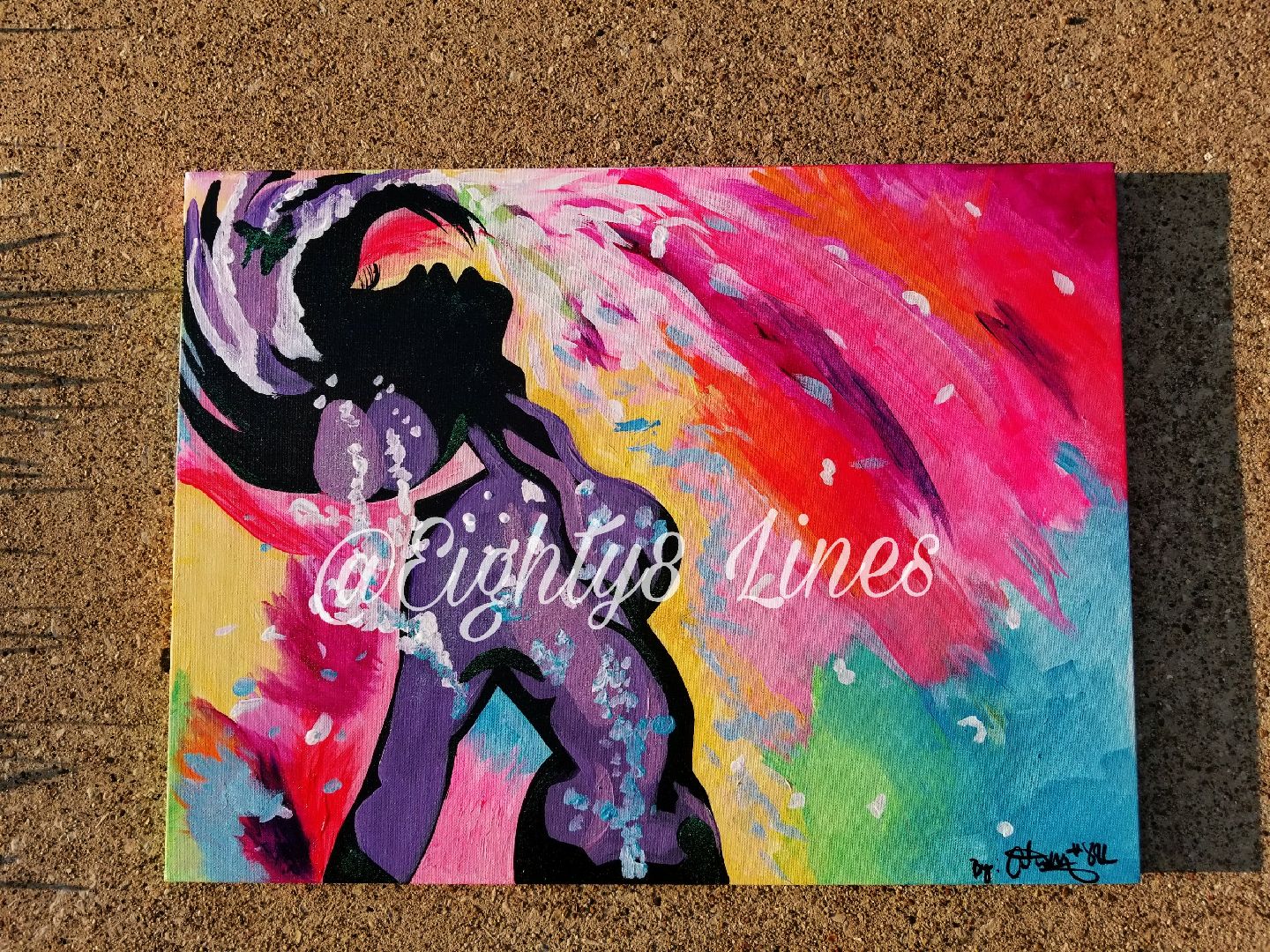 FAQ
Do I have to be an artist or creative to participate?
Not even! We have two templates set out for you with themes of mental health and liberation. The complete project should remind you of your happy place and your goals when you become overwhelmed. BUT remember, we are all born with an innate desire to express ourselves. Use this are your way to express and UNWIND! As you get more into your painting, you may find yourself in what's known as "the zone", in a state of "flow", or "just in your bag" :).

Is there an age restriction?
Due to the serving of wine, attendees must be 21 and older. ID's will be checked during check-in. This is a kid-free event!

What does the price include?
Price includes all art supplies and templates, step-by-step instruction, a glass of wine, refreshments and three hours of painting with great vibes. Attendees can choose one template and all supplies for ONE painting.
The event runs for 3 hours. Doors open 30 minutes prior. Please allow 15 minutes to check-in, get organized with supplies and taste wine.
Purchase your ticket through the eventbrite link. Be sure to use the name listed on your ID.
Can I pay at the door and bring a friend?
Supplies are based per person. You are more than welcomed to invite friends. However, door admission is restricted. All attendees must register in advance. SPACE IS LIMITED!!
Dress as comfortably as you'd like. Please remember that we will be working with paint; though smocks will be provided, there is a possibility that you will get paint on your clothing. Please dress accordingly.
How much wine can I have?
Attendees will be limited to one glass of wine per attendee. Attendees will be given a ticket at check in to receive their glass of wine and another for refreshments. After that, you may purchase additional wine or beverages by the glass. No outside wine or alcohol or drugs is allowed, however you may bring bottled water or coffee.
I like this event! How can I have my own paint party?
Eighty8 Lines Art is a mobile art company that hosts public and private painting events, facilitates children art programs, & creates custom art work for clients. More information about Eighty8 Lines Art can be found at
http://www.Eighty8Lines.com or www.facebook.com/eighty8lines. And of course, Eighty8Lines Art will be available for questions after the event.
Due to advanced planning per participant, there are no refunds available.
Gutted Apparel and Events
Gutted Apparel along with a service list will be made available. Gutted Apparel can be purchased in advance. All Tshirts $15, Long sleeves $20, hoodies $35. Keep up with Gutted Fitness and learn new ways to tackle your mental and physical health through fitness and more! FREE EVENTS COMING SOON!
Date and Time
Location
Refund Policy