Description
Eighth Annual Patent Administrative Law Conference
co-hosted by American University, Federal Circuit Bar Association and Unified Patents.
Join in-house counsel from top Fortune 500 companies as we explore patent law's interaction with administrative law, discuss evolving practice at the PTAB, hear an update on relevant PTAB, Federal Circuit, and Supreme Court decisions, and break down the policy rationales and the public interest behind the USPTO's role in the patent system. We will explore the effects of patent administrative law and the AIA on standard essential patents, NPE litigation, the pharmaceutical exclusivity process, and share best practices from top in-house IP executives.

Speakers include top in-house intellectual property executives from Facebook, Intel, Ricoh, Delphi, Microsoft, Philips, Ford, Eli Lily and others.

Eighth Annual Patent Administrative Law Conference
Thursday March 15th, 2018
12 -6 pm
American University Washington College of Law
Claudio Grossman Hall at American University
4300 Nebraska Ave NW, Washington, DC 20016
AGENDA:
12: 00 pm - 1: 00 pm Catered Lunch
1:00 - 1: 15 pm Opening Remarks
1: 15 pm - 1:50 pm Keynote : Christen DuBois, Director & Associate General Counsel, IP Litigation, Facebook Inc.

1:50 pm - 2: 05 pm Networking Break
2: 05 pm - 3: 15 pm Panel 1 : The PTAB and the Public Interest
Moderator: Scott McKeown, Partner, Ropes & Gray
Panelists:

Vanessa Bailey, Associate Director, IP Policy, Intel Corporation Inc.
David Schreiber, Head of IP & Standards Americas, Philips
Victor Rodriguez-Reyes, Member Attorney, Ferraiuoli LLC
David Killough, Assistant General Counsel, Microsoft Corporation
Jason Skinder, Global Patent Counsel, Aptiv f/k/a Delphi
3: 15 pm - 3: 30 pm Network Break
3: 30 pm - 3: 50 pm Licensing SEP Patents Under the AIA
Shawn Ambwani COO, Unified Patents
3: 50 pm - 4: 50 pm Panel 2: Discretion to Deny
Moderator: Ashraf Fawzy, Senior Patent Counsel, Unified Patents
Panelists:
James D'Ottavio, Senior Counsel, Intellectual Property, Ford Motor Company
Vice Chief Administrative Patent Judge William Fink, PTAB
Carlos Garcia, Patent Counsel, Eli Lilly
Joshua Landau, Patent Counsel, Computer & Communications Industry Association
Tim Jezek, Vice President Intellectual Property, Litigation, EchoStar Corp
4: 50 pm - 5: 00pm Closing Remarks
5: 00 pm - 6: 00 pm Networking Cocktail Reception
Sponsorship opportunities available.
Please contact info@unifiedpatents.com for more information.
Press, bloggers, those associated with media publications will not be allowed to attend the event.
Co-hosted by:

Platinum Sponsor:


Silver Sponsor:



Lunch Sponsor:


Networking Break: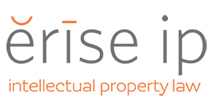 Cocktail Reception: