Description
Eighth Annual International Gold Conference
Gold: Vortex, Virtues, and Values
Thursday, April 12 – Friday, April 13, 2018
Bohemian National Hall
321 East 73rd Street (between 1st and 2nd Avenues)
New York, NY
Register online: https://iacgold2018.eventbrite.com or call 646-485-1952
Registration is $350;
One Day Rates Available- Please call for more information
Student rate: (with ID): $100
During this era of uncertainty, characterized by a vortex of change, Initiatives in Art and Culture (IAC) explores the underpinnings of gold's abiding emotional power, allure, and enduring value. Taking a wide-ranging look at gold and with a focus on jewelry, IAC considers artistry and techniques; means of purveying adornment in the marketplace; the regulatory climate regarding jewels and the metal itself, and ways of ensuring that this cornerstone of humanity's definition of the aesthetic is sourced and traded ethically and with an undergirding concern for social and environmental sustainability. IAC's Gold Conference annually brings together representatives from all communities and disciplines to engage in a multi-faceted exploration of the power and meaning of gold.
Confirmed participants:

Rob Bates, Senior Editor, JCK;
David Bouffard, Signet Vice President, Corporate Affairs, Signet Jewelers;
Aimée Boulanger, Coordinator, Initiative for Responsible Mining Assurance (IRMA);
Wendy Brandes, Blogger and Jewelry Designer;
Blair Lauren Brown, Jewelry Designer;
Ann Cahoon, Department Head of Jewelry Making for the North Bennet Street School, Boston;
Tiguidanke Camara, Chairman and CEO of Tigui Mining Group (TMG);
Jeffrey M. Christian, Founder and Managing Director, CPM Group;
Brandee Dallow, Founder/President, Fine Girl Luxury Brand Building & Communications;
Peggy Jo Donahue, Owner, Peggy Jo Donahue, Writer;
Ted Doudak, CEO, Riva Precision Manufacturing Inc.;
Leo and Ginnie de Vroomen, Dutch Goldsmith and Artist/Designer;
Linus Drogs, Owner and President, Au Enterprises;
Nina Farran, CEO and Founder, Fashionkind;

Robert Goodman, Founder, Robert Goodman Jewelers;
Stewart Grice, Vice President Mill Products, Hoover & Strong Inc;
Jean-Jacques Grimaud, Director, Sales, SolidWorks Make, Dassault Systèmes;
Mark Hanna, Chief Marketing Officer, Richline Group, Inc.;
Marla Beck Hedworth, Member, Business Development and Innovations Team with a focus on UL's services for the Jewelry, Precious Metals and Gemological Industries, UL;
Andrea Hill, Founder and CEO, Hill Management Group, LLC;
Mickey Alam Khan, Founder and Editor-in-Chief, Luxury Daily;
Pamela Love, Jewelry Designer;
Jenny Luker, President, Platinum Guild International, and President, Women's Jewelry Association;
Patricia Madeja, Studio Jeweler, Goldsmith, Professor and Coordinator, Jewelry Program, Pratt Institute;
Catherine Malkova, IBM partner, Blockchain and Strategy Labs Leader, Global Business Services;
Christina Miller, Owner, Christina T. Miller Consulting, and Chair, Advisory Council / Co-founder, Ethical Metalsmiths;
Alexandra Mor, Jewelry Designer;
Deborah Nicodemus, CEO, Moda Operandi, Inc.;
Elizabeth Orlando, Economic Officer, Bureau of Economic Affairs, Office of Threat Finance and Countermeasures, US Department of State;
Barbara Palumbo, watch and jewelry journalist, freelance editorial writer, and founder of Adornmentality.com and WhatsOnHerWrist.com;
Susan Thea Posnock, Director of Public Affairs and Education, Jewelers of America (JA);
Jane Short, Enameler and Creator of The Millennium Bowl for the Worshipful Company of Goldsmiths;
Hedda Schupak, Editor, Centurion Newsletter;
Lin Stanionis, Studio Jeweler and Professor, Department of Visual Art, University of Kansas;
Monica Stephenson, Founder, idazzle and ANZA Gems;
Tiffany Stevens, President, Jewelers Vigilance Committee (JVC);
Jen Townsend, co-author CAST: Art and Objects Made Using Humanity's Most Transformational Process (2017), and studio jeweler;
Ronnie Vanderlinden, President, Diamex Inc, President, Diamond Manufacturers & Importers Association of America, and Chair, United States Jewelry Council;
Wing Yin Yau, jewelry designer;

Sara Yood, Senior Counsel, JVC;
Rich Youmans, Chief Communications Officer, MJSA and Publisher, MJSA Journal;
Renée Zettle-Sterling, co-author CAST: Art and Objects Made Using Humanity's Most Transformational Process (2017), Professor, Grand Valley State University, and Past President, Society of North American Goldsmiths;
Katrin Zimmerman, Jewelry Designer and Founder, Ex Ovo (as of 1/23/2018).
Notice of withdrawal must be made in writing to Initiatives in Art and Culture at 333 East 57th Street, Suite 13B New York, New York 10022 or via email info@artinitiatives.com prior to March 29, 2018
Program subject to change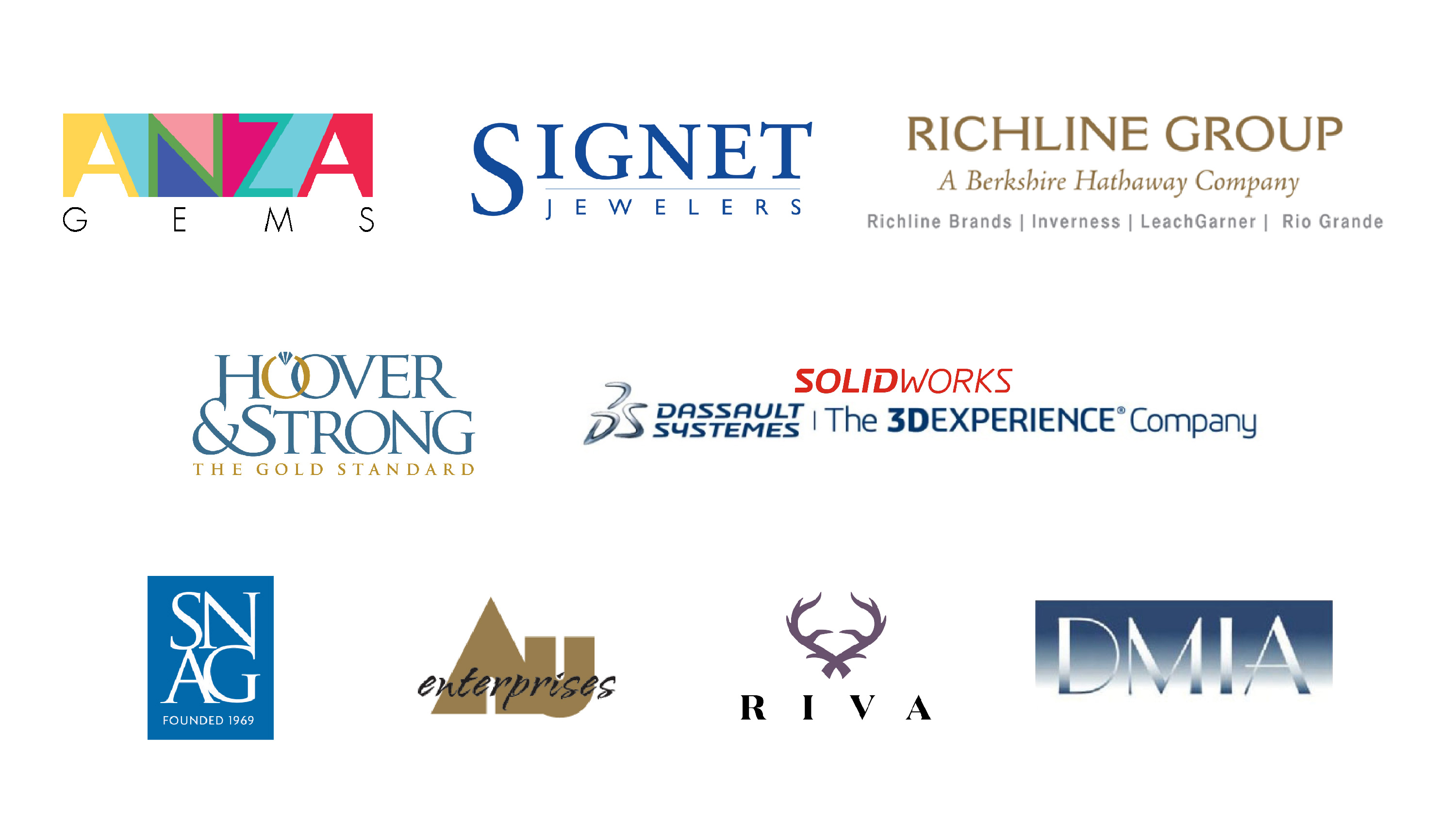 Save
Save
Save
Save
Save
Save
Save
Save
Save
Save
Save
Save
Organizer of Eighth Annual International Gold Conference
Initiatives in Arts and Culture (IAC) is an organization committed to educating diverse audiences in the fine, decorative, and visual arts. IAC's primary activities are conferences, publications, and exhibitions. These take an interdisciplinary approach, considering issues related to fabrication, connoisseurship, cultural patrimony, cultural preservation, and the future of culture. Particular areas of emphasis include American painting, the history of frames, the Arts and Crafts movement, the influence of Asian cultures on American fine and decorative art, and the history and future of fashion and materials. IAC's projects have been supported by a wide array of individual, corporate and foundation funders.