Event Information
Location
Doris Building
930 Broad Street
Augusta, GA 30901
Description
CALLING ALL MEN!!! Ready for a conference just for you? Come out to E.I.G.H.T. Life, LLC first Men's Conference. A time to release, a time to bond, and a time to grow.
This will be an open dialogue discussion to talk about life issues men face don't missed it.
We are accepting donations and there are vendor space and sponsorship opportunities available. Please visit www.8eightlife.com and click the PAYMENT tab to purchase tickets or contact Jaqunna Trottie 706-619-1029 or Saqunna Trottie 706-426-1504 for physical tickets.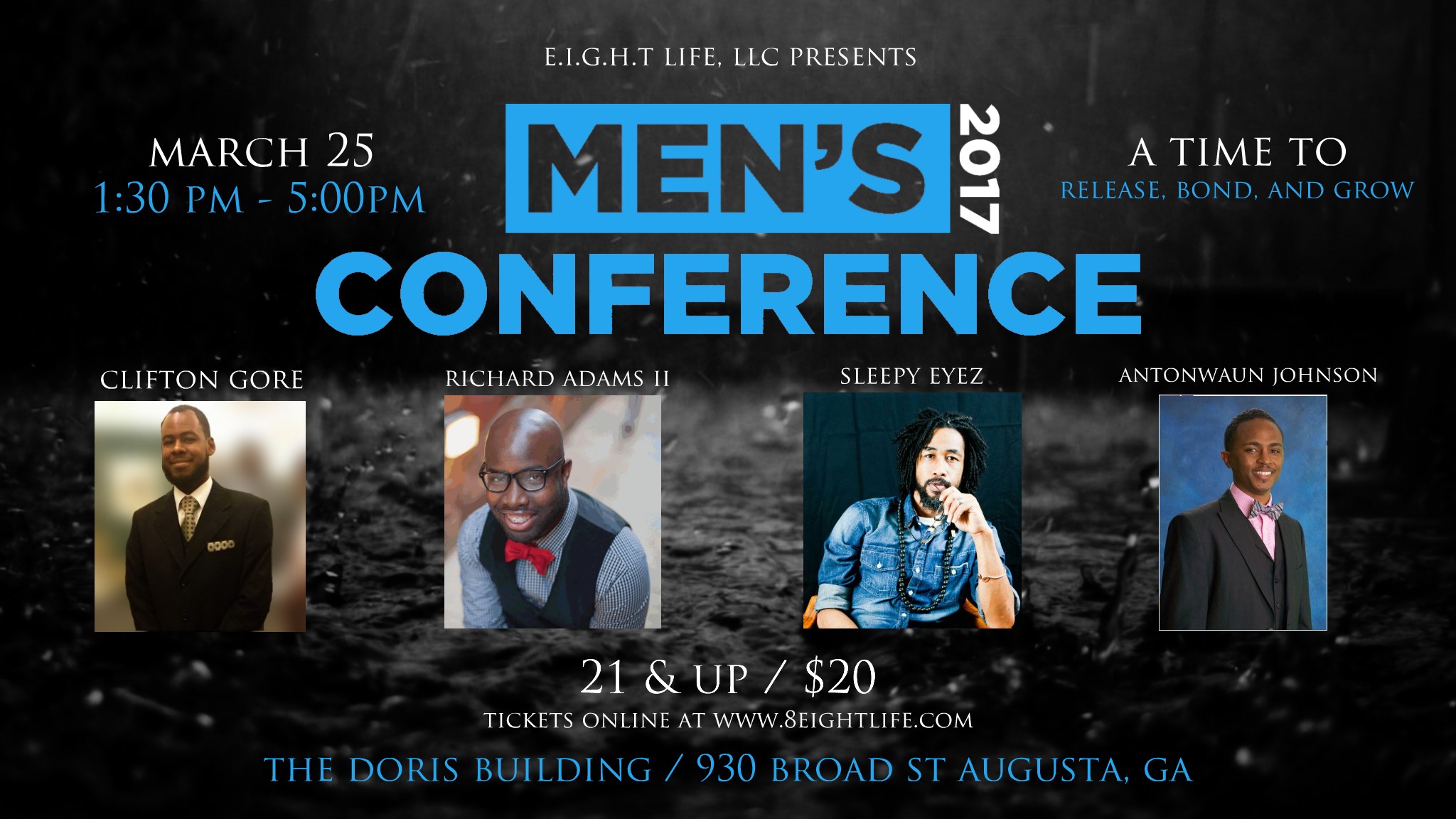 Date and Time
Location
Doris Building
930 Broad Street
Augusta, GA 30901