Description
LIVE FROM

TIMES SQUARE




Interactive Musical Comedy Improvised Off Broadway NYC
The cast of EIGHT IS NEVER ENOUGH delivers high energy fast paced interactive comedy improvised on the spot based on audience suggestions. Every 5 minutes the MC interacts directly with the crowd and you decide what the next scene or song is about. Politics, Sports, your favorite TV shows and films and New York City itself all serve as topical subjects. Many games require the help of audience volunteers on stage to more directly steer the comedy pros. NO TWO SHOWS ARE EVER THE SAME!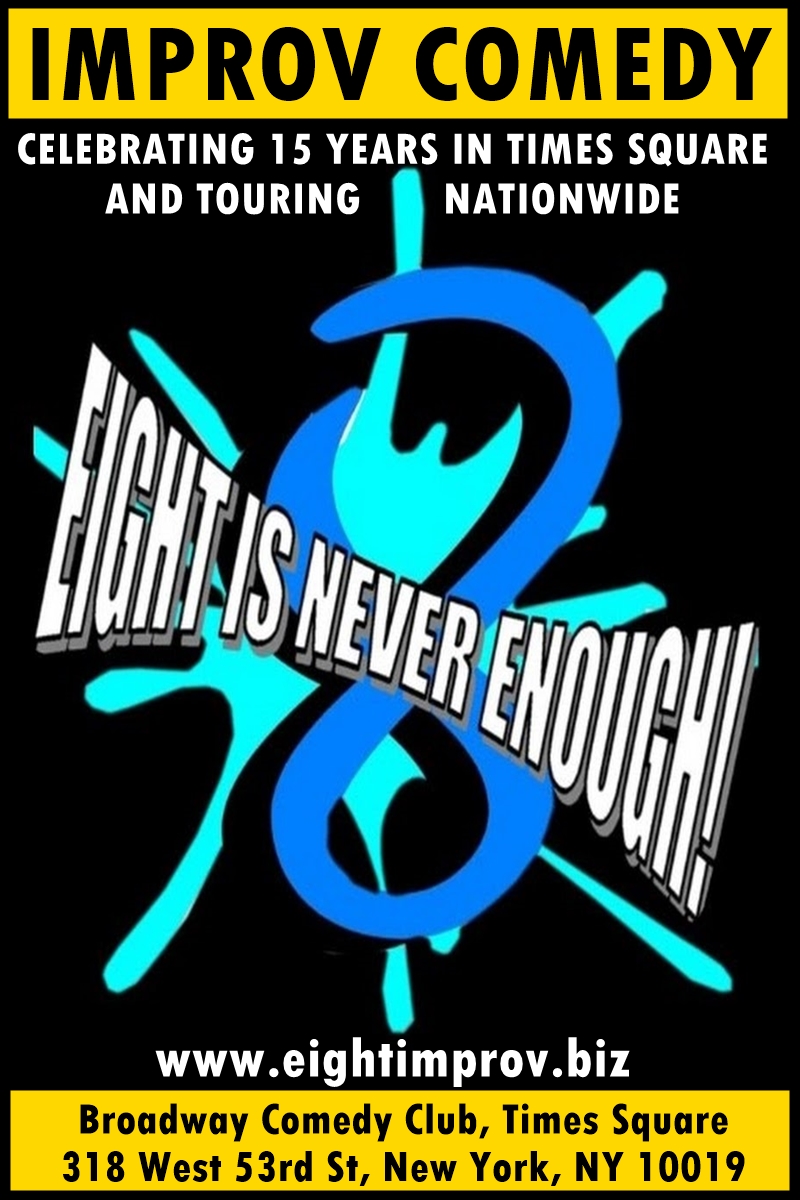 All professional comedy cast includes international talent from STAGE, TV and FILM including WALT FRASIER (Billions, Friends of the People, Royal Pains, Blue Bloods, Letterman, MTV), AMELIA FOWLER (Top Five w/ Chris Rock, Power, Bull, Mysteries of Laura, Orange is the New Black, Blue Bloods), THOMAS BURNS SCULLY (Comedy Central's Broad City, HBO's The Rock n' Roll Project, and IVANA MENDEZ (StartUp on SONY Crackle, Wrecked on TBS).
Follow on Instagram and other platforms @eightimprov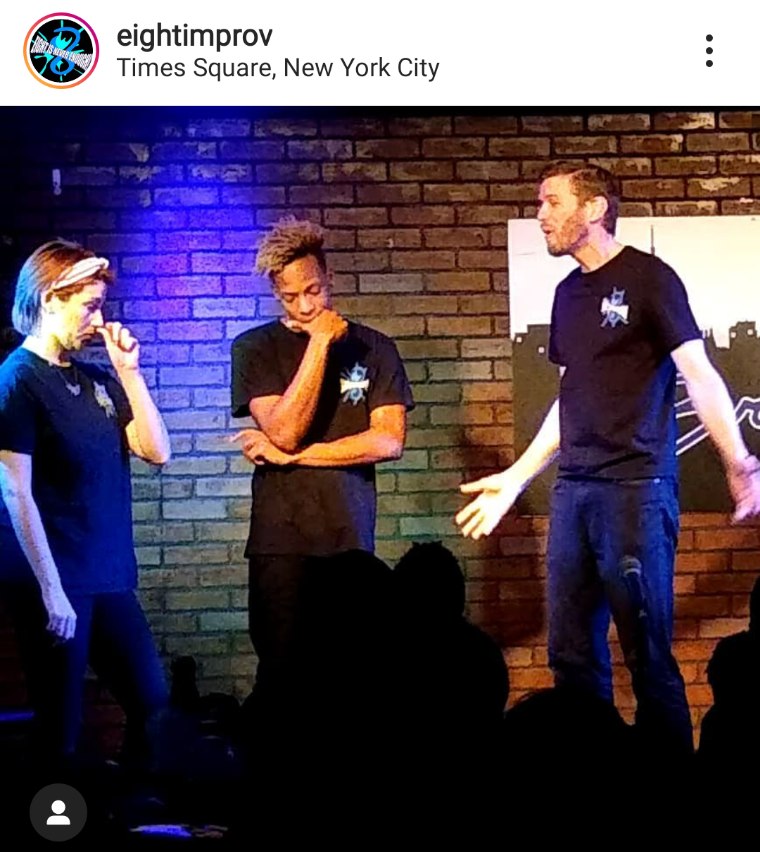 COME BE A PART OF THE SHOW!
General Admission $25 plus 1 drink minimum
GO VIP - $50 tickets includes a drink NO ADDITIONAL PURCHASE REQUIRED!!!!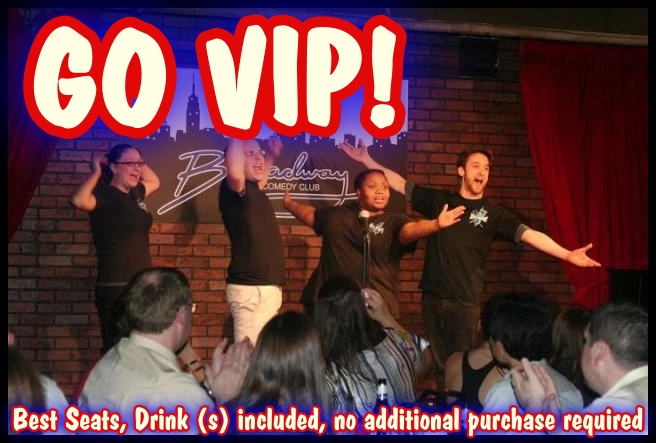 GROUP SALES (10 or more)
For private events, group sales and more information about shows classes contact
IMPROV THEATER LLC
212-568-6560
eightimprov@gmail.com
Friday 6:30 shows popular destiations for Corporate and College Groups
3pm Matinees popular destinatinos for student groups and families.
- Corporate Events, Holiday Parties, Team Biulding Workshops Ask about our extensive client list!
- College Comedy - ain stage shows and small event entertainment
- Private parties - Fundraisers, Bachelorette Party, Birthdays, Fmaily Reunions, Weddings etc
- K12 Educational Outreach NYC DOE VENDOR hosting field Trips and touring schools, camps and community centers for family, teen and kids' events.