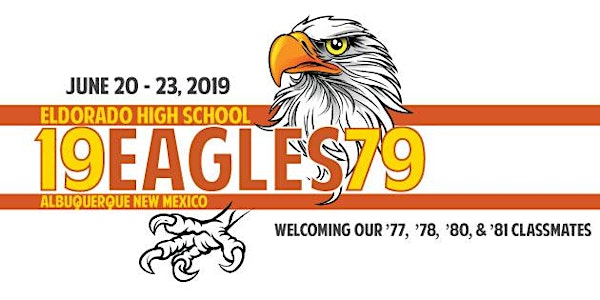 EHS '79 Migration Weekend
Celebration of the 40th Anniversary of our graduation from Eldorado High School in 1979 (Welcoming our '77, '78, '80, & '81 Classmates)
When and where
Location
Eldorado High School 11300 Montgomery Boulevard Northeast Albuquerque, NM 87111
About this event
Below is a rundown of the weekend activities, which should prove to be much more than a boring reunion!
Regular registration ends 5/14 and late registration, including a $10 per person increase goes into effect.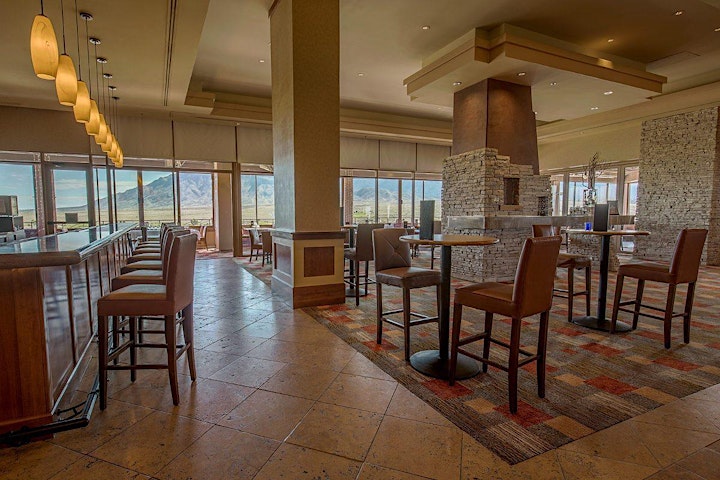 THURSDAY - JUNE 20, 2019 - 6:00PM
First Flight Happy Hour
Bien Shur Rooftop Lounge at Sandia Casino
Cash bar & lounge menu
Come join other class of '79 Migration attendees for an unofficial First Flight Happy Hour at the Bien Shur Rooftop Lounge of the Sandia Casino (Tramway & I-25). While this will be an informal gathering, this is the lounge associated with Sandia Casino's premier dining experience, so come to enjoy some informal re-uniting with fellow classmates and their guests, but you may want to wear something more than shorts, t-shirt, and flip flops for this one. (Pete & Martha, no black tie or evening gown required though.)
We're not establishing an "end" time for this kickoff event because everyone is free to stay and socialize at their leisure.
BIEN SHUR LOUNGE MENU:
http://www.sandiacasino.com/wp-content/uploads/2018/03/lounge.3.2018.pdf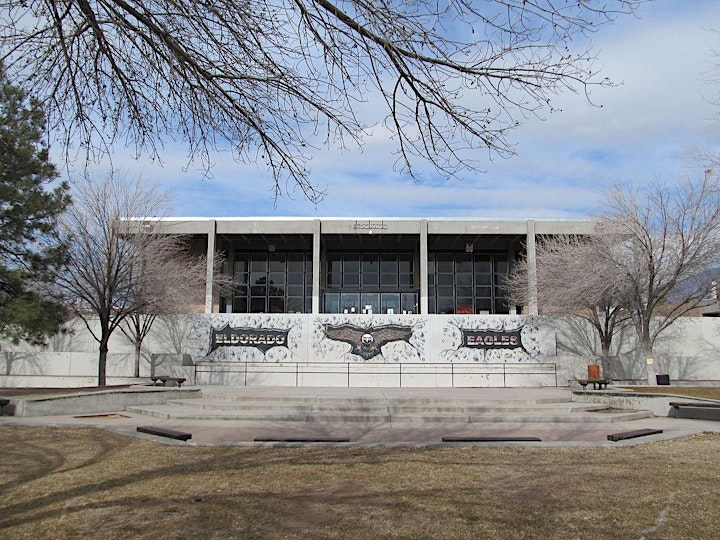 FRIDAY - JUNE 21, 2019 - 6:00PM - 8:30PM
Serna Insurance Return to the Nest Meet & Greet
Eldorado High School Courtyard & Cafeteria
Mac 'n Cheese Bar | Taco Bar | Dessert Bar | *Non-alcoholic Beverages
"Isn't your class the class we have to thank for the tire on the flagpole?"
-- Current EHS Vice-Principal
The Friday night of our Migration weekend will begin with a Meet & Greet at the place it all started! We've secured the cafeteria (not for their food mind you) and the courtyard for the first part of a fun-filled evening of celebrating, re-connecting, and more.
There will be low-key, optional activities coordinated on campus to enhance our migration experience at EHS, but the focus of this event will be seeing faces you have likely not seen in some time, reminiscing about our awesome years together on campus, and exploring where the last 40 years have taken your fellow classmates.
* Even in our late 50's we are STILL not allowed to have alcoholic beverages on campus so this part of our evening will not include a bar or adult beverages, but fret not... more plans for the evening to be revealed soon will!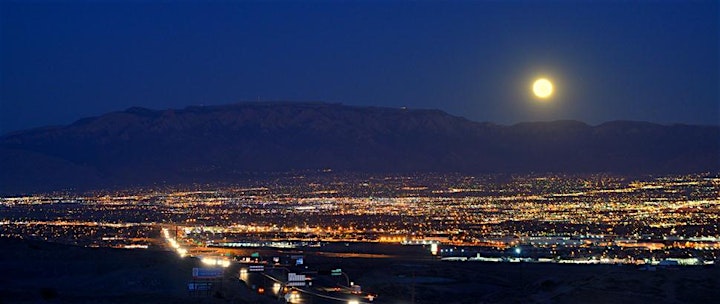 FRIDAY - JUNE 21, 2019 - 8:30PM - ????
Maloy Mobile Storage Blues Cruise & Crews
A Curated List of ABQ's Local Breweries & Pubs
Alcoholic (or non-alcoholic) Beverages
"With endless blue skies, one of the winningest collections of IPAs in the world, and a rapidly growing roster of beer festivals, Albuquerque, New Mexico, is staking its claim as one of America's best brew destinations."
-- "Beercation: Albuquerque, New Mexico", Craft Beer and Brewing Magazine, https://beerandbrewing.com/beercation-albuquerque-new-mexico
Friday night, following the Serna Insurance Return to the Nest Meet & Greet on the Eldorado campus, we're tapping some of our own local brew-experts to put together a "Brews Cruise" tour through some of the best hops in town -- think of it as your after party!
The informal nature of the Brews Cruise will afford you plenty of time to catch up with classmates as you experience some of the area's premier craft beers and in some cases the breweries responsible for them.
"Okay", you say, "that's the Brews Cruise, but what's the Crews part of the night about?"
Well, we're glad you asked. As only Eldorado's class of '79 can, while you are out "hop"ping about, we'll be providing you with suggestions for putting our social media "mark" on our rival high schools. Do you have an Instagram account? How about a Twitter account? Facebook? That's okay if you don't... someone in your "Crew" will, and we'll be providing #hashtags dedicated to the Eagles Migration!
* As we highly recommend NOT drinking and driving, we are working to put together a few options like a Brews Cruise party bus or special Uber or Lyft rates, but at the very least we request folks arrange for a designated driver -- It would be great if some of the non-partaking classmates would team up and be our DD's for those who choose to transport themselves through the Brews Cruise -- oh, and the Crews!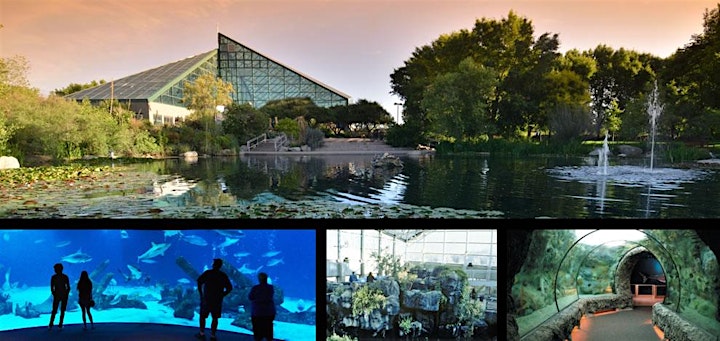 SATURDAY - JUNE 22, 2019 - 6:00PM - 10:00PM
Cowboys of Colorado Springs Convocation of Eagles
ABQ BioPark
Catered Dinner Buffet | Cash Bar
======
convocation noun
con·​vo·​ca·​tion | \ˌkän-və-ˈkā-shən
1a : an assembly of persons called together to a meeting
2 : the act or process of calling an assembly of persons to a meeting
3 : a group of eagles
=======
Hate heels? Hate coat & tie?
Don't want to have to rent the runway?
We hear you!
The BioPark Convocation will be a fun, relaxed evening of reconnecting with your Eagle classmates while you enjoy the fabulous Botanical Gardens and Aquarium that make up two-thirds of the ABQ BioPark. Appetizers will be served in the Spanish Gardens, the main course will be served in the Courtyard, and desserts will be served in the Aquarium.
The convocation of your fellow Eagles will feature a tasty catered dinner as well as a live, local band playing the songs that will surely take you back to those dances in the cafeteria, cruising McDonalds, or late nights in the back seat of your car (hahaha)! There WILL be laughing, reminiscing, dancing, drinking, a photo booth, and MORE!
Menu
Appetizers
Balsamic Roasted Grape and Fig Herbed Ricotta Crostini
Cucumber and Caper Relish Tuna au Louvre
Fruit & Cheese
Main Course - Buffet dinner including:
Harvest Green Salad
Roasted Garlic Mashed Potatoes
Cranberry Pinion Wild Rice
Beef Sirloin
Carved Cauliflower
Grilled Vegetables
with rolls & butter and assorted sodas
Desserts
Cupcakes
Build Your Own Parfait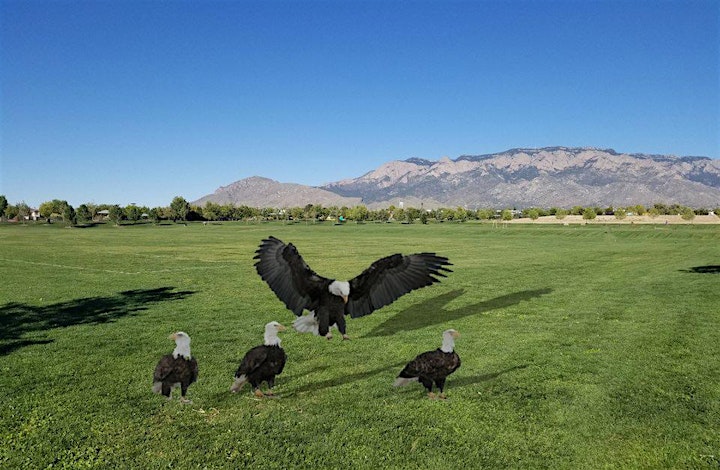 SUNDAY - JUNE 23, 2019 - 11:00AM - 3:00PM
Car Crafters Aerie of Eagles
Class Picnic at Domingo Baca Park
Select Food Trucks or Bring Your Own Picnic Lunch and Thirst Quenchers
======
aerie noun
ae·​rie | \ˈer-ē
1 : seldom seen, group of eagles flying together
=======
Bring your blanket, lawn chairs, and canopies and set up at Domingo Baca Park for an afternoon in the sun hanging out with your extended EHS Eagle family.
We want to close out a memorable celebration of the 40th anniversary of our graduation with a Migration event to end all migration events... we're inviting our families who were Eldorado graduates in any year (kids, brothers and sisters, cousins, etc.). So, reach out to your network of Eagles and pass the word.
Oh, and dig out that old Eldorado t-shirt (or get a new one at an area store) and wear your EHS orange to the park!
You can enjoy the convenience of select ABQ food trucks, or bring your own picnic lunch and thirst quenchers.
This will mostly be a simple, informal picnic (no organized events or games) but we will have some standard picnic stuff available for everyone to enjoy: 
• Inflatable Jumper (for kids of all ages)
• Various yard games (badminton, cornhole, croquet, lawn darts, etc., or bring your own)
• Maybe (definitely… who are we fooling) some Frisbee tossing
* We will be providing porta potties for our group so no need to worry about the necessary stuff!