Registration begins Thursday, January 6th at 7:00 AM. To view class offerings, please click on the "Details" button to the right.
About this event
Please note class format:
Session A: 9AM - 12PM February 5 & 12; Session B: 9AM-12PM February 19 & 26
Campus map and classroom assignments will be emailed in advance and distributed to all vehicles on the first day of class.  Please note parking and traffic may be congested the first day, so please allow ample time.
Register early, class size is limited.
Please plan to attend the first class as scheduled.  You will be contacted only if the class is cancelled.
Information Hotline:  419-499-4663 Ext. 251 or 250
Adults:
Severe Weather Information:  In the event of severe weather conditions, please refer to our website, social media, and local news outlets for cancellation information.  If needed, the snow day will be Saturday, March 5th.
Enrich Your Life:  EHOVE Adult Career Center offers a variety of programs and classes to meet your needs.  Just take a look at www.EHOVE.net and go to the Adult Education section, or call today for a complete listing of spring courses.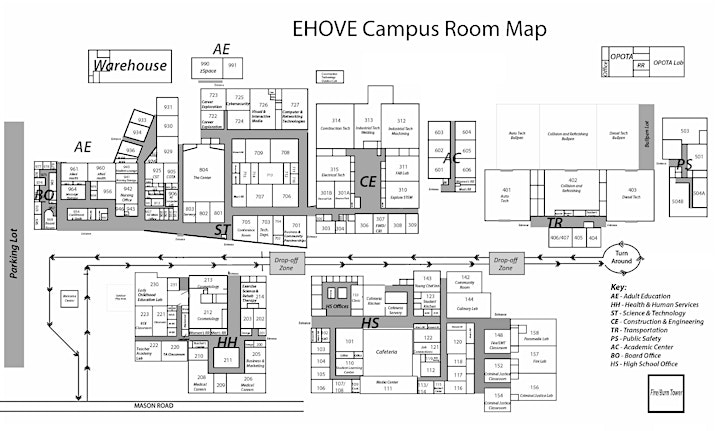 Organizer of EHOVE's Saturday Youth Enrichment. February 5 & 12, 19 & 26, 2022