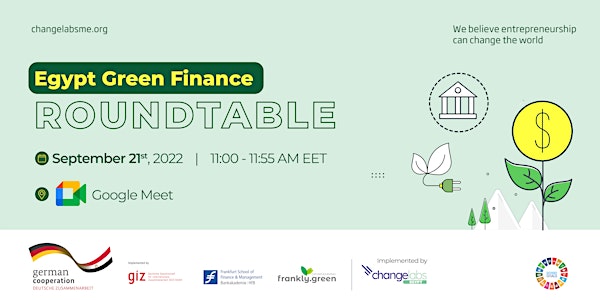 Egypt Green Finance Roundtable
Challenges in accessing green finance and sourcing the right caliber of startups in Egypt.
About this event
This roundtable is part of Changelabs' Enabling Green Finance program, in partnership with GIZ Egypt and the Frankfurt School of Finance & Management, which aims to help high potential, impact-centered, green scaleups in Egypt access debt finance.
This roundtable aims to increase communication and cooperation between the green industry players in Egypt. In particular, it will explore the challenges in the Egyptian market around accessing green debt financing and finding the right caliber and level of startups.