About this Event
Jeff Eggleston and Paul Giannini have announced a joint campaign for Commissioner, running as a team on the Democratic ballot. To kickoff the primary season, rally the troops, and have a lot of fun, Jeff and Paul are staging a "Kickoff Party" which will include beer, wine, and other refreshments, along with food from Hog Wild BBQ. The food trio from Hog Wild is Smoked Texas Brisket, Pulled Pork and Pimento Cheese Sliders; Smoked Sausage and Assorted Cheeses, Artichoke Dip, and Veggie Platter. The $20 ticket covers all expenses. The event is not a fundraiser (however, we will be accepting donations). It is for our supporters and interested constituents to meet the candidates and have an enjoyable campaign kickoff.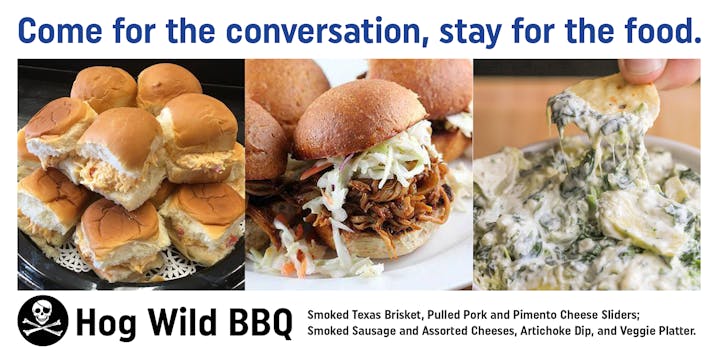 Not only will you be able to meet the two Democratic Commissioner Candidates, but you'll also be able to meet other local candidates as well as VIPs from outside the County. There'll be numerous ongoing announcements of folks coming to attend the event and support Democrats in Northwestern Pennsylvania. You won't want to miss this.
If you'd like to order tickets manually, call Jeff at 814-706-8343 or email him at info@jeff2019.com and someone will get you a ticket.
Thank you so much for your support! We look forward to seeing you there.