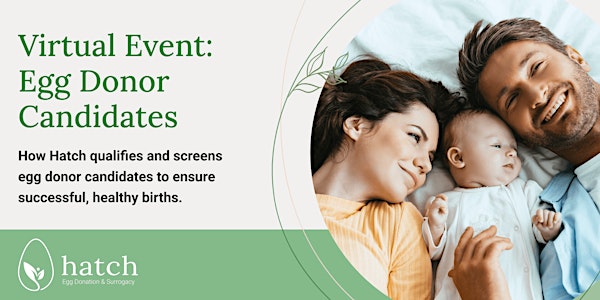 Egg Donor Candidates – Qualifications & Screening Virtual Event
Intended Parents: Learn about Hatch's screening process for egg donors and what this step means in your journey to parenthood.
About this event
For many intended parents, the choice of an egg donor is one of the most important decisions they will make on their path to parenthood. Qualifications and screening can differ widely depending between different agencies. This virtual event will walk intended parents through common qualifications and screening processes, as well as discuss what makes the process at Hatch Egg Donation & Surrogacy unique. There will also be time for a Q&A with team member Alex Maron from Hatch's Egg Donor Program.