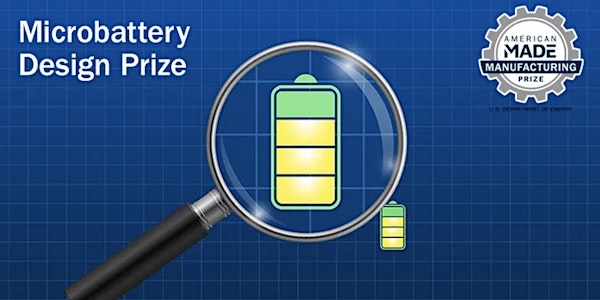 EFN DOE Microbattery Design Prize Office Hours
Join this event to get your questions answered on how to compete for the Microbattery Design Prize
By Entrepreneur Futures Network
Date and time
Thursday, June 8 · 12 - 1pm PDT
About this event
Join this event to get your questions answered on how to compete for the Microbattery Design Prize and network with other competitors and potential partners.
Microbattery Design Prize
The $1.1 million Microbattery Design Prize is seeking innovative designs for small-capacity batteries that can yield improved performance, safety, and recyclability to support the growing number of small, wireless electronic devices used in smart homes, factories, farms, and cities.
For more information, please visit https://www.herox.com/microbatterydesign
This event is hosted by Entrepreneur Futures Network with our partner, Empower Innovation. The event is funded by the National Renewable Energy Laboratory, a laboratory of the U.S. Department of Energy.
EFN is a 20-year-old national non-profit that educates, trains and mentors clean economy innovators and helps them develop their networks and partnerships.
EFN is the co-creator /manager of the Empower Innovation Network (empowerinnovation.net), a free online national community with 3,500 members at over 1000 organizations supported by funding from the State of California. Empower Innovation's purpose is to help organizations develop funding and financing and find partners to develop their projects. We have members in over 40 states.
About the organizer
EFN is a U.S based global non-profit whose mission is to empower the next generation of entrepreneurs with training, mentoring and acceleration.  We support over 1,000 entrepreneurs yearly with our programs.  
Are you a founder or a person who would like to help a founder?
Join EFN Online for free