Efficiency Demo Rodeo: A Survey of Public Programs Funding Innovation in Bu...
Description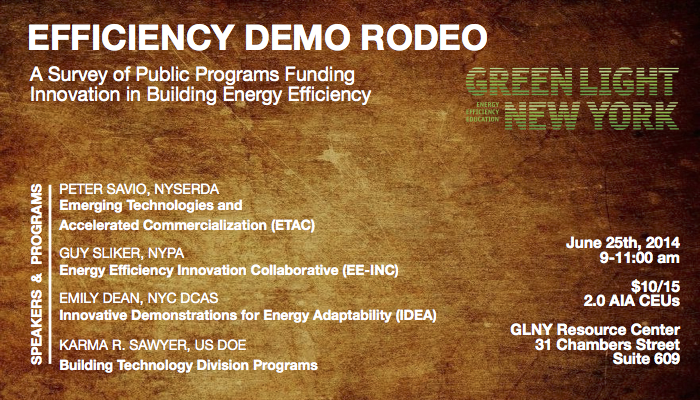 Join Green Light New York and representatives from City, State and Federal agencies the morning of June 25th for a technical survey of programs focused on market acceleration of energy efficiency technologies in the building sector.

There are currently a number of government programs that provide diverse types of financial support to projects that will accelerate the uptake of commercially available but not widely deployed energy efficient technologies in the built environment. Our event provides a forum for the managers of these programs to present their specific goals and processes and discuss questions with the other managers and the audience. Gathering representatives of these programs in one location is an extremely unique opportunity for stakeholders in the building industry to learn the details on these progressive programs.

Informational materials for these programs will be on hand for attendees. Presentations and discussions will be followed by networking over coffee.


SPEAKERS & PROGRAMS

Peter Savio, NYSERDA
Program: Emerging Technologies and Accelerated Commercialization (ETAC)

Guy Sliker, NYPA
Program: Energy Efficiency Innovation Collaborative (EE-INC)

Emily Dean, NYC DCAS
Program: Innovative Demonstrations for Energy Adaptability (IDEA)

Karma R. Sawyer
Program: US DOE Commercial Building Technology Demonstrations

SCHEDULE
9:00 Welcome
9:05 Program Presentations
10:45 Audience Dialogue
11:00 Networking/Coffee
11:30 Close

This is available for 2.0 AIA CEUs
Address:
Green Light Resource Center
31 Chambers Street, Suite 609 (Surrogate's Courthouse)
New York, NY 10007
Intersection of Chambers St and Centre St.
Directions:
R, 4, 5, 6 to City Hall
A,C, J to Chambers Street
Outreach Partners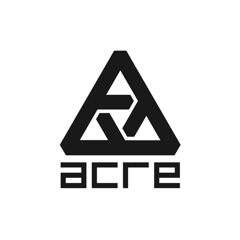 Organizer of Efficiency Demo Rodeo: A Survey of Public Programs Funding Innovation in Building Energy Efficiency