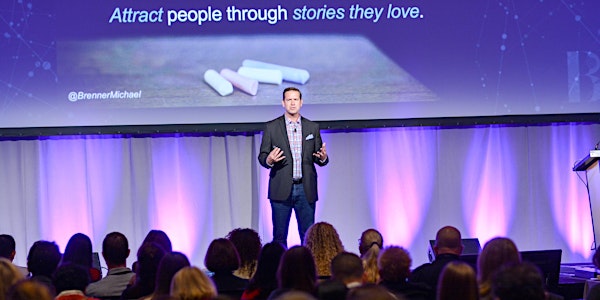 Effektivitet og kvalitet i Content Marketing
When and where
Location
Bernstorff Slot Jægersborg Alle 93 2820 Gentofte Denmark
Description
Seminar for digitale maketers
Sådan får du etableret og eksekveret virksomhedens Content Marketing strategi. Vær med når Immeo sætter fokus på de muligheder, der findes for effektiv styring af Content Marketing indsatsen.
Effektiv content marketing er afgørende for positionering af brands i en digital verden. I både B2B og B2C er det afgørende at skabe sammenhængende brugeroplevelser, hvor det relevante indhold bliver distribueret i den rigtige kanal med det rette budskab. Det stiller krav til kompetencer, værktøjer og prioriteter, men frem for alt ønsket for at beregne værdien og træffe de smarte beslutninger.
Immeo inviterer til et eksklusivt formiddags-seminar med en unik mulighed for at møde CEO, Michael Brenner, fra Marketing Insider Group. Michael er forfatteren bag den globale bestseller The Content Formula og er efterspurgt content marketing specialist og kolumnist i The Economist og The Guardian.
Seminaret finder sted d. 12. september og indeholder spændende kundecases fra bl.a. Nykredit. De vil give et indblik i deres fokus på content marketing og inspirere med konkrete erfaringer og resultater.
Program
08.30-09.00: Registrering og morgenmad
09.00-09.10: Velkommen og muligheder indenfor Content Marketing Hubs v/Simon Aisen, Immeo
09.10-09.40: Case: Vores succes (og udfordringer) med digital content produktion v/Christina Haupt Toft, Nykredit
09.40-10.00: Kunstig Intelligens i Content Marketing v/Jakob Bartholdy, Episerver
10.00-10.20: Pause
10.20-10.50: Case: Content Marketing skaber awareness, trafik og forretning til sitet v/Sepher Bashari, L'Oréal
10.50-11.20: Gør som markedsledere: Skab fantastiske resultater med effektiv Content Marketing v/ Søren Skovbølling, Digizuite
11.20-12.00: Frokost
12.00-13.00: Keynote: The Future of Content Marketing v/Michael Brenner, Marketing Insider Group
Deltagelse er gratis og begrænset til maks. to deltagere fra hver virksomhed.